22 November 2019: Sterling struggling with 1.30 despite wild opposition manifesto pledges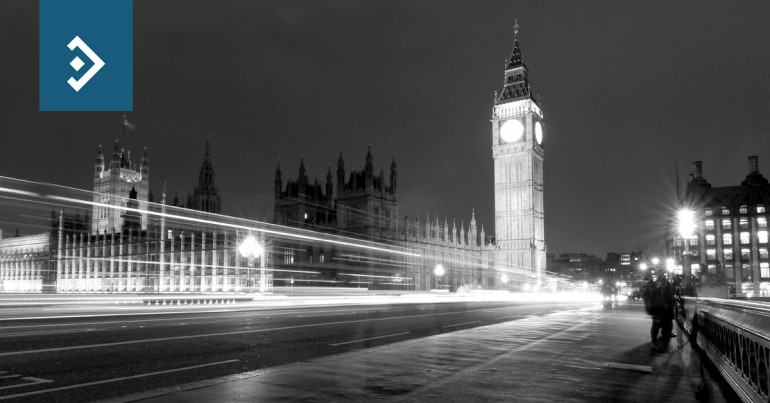 Sterling struggling with 1.30 despite wild opposition manifesto pledges

Morning mid-market rates – The majors
22nd November: Highlights
Labour's manifesto promises a return to the 70's
Impeachment or a trade deal. Which is more important economically?
Consumer confidence slightly better.
Uncertainty, the current driver of the pound
The main opposition Labour Party launched its election manifesto yesterday and the best thing that could be said about it is the sense of nostalgia it brought about.
Huge spending plans, nationalisation of power, railways, telecoms and the postal service, together with greater union powers and a shorter working week paid for by swingeing extra taxes on the well-off were straight from the Jim Callaghan book of economic absurdity.
It is ironic that such a left-wing manifesto could bring about such a limited reaction, mainly due to Labour not answering the one question that dominates all at this election; "where do you stand on Brexit?"
Since the Government is yet to release its manifesto and it has a hefty lead in the polls it puts tonight's all-Party live debate into perspective. If the Conservatives can cling to Boris Johnson's coattails and ensure no major gaffes are forthcoming the election remains theirs to lose.
Labour were right in one respect about their manifesto, in that it is the most radical in a generation. But while Jeremy Corbyn hails that as a good thing, moderate members of the Party must be very concerned that they have handed the Conservatives a majority.
The pound remains unchanged as one would expect in such uncertain times. The last election in 2017 and the surprise result it threw up means that financial markets will remain unsure about the likelihood that the polls are showing of a Conservative majority which would of course lead to Brexit by 31st January.
It rallied briefly yesterday, then fall back into its recent range between 1.2970 and 1.2892 versus the dollar. It closed at 1.2907. The feeling is there that there will be a big move for the currency in the coming weeks with most seeing the pound appreciate but there is still a reticence to "get involved" without facts.
Considering your next transfer? Log in to compare live quotes today.
Rescinding of tariffs set to be postponed.
President Trump has had quite a lively [close to] three years as Commander in Chief. His final year is unlikely to be any less controversial. The Chinese refuse to come to heel as he promised they would as soon as he actioned tariffs against them over their trade practices.
His impeachment hearing refuses to die down as he also said it would. Now more than 50% of Americans believe that he acted illegally and deserves to face sanction. It is unclear whether his support has waned sufficiently for public opinion to turn against him any more than it already has.
It is virtually impossible to say which of the two major problems could affect the markets more.
Form U.S. soya bean farmers to automobile manufacturers in the U.S. to Japanese industrials to global tech firms every facet of the global economy is likely to be affected should the talks between Washington and Beijing breakdown. I have said several times that since it is in both countries' interests to continue talking it is highly unlikely that the talks could end with nothing further planned.
That means that despite his best efforts to decry the efforts being made to get to the bottom of his supposed threat to the Ukrainian President, it is the threat of impeachment that hangs like the sword of Damocles over Donald Trump's head.
I have no claim to fully understand the workings of the impeachment procedure, so it is hard to give a view on just how precarious the situation is, and the markets appear to be taking things in their stride despite a somewhat weaker dollar.
Yesterday, the index traded down to a low of 97.73 before rallying late in the day to close at 97.98.
Consumer less pessimistic
It is a difficult sell to say that consumer confidence in the Eurozone remains negative. I for one, would support a campaign to change negative confidence to pessimism!
Be that as it may, consumer confidence data for November was reported yesterday and showed a marginal improvement over last month.
Unfortunately, that is where the good news ends. The "marginal improvement was from -7.3% to -7.2%.
There is an obscure branch of economics that says that the consumer is the only worthwhile indicator of the economy since eventually everything comes back to what is purchased in the shops.
Of course, that is more than a little outmoded, since a great deal of a country's production is now exported. Nevertheless, the consumer remains an important part of the economy and the Eurozone consumer is nothing short of extremely pessimistic.
Today is an important day for both data and the future of the Eurozone.
Christine Lagarde will make what many believe to be her most important address, since she is likely to set out her plans for how she expacts to promote growth in the region. Manufacturing and services PMI's will be released this morning and they are likely to remain in the low to mid 40's signalling an economy that is barely functioning let alone growing.
The single currency remains in a seemingly interminable range trading yesterday between 1.1097 and 1.1052. It closed at 1.1060, thirteen points below its opening level.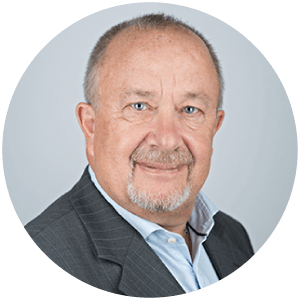 About Alan Hill
Alan has been involved in the FX market for more than 25 years and brings a wealth of experience to his content. His knowledge has been gained while trading through some of the most volatile periods of recent history. His commentary relies on an understanding of past events and how they will affect future market performance."