22 September 2020: Sunak facing massive dilemma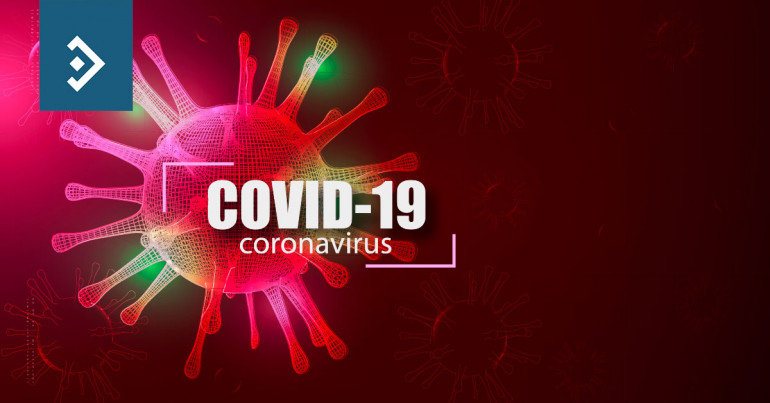 Sunak facing massive dilemma

Morning mid-market rates – The majors
22nd September : Highlights
UK facing a second lockdown
Confidence in economic recovery growing
Failure to break 1.20 opens long term target of parity
UK facing 50k new Covid cases a day by mid-October
The pound lost ground against an advancing dollar yesterday as the market prepared itself for a second lockdown.
A press conference held by the two top scientists in the Government's Scientists Advisory Group for Emergencies revealed that at the present rate of infections, England could be looking at 80k new cases a day by the middle of next month.
It is impossible to say what the effect of this will be on the country since a second total lockdown would drive the economy back into recession and this time it will take more than a few gimmicks to see a return to growth.
The Chancellor, Rishi Sunak is working on the contents of his Autumn Statement that will be delivered, all things being equal, in mid to late November.
There is now a chance that he will have to delay telling the country how he plans to repay the funds already borrowed to fund the first lockdown, since he could need to plan for a second lockdown.
Bank of England Governor Andrew Bailey will speak this morning. With a second lockdown a real possibility, traders will be watching his comments to look for signs of his view on the Bank moving closer to negative rates.
One further driver for the fall in the pound today was a report that a UK bank or Banks have been complicit in money laundering operations. Anything which damages the reputation of London as a financial centre will lead to a drop in the pound as risk appetite falls.
The pound fell to a low of 1.2775 as the dollar reasserted itself. Substantial support is seen between 1.2660 and 1.2680.
Boris Johnson is providing an update on the resurgence of Covid-19 to Parliament later today, and to the country on TV this evening, as he tries to reassure the nation that he is doing all he can to prevent another lockdown.
Considering your next transfer? Log in to compare live quotes today.
Optimism growing that 2021 will see far stronger growth
Another day, another view on the U.S. economy.
As Covid-19 returns to both the European mainland and the UK, for now, the U.S. appears to be coping far better with keeping it at bay than its neighbours across the pond.
Fatalities from the Pandemic have broken through 200k over the past few days and total cases are continuing to rise. There may be some truth to President Trump's assertion that the rise in new cases is due to more tests being carried out. So far, the U.S. is coping adequately with being able to provide a test to anyone who wants one, while the level of fatalities has dropped considerably.
Fed Chairman Jerome Powell is about to testify before Congress and his current view on the economy and how the Fed. plans to continue providing assistance will be carefully watched. He is likely to make at least an oblique reference to the fiscal standoff that is taking place, while trying to remain apolitical.
The market is beginning to take notice of the fact that the election is only six weeks away. The lack of TV minutes being provided so far feels a little odd. It must be to Democrat Candidate Joe Biden's benefit that there have been no mass rallies since rhetoric and tub-thumping versus policy will always favour President Trump.
Several FOMC members will be speaking this week including Lael Brainard, a permanent voting member, as well as the New York Fed President John Williams.
As the Representative of the New York Fed, Williams has a unique take on how the banks and financial institutions see the economic situation developing.
As more FOMC members share their views, it will be interesting to note any dissension from the ease to please mantra that has been developing recently.
Yesterday, the dollar index tested its short-term resistance at 93.80, falling just short, making a high of 93.77. It fell back to close at 93.54 but retains a positive outlook (for now).
Lockdowns likely to be country by country….for now
The return of Covid-19 to several Eurozone countries is bringing concerns about everything that has so far been achieved in fighting the first wave. The epicentre of the first wave was in Northern Italy while this time it seems to be centred around the port City of Marseille in the South of France.
Daily cases are growing at an ever-increasing rate.
Spain and France are seeing a rolling 14-day average of new cases at 300 and 192 per 100k of population, while at the other end of the scale, Germany and Italy are faring far better at 26 and 34, respectively.
The outlook for a universal second spike appears less sure for now but there is a growing expectation that there will be national lockdowns undertaken and the possibility that national borders may be closed is growing.
Spain is facing a significant slowdown with a lockdown already in force in Madrid and concerns that it may need to be exercised nationally.
With cases rising exponentially, the next ECB meeting will certainly be faced with the question of increasing the PEPP funding particularly since the unwieldy nature of the General Council almost precludes any intra-meeting decisions.
ECB President Christine Lagarde insisted in a speech yesterday that incoming data that the Bank is collating points to a strong recovery. She may have been referring to an advance copy of the PMI data that will be released on Wednesday, and consumer confidence that will be released later today.
The single currency failed to take a lead from Lagarde's optimism. Yesterday it fell to a low of 1.1731 but recovered a little as profits were taken on long dollar positions. It closed at 1.1771.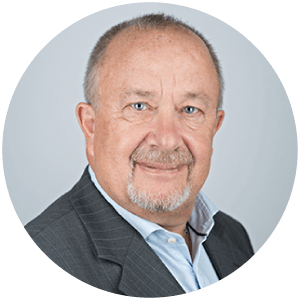 About Alan Hill
Alan has been involved in the FX market for more than 25 years and brings a wealth of experience to his content. His knowledge has been gained while trading through some of the most volatile periods of recent history. His commentary relies on an understanding of past events and how they will affect future market performance."