Daily Market Brief – 23rd Apr 2015
Hello. Here is your market brief
Quote of the Day: "The problem is not the problem. The problem is your attitude about the problem"
April 23rd: Currency Markets Highlights
GBP rises on hawkish BOE minutes
GBP/EUR tops 1.40 for first time in a month
ECB increases amount of emergency lending
Optimistic CPI reports from Australia
Sterling Comment
Sterling spiked yesterday as minutes from the last Bank of England (BOE) Monetary Policy Committee cut a hawkish tone. The minutes stated that the decision between holding and raising rates was "finely balanced" for two MPC members. GBP/USD which was trading at 1.4935 before the release pushed up to 1.5040 immediately afterwards. The pair is currently trading around the 1.50 mark.
GBP/EUR rose above the 1.40 mark yesterday, it's highest level for over a month. Again, this was largely driven by the BoE minutes, but has drifted a little on the open and the pair currently trades around 1.3990.
The Swiss franc tanked up to 2% against a basket of currencies after the Swiss National Bank stated it was slashing the number of institutions exempt from negative rates on cash deposits held at the central bank. GBP/CHF jumped from 1.4250 to as high as 1.46.
With increased volatility in the markets, feel free to reach out to your Personal Currency Concierge today to discuss any requirements you have pending, or log into our dealing platform for LIVE, bookable exchange rate quotes.
Greece
Wednesday saw the ECB increase the amount of emergency lending permitted to Greek banks in an effort to ensure the country doesn't run out of cash. The idea of the ELA is to provide an offset to match capital outflows and prevent a cash crunch. Given the outflows, this was the right thing to do. German Chancellor, Angela Merkel and Greek Prime Minister, Alexis Tsipris are catching up later today in Brussels at the EU's emergency immigration summit and tomorrow, Finance Ministers will meet and hear from the Greek government, in their plea to access yet more bailout funds.
Global Overview
Earlier today we saw German and French service and manufacturing PMI data all miss target with the French manufacturing figure print a very poor recording of 48.4 (less than 50 shows decline). Germany posted 51.9 against forecast of 53.
The Aussie Dollar rose off the back of strong CPI reports. Data from the Australian Bureau of Statistics showed that consumer price rose 0.2% in the first quarter. AUD spiked nearly 1% against USD.
GBP/AUD currently trades at 1.9359 and GBP/NZD currently trades at 1.977

Morning mid-market rates – The majors


GBP > USD


–
1.4978


GBP > EUR


–
1.3978


EUR > USD


–
1.0715


EUR > GBP


–
0.7154
85% savings. Job Done. So, what is the secret sauce of the CurrencyTransfer.com marketplace?

CNBC described us as 'disrupting global money transfer'. Finally, you kiss goodbye to hidden fees.
How are we innovating?
Well, we are not an expensive bank costing you up to £1,500 on every £50,000 trade. Neither do you ever need to ring around multiple brokers and speak to sales guys. Pretty inaccurate way of shopping around. We help you maximise the value of each transfer. Quite simply, you are in control. Foreign exchange companies compete in a LIVE marketplace to win your business.
You win!
Got a question? We'd be delighted to help!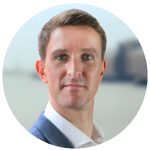 Paul Plewman
Director of Sales & Operations
t: +44 (0) 20 7096 1036
e: paul@currencytransfer.com