Daily Market Brief – 24th Apr 2015
Hello. Here is your market brief
Quote of the Day: "When you have exhausted all possibilities, remember this: you haven't"
April 24th: Currency Markets Highlights
GBP/EUR slips to 1.39
GBP/USD breaks through 1.51, fresh 5 week high
UK retail sales fell 0.5%
Chinese economy continues to slow
Sterling Comment
GBP/USD continued to extend gains and broke above the resistance level of 1.51 for the first time in five weeks, early in the European session, as the US dollar fell further on the back of tepid US economic data released yesterday. GBP/USD is currently trading just over the 1.51 mark.
GBP/EUR was trading lower in the first half of this morning's session. UK retail sales fell 0.5% in March from February, dragged by a 6.2% reduction in sales at petrol stations and analysts feel consumers are still cautious about their spending. The pair is currently trading around the 1.3910 mark.
With increased volatility in the markets, feel free to reach out to your Personal Currency Concierge today to discuss any requirements you have pending, or log into our dealing platform for LIVE, bookable exchange rate quotes.
Global Overview
The dollar came under pressure on Thursday after the U.S. Department of Labor announced that the number of individuals filing for initial jobless benefits increased unexpectedly to 295,000 last week. Data also showed that U.S. new home sales dropped 11.4% last month to 481,000 units, compared to expectations for a 5.3% fall to 513,000 units. Disappointing data saw traders trim their dollar exposure before the weekend and Cable crossed 1.51 as a result.
Spain's unemployment rate rose to 23.8% in the Q1, up from 23.7% in Q4 last year. Analysts had had forecast rate to ease a little to 23.6% in the last quarter, but the reality is Spain is still struggling to make progress.
There are increased concerns over the health of the Chinese economy. Data for the first quarter has shown growth falling to 1.3% quarter on quarter and annually to just 5.3%. Similarly the HSBC manufacturing Purchasing Managers Indices continues to be in negative territory, which is not a good sign for an economy that is famous for it's successful growth.

Morning mid-market rates – The majors


GBP > USD


–
1.5135


GBP > EUR


–
1.3903


EUR > USD


–
1.0888


EUR > GBP


–
0.7192
85% savings. Job Done. So, what is the secret sauce of the CurrencyTransfer.com marketplace?

CNBC described us as 'disrupting global money transfer'. Finally, you kiss goodbye to hidden fees.
How are we innovating?
Well, we are not an expensive bank costing you up to £1,500 on every £50,000 trade. Neither do you ever need to ring around multiple brokers and speak to sales guys. Pretty inaccurate way of shopping around. We help you maximise the value of each transfer. Quite simply, you are in control. Foreign exchange companies compete in a LIVE marketplace to win your business.
You win!
Got a question? We'd be delighted to help!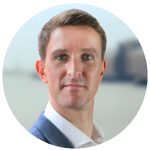 Paul Plewman
Director of Sales & Operations
t: +44 (0) 20 7096 1036
e: paul@currencytransfer.com