Daily Market Brief – 24th July 2015
Pound hurt by weak UK retail sales
Quote of the day: "What worries you, masters you"
July 24th: Highlights
GBP/USD hurt by weak UK retail sales
Euro buoyant on Greek bailout progress
Aussie hits six year low against US Dollar
Slow Chinese growth hampering AUD
Sterling Comment
The British Pound took a hammering against the US Dollar. UK Retail Sales fell unexpectedly, taking some of the luster off Sterling as it called into question the strength of Britain's economic recovery, which is so heavily reliant on consumer demand.
This data provided a counterpoint to earlier indications that suggested the Bank of England was moving toward a rate hike, and Sterling sold off.
Cable turned lower to 1.5590 and Sterling weakened further, later in the day, on US data showing weekly jobless claims at the lowest since 1973. Currently, we are trading around 1.5475.
GBP/EUR is currently trading down around 1.4150 – down around 1.4% in the past 24hrs. This is largely due to the UK data and the Greek bailout 'relief rally'. The pullback may continue today as the market digests Germany's Flash PMI and UK loans for homes purchase figures.
Greece
The Greek situation seems to be progressing really rather nicely at the moment. Parliament is not proving too challenging to get the EU's proposals passed into law (apparently even Yanis Varoufakis voted in favour). But with the worry over Greece on the wane and the support for Podemos in Spain slipping away, the doomsayers are now turning their attention to Italy as the next threat from the PIGS economies. A long recession, high unemployment (especially the young) and a EUR 2.3tn debt that is growing, can all be cited as a threat to beware of a similar anti-austerity movement.
If you are a Euro buyer or seller, log on to compare live quotes at this volatile time OR get in touch with your Personal Currency Concierge. It pays to let us shop around for you.

Global Comment
Overall, market sentiment has been hit by the sharp falls in commodity prices, which does very little to help the argument that inflation is ready to return. It's another angle that won't be ignored by the US/UK central bankers as they debate when to raise rates first.
Despite lingering doubts on the ability of Greece to stay solvent in the long term, the Single Currency has rallied to near a one-week high and EUR/USD pair is trading in the region of 1.0944
USD gained as much as 2 cents against Sterling, with GBP hit by poor retail sales data and USD helped higher by the lowest US weekly unemployment claims in 42 years. A drop of 26k meaning only 255k are filing for unemployment benefits.
The Australian Dollar fell across the board yesterday and sunk to a six year low against the US Dollar following even more disastrous Chinese Factory data. The pair was trading at $0.7295 as worries deepen over the long-term health of China, the world's second largest economy.

Morning mid-market rates – The majors
85% savings. Job Done. So, what is the secret sauce of the CurrencyTransfer.com marketplace?

CNBC described us as 'disrupting global money transfer'. Finally, you kiss goodbye to hidden fees.
How are we innovating?
Well, we are not an expensive bank costing you up to £1,500 on every £50,000 trade. Neither do you ever need to ring around multiple brokers and speak to sales guys. Pretty inaccurate way of shopping around. We help you maximise the value of each transfer. Quite simply, you are in control. Foreign exchange companies compete in a LIVE marketplace to win your business.
You win!
Got a question? We'd be delighted to help!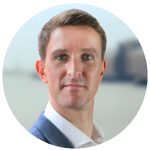 Paul Plewman
Director of Sales & Operations
t: +44 (0) 20 7096 1036
e: [email protected]