Daily Market Brief – 24th June 2015
GBP/EUR hits 1.41 this morning
Quote of the day: "The foolish man seeks happiness in the distance, the wise man grows it under his feet"
June 24th: Highlights
GBP/EUR hit 1.41
USD strengthens ahead of Q1 GDP report
Eurozone throws Greece a lifeline
Sterling benefits from debate of Q4 interest rate rise
China issues world's first four-currency bond
Sterling Comment
GBP/EUR crossed the 1.41 mark yesterday. The short term outlook for the pair will be heavily dependent on how the Greece saga plays out, but some analysts are forecasting a gradual rise towards 1.45. We're not holding our breath – rates haven't been there since Sept 2007.
Some major UK banks are getting in on the rate-game, predicting interest rate hikes from the BoE will start as early as Q4 2015, and continuing into 2016. Wages rose 2.7% in April due to better worker productivity and earnings growth, which are inflationary indicators that demand interest rate reaction.
Bank of England Monetary Policy Committee member Martin Weale said that the UK labour market is "fizzing away nicely", and the Financial Times reported that Weale believes the Bank should start raising rates in August. Should this occur, as private banks are beginning to predict, this would give a boost to sterling. No doubt the hawks will return to the MPC meetings soon enough.
GBP/USD briefly touched 1.58, pulling back to it's current trading position of around 1.5791

Greece
Greece submitted its first serious proposal for a new loan from the ECB on Monday, and Eurozone FMs will congregate tonight to chew over the new deal. European Commission President Jean-Claude Juncker was 'of the opinion that we'll achieve an agreement with Greece this week'. Meanwhile, Germany is insisting that Athens pass all the promised reforms within the new proposal by Monday. This is the next challenge for Greek PM Alexis Tsipras to coordinate. The new deal has moved away from the some of the core principles the more radical parties in his parliament wanted Greece to stick to. It is believed not to include any further reductions in pensions or public sector wages, but to include new taxes on businesses and the wealthy, and further increases to VAT. More details will come out in due course, but we're still in for an eventful next few days for fans of this saga.
Global Comment
US New Homes Sales hit the highest level in seven years (+2.2%), beating expectations. The pickup is expected to contribute to GDP for the rest of the year. Q1 GDP figures are due to be released today, where forecast is for a 'reduced decrease' (better than it was, but still not great!) but the market may take this as good news when taken in conjunction with the improving housing market. Fed voting member Jerome Powell thinks those two factors are reason enough for an interest rate hike, which gave USD helping hand.
The Australian dollar slipped relative to USD, with AUS/USD jumping to 77.58 after holding at 77.12 at the end of trading yesterday. This was due both to a strengthened USD and to some dismal IMF conclusions at the end of a trip down under. IMF's AUS mission chief was quoted as saying "Over the medium-term, and without reform, growth is likely to converge to a slower potential rate," as well as that "we see Australia's outperformance ending."

Morning mid-market rates – The majors
85% savings. Job Done. So, what is the secret sauce of the CurrencyTransfer.com marketplace?

CNBC described us as 'disrupting global money transfer'. Finally, you kiss goodbye to hidden fees.
How are we innovating?
Well, we are not an expensive bank costing you up to £1,500 on every £50,000 trade. Neither do you ever need to ring around multiple brokers and speak to sales guys. Pretty inaccurate way of shopping around. We help you maximise the value of each transfer. Quite simply, you are in control. Foreign exchange companies compete in a LIVE marketplace to win your business.
You win!
Got a question? We'd be delighted to help!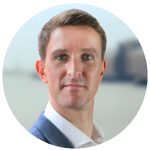 Paul Plewman
Director of Sales & Operations
t: +44 (0) 20 7096 1036
e: paul@currencytransfer.com