Daily Market Brief – 26th May 2015
EUR weakness GBP/EUR above 1.41
Your quote of the day: "What you seek is seeking you."
May 26th: Highlights
EUR weakness moves GBP/EUR above 1.41
USD strength drives Cable down to 1.54
Greece and Spanish election result weighs on Euro
EUR/USD trading around 1.09
Sterling Comment
Sterling had a setback against the US Dollar on Friday following the release of US CPI data. Janet Yellen and the Fed remain on a fairly steady path towards rate tightening, if the economy still maintained its positive momentum, and this has helped the USD regain the upper hand, driving Cable down to around the 1.54 level
Rather than any real Sterling strength (shown by the slip Vs USD), we have seen Euro weakness help move GBP/EUR above 1.41 now. Together with the ongoing Grexit debacle, the Euro is on the ropes because of Spanish local elections, which saw big losses for the ruling Partido Popular party. If you're looking to buy Euros, it's the best we've seen since early March, so why not log on to our marketplace to see who's offering you the best exchange rate.
With bank holiday out of the way, investors will be keeping a close eye on Tuesday's UK CBI Reported Sales. On Wednesday we look forward to the influential German Gfk Consumer Confidence Survey for June.
Greece Special
It's back to the negotiating table again today with a deal seemingly nowhere in sight. We're unsure if it's due to paranoia, a timely comment with Cameron's 'meet the EU leaders' roadshow, but Brussels President Jean-Claude Junker's comments were interesting when he said, "If we were to accept, if Greece were to accept, if others were to accept that Greece could leave the area of solidarity and prosperity that is the Eurozone, we would put ourselves at risk because some, notably in the Anglo Saxon world, would try everything to deconstruct the Euro area piece by piece, little by little."
The next date for the diary, regarding Greek repayments, is June 5th. As things stand there is still no substantial improvement on a potential agreement between Greece and its creditors over reform proposals and this weekend, Greece's Interior Minister Nikos Voutsis fired a warning that it would be impossible for Greece to pay if a cash for reforms deal is not brokered with its international lenders. And so the merry-go-round continues…

Global Comment
The US Dollar remains supported after better than expected data on Friday showed that U.S. core consumer prices rose 0.3% in April and placed 1.8% higher on a year over year basis. This represents the largest increase since October. We're seeing fresh USD strength against the Euro, hitting a 4-week low at 1.0896, and an 8-year high against the Yen.

Morning mid-market rates – The majors
85% savings. Job Done. So, what is the secret sauce of the CurrencyTransfer.com marketplace?

CNBC described us as 'disrupting global money transfer'. Finally, you kiss goodbye to hidden fees.
How are we innovating?
Well, we are not an expensive bank costing you up to £1,500 on every £50,000 trade. Neither do you ever need to ring around multiple brokers and speak to sales guys. Pretty inaccurate way of shopping around. We help you maximise the value of each transfer. Quite simply, you are in control. Foreign exchange companies compete in a LIVE marketplace to win your business.
You win!
Got a question? We'd be delighted to help!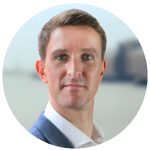 Paul Plewman
Director of Sales & Operations
t: +44 (0) 20 7096 1036
e: paul@currencytransfer.com