Daily Market Brief 19 July 2017
Inflation Surprise Drags Pound Lower
Morning mid-market rates – The majors
July 19th: Highlights
2.6% Headline brings relief to MPC
Dollar lower on Trump Healthcare defeat
Euro climbs towards 1.1800 and 0.9000
Sterling falls as rate hike hopes dashed

Bank of England Governor Mark Carney has continually said that one month's data should not be looked at in isolation to determine the path of interest rates. Since that opinion has been used as inflation has risen over the past few months it should be equally applicable as inflation falls.
Yesterday's inflation data for June showed that headline consumer prices increased by 2.6% following May's 2.9% rise. Governor Carney continued his cautious tone in a TV interview saying that "data needs to be studied package as drivers of the economy are providing conflicting signals".
Sterling fell immediately following the release of the data but has managed to remain above the 1.3000 level against a weaker dollar. The Euro, following its correction to 0.8742 recently, has resumed its rise towards 0.9000 reaching 0.8900 before settling back a little on short term profit taking.
The likelihood of a rate hike in the U.K. at the MPC meeting on August 3rd has receded somewhat with indexes of economic activity signalling weakness to add to the drop in inflation. The uncertainty provided by the Brexit negotiations should add sufficient caution to enable to MPC to leave rates at historically low levels.
Considering your next transfer? Log in to compare live quotes today.
ECB meeting to provide guidance on Asset Purchase Scheme
The dampening effect of a rising currency on inflation can be seen in the Eurozone which is facing the exact opposite issue to the U.K.
Germany, which had been giving the most concern over an overheating economy has seen inflation fall back close to the region's average as the stronger currency has proven its worth.
Mario Draghi, the ECB President, has said that he sees no reason for a rate hike while inflation remains benign and he is set to receive further support as the currency continues to strengthen. Some comment concerning the tapering of the Asset Purchase Scheme is expected after tomorrow's ECB policy meeting but rate rises look a long way in the future.
Draghi has been at pains to separate the withdrawal of "extraordinary measures" from a rate hike as a method of tightening monetary policy.
There is no question that the performance of the Eurozone economy and by association, the common currency have been the major surprise of the first half of the year. Threatening parity, the currency has seen a 10% rise driven by political stability and sound economic judgement from the ECB.
Trump credibility takes another hit

President Trump's reputation received another blow yesterday as his healthcare reform bill introduced to replace the "Obamacare" legislation failed to garner sufficient support to pass through Congress.
The bill was attacked from all sides as Republicans voted against since they feel it doesn't go far enough.
The dollar index sunk to its lowest level since last September reaching a low of 94.48. The Euro led the charge climbing to 1.1584. There are several strong resistance points to be negotiated but the Euro is looking set to test 1.2000 as a pause in interest rate hikes in the U.S. now looks likely.
President Trump faces a difficult few months as he tries to pass fiscal reform and economic stimulus packages. On healthcare Trump has now said that Obamacare will be "allowed to fail" in a move labelled "dangerous" by the Senate Leader.
There are no plans for an amended bill to be presented so a new "sit back and observe" tactic will be adopted and Trump will stumble on to his next battle. Climate change and healthcare have given the U.S. major cause for concern over the President's first six months in office he needs to regain his popularity quickly if his Presidency isn't going to be irretrievably damaged.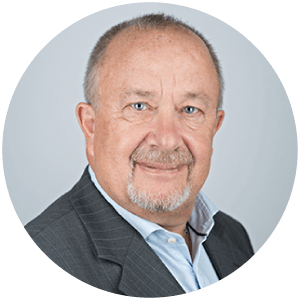 About Alan Hill
Alan has been involved in the FX market for more than 25 years and brings a wealth of experience to his content. His knowledge has been gained while trading through some of the most volatile periods of recent history. His commentary relies on an understanding of past events and how they will affect future market performance."