Daily Market Brief – 27th May 2015
GBP/EUR heading for best rates in 7 years?
Your quote of the day: "Go confidently in the direction of your dreams. Live the life you have imagined."
May 27th: Highlights
GBP/EUR heading for best rates in 7 years?
Dollar leaps as euro hits one month low
Jitters over Spanish elections and Greece hit Euro
Aussie Dollar slides as Greenback strengthens
Sterling Comment
Risk aversion is benefitting sterling against the Euro. Yesterday, GBP was heading to almost a seven year high against the Euro, largely down to the lack of progress coming out of Athens in it's negotiations with creditors. Jitters over Spanish local election results and Greece debt fears are hitting the euro hard. GBP/EUR is currently trading at 1.4109
Impressively, Sterling has now seen gains against all but one of it's 16 major currency trading peers this quarter. Analysts point to a defiant Cameron victory and signs of an improving economy. According to Adam Myers, Head of FX at Credit Agricole, ''Risk aversion is helping Sterling against the Euro. As problems with Greece continue to intensify, sterling is being seen by many foreign investors as an unlikely save haven.'' Myers is predicting sterling to appreciate to 68 pence versus the Euro in a month from now.
GBP/USD is trading around the 1.5407 mark. Earlier in the year, we saw a Sterling to Dollar high point and best exchange rate of 1.58. While it may still be too soon to categorically say we are back to full on US Dollar strength, it seems we can say with confidence the worst days are over for the Greenback.

Greece Special
Yesterday, the euro hit a one-month low against the US Dollar following lingering fears about the Greek debt situation. Some analysts are even forecasting in the next six months that the Euro weakens towards parity against the Greenback, which would be quite a fluctuation. EUR/USD is currently trading at 1.0920

Global Comment
Here are some global currency highlights:
Japanese Yen: The Yen held stronger against the US Dollar following a central bank meeting that saw no need for further easing. USD/JPY was trading at 123.02 mark.
Aussie Dollar: Down under, the Aussie Dollar sank to it's lowest levels since late April overnight as the US Dollar fought back with some strong economic data. The Aussie Dollar dropped to 77.29 US Cents earlier today, down 1.1%.
Swiss Franc: CHF jumped to it's highest levels in approximately three weeks against the single currency yesterday. Once again, worries over the Greek debt crisis led investors to more perceived safe havens.

Morning mid-market rates – The majors
85% savings. Job Done. So, what is the secret sauce of the CurrencyTransfer.com marketplace?

CNBC described us as 'disrupting global money transfer'. Finally, you kiss goodbye to hidden fees.
How are we innovating?
Well, we are not an expensive bank costing you up to £1,500 on every £50,000 trade. Neither do you ever need to ring around multiple brokers and speak to sales guys. Pretty inaccurate way of shopping around. We help you maximise the value of each transfer. Quite simply, you are in control. Foreign exchange companies compete in a LIVE marketplace to win your business.
You win!
Got a question? We'd be delighted to help!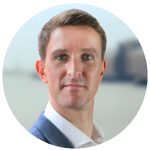 Paul Plewman
Director of Sales & Operations
t: +44 (0) 20 7096 1036
e: paul@currencytransfer.com