26 Sep 2018: Fed hike unlikely to drive dollar higher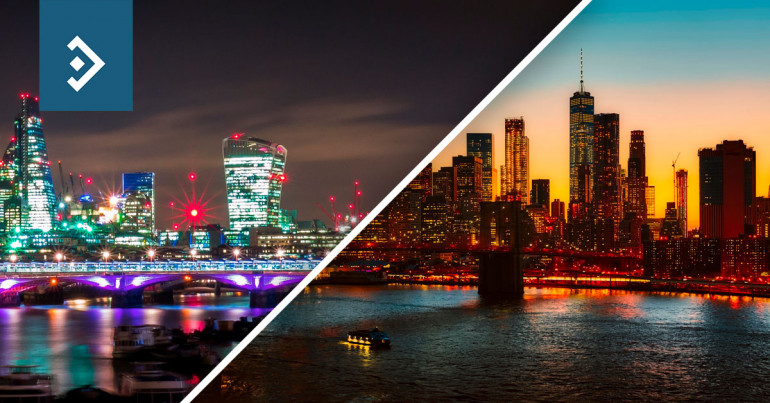 Fed hike unlikely to drive dollar higher

Morning mid-market rates – The majors
September 26th: Highlights
Hike priced in with future projections key
Opposition votes for second referendum to include remain option
Labour Party opens up over Brexit
ECB Economist plays down Draghi comments
Powell to upset Trump… Again

This week's meeting of the Federal Open Market Committee of the Federal Reserve, which concludes today in New York, will end with another rate hike. However, since a hike is already 100% priced into the market, it is the comments from Fed. Chair Jerome Powell at his press conference following the meeting that will drive the dollar.
With the Core Personal Consumption Expenditures data due tomorrow, although the FOMC members will have had advance access to the numbers, inflation looks set to start to start to move higher and exceed the Fed's target.
It will depend just how hawkish Powell is in his speech, as the market is expecting another hike this year, although it is by no means certain. President Trump has already voiced his disappointment with the direction of short-term rates, so another hike could stir a further reaction.
It is something of a surprise that the dollar is not higher versus other G7 currencies as the interest rate differential grows and as a multiple is as wide as it has ever been.
With global trade issues starting to spread, President Trump informed Japanese Prime Minister Abe of his concerns over Japan's $69 billion trade surplus with the U.S. yesterday. The dollar may have two primary drivers over the rest of this week and into next.
With employment data due next week, the dollar is likely to be the centre of attention for short-term traders.
The dollar index had a range of 94.37/94.01 yesterday closing at 94.15 as traders awaited the outcome of today's meeting.
Considering your next transfer? Log in to compare live quotes today.
Vlieghe claims BoE QE withdrawal can be done without affecting long-term rates
Gertjan Vlieghe was known until recently as the most dovish member of the Bank of England's Monetary Policy Committee.
His far more hawkish stance over recent months has coincided nicely with the departure of one of the two "arch hawks" on the committee so his change of attitude has retained the balance that had existed for the past eighteen months.
In a speech yesterday, Vlieghe touched upon a subject that had so far been avoided by MPC members: the withdrawal of quantitative easing.
This topic has not been on the Bank's agenda but the subject of when and how asset purchases will be withdrawn is now open for discussion.
In Vlieghe's view, the withdrawal can be done, if carefully managed, without impacting either the UK economy or long-term interest rates. This remains to be seen but with the ECB starting its withdrawal this month it won't be long before Mark Carney has another ball to juggle as he starts his extended stay as Governor.
Labour exposes its true view of Brexit

While the governing Conservative Party start their annual conference this weekend, the opposition Labour Party have been holding theirs this week.
While anti-Semitism was expected to be the major topic for debate, Labour has surprisingly adopted some more radical policies over Brexit which, unfortunately, display the reason why they are likely to remain in opposition, particularly if there is a snap election prior to Brexit becoming final next March.
Labour decided to back calls for a second referendum over the acceptance or otherwise of the terms of any deal. They also said they will vote against any deal in Parliament, no matter how it is comprised which goes against their pledges during debates in the House of Commons.
Finally, and perhaps most conclusively, they agree that a remain option should be part of any future referendum.
This, rather than being a "volte-face," has merely confirmed that the UK has an opposition which is in as much chaos over Brexit as the Government. It has long been suspected, despite its rank and file being strongly in favour of Brexit, that the Labour hierarchy favoured remaining within the EU and its single market.
Sterling retraced some of its recent fall yesterday reaching a high of 1.3194 versus the dollar, although there remains a nervousness amongst traders to further express a view until there is more clarity over Brexit.
EU economist plays down rising inflation
Peter Praet, the ECB's Chief economist, played down the significance of ECB President Mario Draghi's recent remarks on inflation yesterday, suggesting that what Draghi said was nothing new and that the ECB's core expectations remained unchanged.
Praet went on to say that price pressures (inflation) remain subdued and it will be some time before the 2% level is seen.
This places a damper on the markets renewed perception of a more hawkish ECB and saw the single currency retrace the rally that had accompanied Draghi's comments.
Praet, who is an outside candidate for the ECB Presidency when Draghi leaves next year, is not known as being particularly dovish, so it seems that he and Draghi have almost switched roles for now.
The euro fell to a low of 1.1730 following Praet's comments although it did rally on dollar weakness later in the day, to close at 1.1766.
While ECB Council Members remain in absolute accord (in public) further discussion about the inflation outlook is likely before next month's monetary policy meeting and Mario Draghi gets the first chance to comment as he will be making a speech later today, following the release of the ECB's economic bulletin.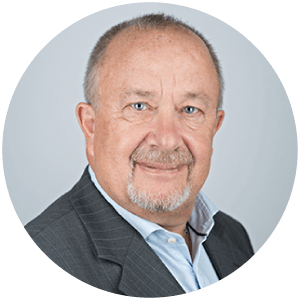 About Alan Hill
Alan has been involved in the FX market for more than 25 years and brings a wealth of experience to his content. His knowledge has been gained while trading through some of the most volatile periods of recent history. His commentary relies on an understanding of past events and how they will affect future market performance."