Daily Market Brief – 27th July 2015
Your Daily Market Brief
Quote of the day: "A smooth sea never made a skilful sailor"
July 27th: Highlights
Sterling drops through EUR 1.40 on the open
Greece bailout talks rescheduled
Germany pushing for further 'prior actions'
New US home sales fall to 7 month low
AUD falls lower than SGD for first time since 2009
Sterling Comment
GBP/EUR is trading around 1.4015 this Monday morning. Last week, the pair fluctuated in a wide range, between 1.4412 – 1.4086, as the situation in Greece is no longer be on red alert and UK retail sales data showed a significant decline in consumer spending.
Paul Hollingsworth, of Capital Economics, suggests that the softer retail data commented, 'does not alter the big picture that the consumer recovery remains in full swing' and believes the Q3/Q4 prospects in the UK are bright. ONS data, due out tomorrow, is expected to show the UK economy bounced back in Q2 and a strong growth figure is likely to add weight to the BoE rate discussions.
GBP/USD is trading in the region of 1.5510. The pair was trading at 1.5519 late last Friday, pretty much unchanged for the day and up from a session low of 1.5467. The US Dollar was trading down after data showed new US home sales fell to seven month lows in June.
Sterling exchange rates could challenge recent highs again if data can excite investors.
This week, keep an eye out for:
Q2 UK economic growth
Nationwide House Prices
Mortgage Approvals
The GfK Consumer Confidence survey
Greece
The Euro remained supported following an unexpected delay in talks on a new bailout package between Greece and its creditors. A new agreement must be signed before the 20th of August when Greece needs to repay more than 3 billion Euros to the ECB. Talks are scheduled to crack on again tomorrow.
The Greeks are nervous and will try to resist any additional reforms, arguing that the measures that were agreed should be all that's needed for the first tranche of aid. "This, at present, is the big, fat, issue," said a Greek official close to the talks. "They do not want to understand that there will be yet another significant package of 'prior actions' before any disbursement. They already have implementation fatigue after two mini-bills." Germany is the major Eurozone country pushing for these 'prior actions.'
Domestically, Greek PM Tsipras is under pressure to explain reports suggesting that members of his party planned to return to the Drachma. Former FinMin Varoufakis has also been pulled into this, with suggestion he prepared plans to copy online tax codes, to enable the government to introduce a parallel payment system if the banking system was closed down. Naturally, these reports have been denied.

Global Comment
Noteworthy US data, which could affect US Dollar exchange rates this week:
Durable Goods (Monday)
Consumer Confidence (Tuesday)
Pending Home Sales (Wednesday)
Second Quarter Growth and Initial Jobless Claims (Thursday)
Consumer sentiment report (Friday)
The ZAR was the biggest loser, falling to fresh all-time lows, hit by the glut in commodity prices and gold.
Next from the bottom was the Aussie Dollar, which weakened below parity against the Singapore Dollar for the first time since 2009. The AUD has taken a battering by a slowdown commodity exports, together with a string of lower than expected data releases.

Morning mid-market rates – The majors
85% savings. Job Done. So, what is the secret sauce of the CurrencyTransfer.com marketplace?

CNBC described us as 'disrupting global money transfer'. Finally, you kiss goodbye to hidden fees.
How are we innovating?
Well, we are not an expensive bank costing you up to £1,500 on every £50,000 trade. Neither do you ever need to ring around multiple brokers and speak to sales guys. Pretty inaccurate way of shopping around. We help you maximise the value of each transfer. Quite simply, you are in control. Foreign exchange companies compete in a LIVE marketplace to win your business.
You win!
Got a question? We'd be delighted to help!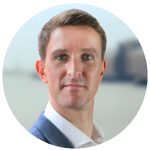 Paul Plewman
Director of Sales & Operations
t: +44 (0) 20 7096 1036
e: [email protected]