Daily Market Brief – 28 April 2016
Central banks sit on their hands
Quote of the day: "To find opportunity, you must first believe it is there"
April 28th: Highlights
UK Q1 GDP shows provisional growth of 0.4%
Euro lower on the open as German data disappoints
US rates unchanged and FOMC suggests delaying rate hikes
JPY benefited when BoJ left policy unchanged
UK GDP data for Q1 fell to +0.4% (from +0.6% last month) while annual growth rate remained unchanged at 2.1%. Cable bounced from the day-low and Sterling gained against the Euro.
Gains were capped by further warnings over the negative impact of Brexit – an OECD study suggested that whilst Brexit would curb migration, it would result in a "major negative shock" to the UK economy and families could lose the equivalent of one month's income each year.
Nationwide House Price data eased to a monthly reading of 0.2% (Vs 0.4%, down from 0.8% last month) and 4.9% for the year (down from 5.7%).
Considering your next transfer? Log in to compare live quotes today.
The ECB's Draghi said he is happy to explain and defend the ECB's loose monetary policy to the German Bundestag but warned that excessive criticism could hurt the ECB's effectiveness. The ECB is trying to build economic confidence, but while wrestling deflation and Greek debt levels resurfacing, they have their work cut out. Overall, the EUR continues to struggle as the market maintains a bearish outlook for the single currency.
Monthly unemployment data for Germany came in at -16k, worse than forecast, but the annual figure remained unchanged at 6.2%. Preliminary CPI inflation data will follow later today, which is expected to show inflationary pressure easing. This will support the ECB policy. German CPI is forecast at 0.1% (down from 0.3%).
The Dollar weakened overnight when the FOMC left rates on hold, as expected. One member (George) voted to hike by 0.25%, but the accompanying statement was little changed from last month, with assurances that the Fed will continue to monitor inflation indicators and wider global economic factors while warning that ongoing global uncertainty continues to pose a significant risk to the US economy. They also see inflation rising to 2% in the medium term.
Largely, the analysts were left unclear over whether the Fed have left June on the table, or if it is now ruled out for the next rate hike, but the market is currently pricing in only a 17% chance of a rate increase at the meeting next month.
Fed Chair, Janet Yellen, kept the door open for a possible interest rate hike in June but acknowledged that growth had slowed.
On the calendar today, we have advance GDP data due this afternoon. Forecasts are for a sharp drop in growth for Q1 at 0.7%, down from 1.4%.
RBNZ left rates unchanged for the second month running and the BoJ also left policy unchanged, but they also refrained from any additional measures, which the market had been looking for. The JPY rebounded over 3% overnight.
Morning mid-market rates – The majors
85% savings. Job Done. So, what is the secret sauce of the CurrencyTransfer.com marketplace?

CNBC described us as 'disrupting global money transfer'. Finally, you kiss goodbye to hidden fees.
How are we innovating?
Well, we are not an expensive bank costing you up to £1,500 on every £50,000 trade. Neither do you ever need to ring around multiple brokers and speak to sales guys. Pretty inaccurate way of shopping around. We help you maximise the value of each transfer. Quite simply, you are in control. Foreign exchange companies compete in a LIVE marketplace to win your business.
You win!
Got a question? We'd be delighted to help!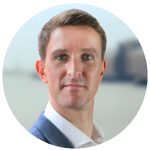 Paul Plewman
Director of Sales & Operations
t: +44 (0) 20 7096 1036
e: paul@currencytransfer.com