Daily Market Brief 28 May 2018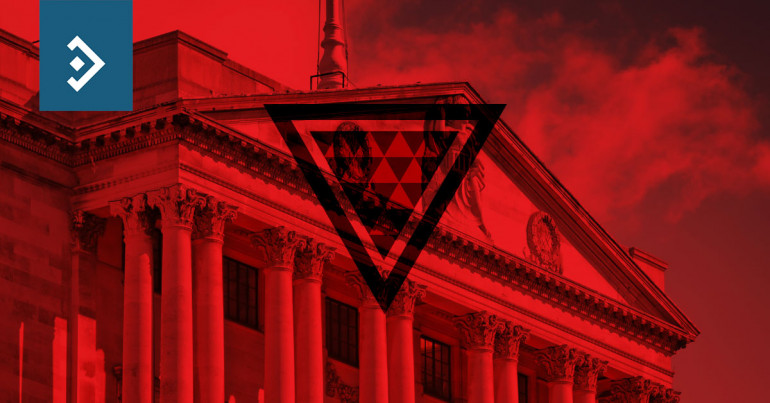 Growth disappears as UK economy suffers
Morning mid-market rates – The majors
May 28th: Highlights
Economy grew at 0.1% in Q1
Italy heading for fresh elections
Dollar index looking for positives
U.K. suffering from lack of investment

The U.K. economy grew by just 0.1% in Q1 '18 as Brexit concerns hit business investment and the consumer failed to come to the rescue as it has in past quarters.
Slowing economic activity hit the pound as hopes for a rate hike in 2018 were dashed. It briefly breached the 1.3300 level on Friday reaching a low of 1.3293 although it remains above support at 1.3280 but still looks vulnerable. It closed on Friday at 1.3309 and has rallied a little as the Asian week started, currently (06.30BST) at 1.3336.
With the end of the month approaching the pound will receive a marginal benefit from buyers of Sterling for technical reasons but since the Government has pledged to present its plans for the relationship with the EU post Brexit in early June, any rally is likely to be short-lived.
Brexit plans have "gone quiet" over the past few weeks as the Government, presumably, prepares its plans. There have been a few rumblings from Brussels, as they have now grown understandably impatient at the lack of progress.
There is no significant data due for release in the UK this week, so traders will most likely dwell upon the lack of support being derived from monetary policy and any snippets of information emerging on Brexit to provide momentum.
Considering your next transfer? Log in to compare live quotes today.
Italian Prime Minister elect refuses mandate
Giuseppe Conte, the man expected to be Prime Minister of Italy under a coalition Government made up of the anti-establishment Five Star Party and the colleagues in the far-right League, has refused to accept the mandate after Italian President Sergio Mattarella turned down his nomination for Finance Minister. It appears that Paolo Savona's vocal criticism of the EU is unacceptable.
Early elections are expected to be announced as the two partners called upon the President to act.
So, far, the single currency has had a muted response to the announcement. It closed at 1.1647 on Friday and has so far reached 1.1725 in quiet Asian Trading.
There are fears, outside Italy, that if fresh elections are held, it will strengthen the more radical parties and the President will be forced to accept their nominees unreservedly since the electorate will have "spoken".
Mattarella commented that he believes that Savona's views on membership of the euro could be destabilizing for the country and inward investment. He had already told the coalition that the nomination would not be accepted.
Region-wide Inflation data is due for release this week and will continue to be benign. Traders have long since decided that the euro won't receive any support form Monetary policy until inflation once again starts to climb towards the ECB's 2% target.
Dollar starting to look at economy

With China and North Korea having manoeuvred President Trump to such an extent that he is finding himself in a position where he must accept their wishes over a summit, traders are starting to look again at the U.S. economy as a more reliable driver for the dollar.
This week's employment report will, as ever, cause a brief ripple among those who still believe the spurious headline figure to be reliable, but the underlying growth in hourly earnings will have a longer-term effect and could be the difference between a June hike or a wait until the Autumn.
Earnings are expected to have grown by close to 3% in May, but the data has been unreliable over the past few months, not really providing a trend. A number at or above 2.7% will renew expectations of a June hike particularly if the employment rate remains below 4%.
It used to be said that if the rate was below 5%, that constitutes full employment since everyone who wanted a job had one. A rate of 3.9% as seen in April had been unthinkable although there has been a little "massaging of the data" as has been seen in the UK.
The dollar index is trading in a range with little tangible to push it higher, but traders understand the greenback is subject to so many positive drivers, not least of all sentiment, that it could rally further. The index traded in a 94.30/93.75 range on Friday closing at 94.27 and has traded in a very tight range overnight.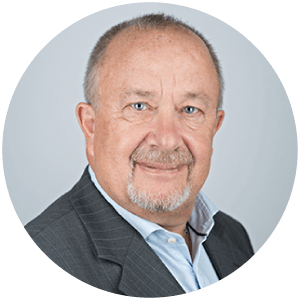 About Alan Hill
Alan has been involved in the FX market for more than 25 years and brings a wealth of experience to his content. His knowledge has been gained while trading through some of the most volatile periods of recent history. His commentary relies on an understanding of past events and how they will affect future market performance."