28 November 2019: Sterling rises as poll predicts 68 seat majority for Conservatives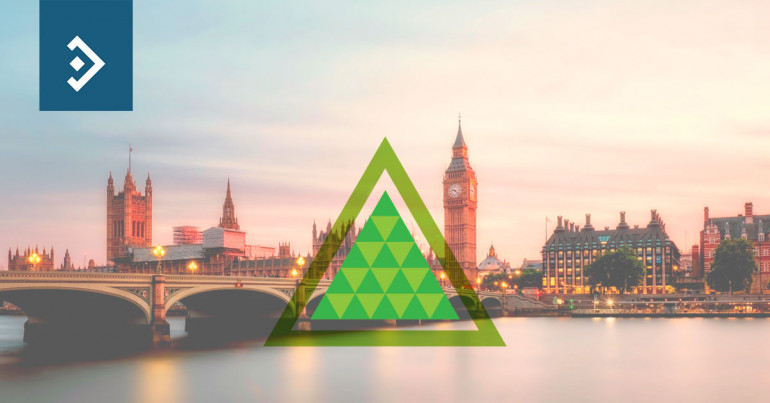 Sterling rises as poll predicts 68 seat majority for Conservatives

Morning mid-market rates – The majors
28th November: Highlights
Latest poll drives Sterling to recent high
Q3 GDP breaks expectations
Trade "Fatigue" a factor in volatility slump
An end to political uncertainty predicted
For some it is a vision of political Utopia, for others the biggest missed opportunity in a generation.
It will end the end for several political careers, extend others and create a whole new band of rising stars.
The latest YouGov poll released last evening predicts a 68 majority for the Conservative Party. The pound immediately rallied close to recent highs.
Brexit, the word that will be expunged from the national lexicon as quickly as it arrived has been the only issue political parties have squabbled over for 3½ years and it has brought immeasurable damage to the reputation of the entire Parliamentary process.
A significant majority (were that to happen) would mean an end to the logjam, A Brexit deal that is "oven ready" and just awaiting Parliamentary approval would be signed and the country would move on to the next stage.
Labour leader Jeremy Corbyn tried to spike Boris Johnson's guns yesterday claiming that the NHS is in danger from a Conservative Government and a ravenous U.S. President.
A report issued for the Government which ran to 450 pages, Corbyn claimed contained proof of the Government's intentions to privatize or sell-off great swathes of this national monument was printed off and a copy handed to each delegate at the conference. We have never doubted Corbyn's commitment to public services, but his green credentials took a big hit from all that paper.
The pound rallied late in the day to a high of 1.2916, closing at 1.2905. Overnight, the rally has continued so far reaching 1.2952. It is unlikely that this poll will drive Sterling through the 1.30 barrier but a continual stream of good news for the City may see it remain in a higher range with 1.30 as the top.
Considering your next transfer? Log in to compare live quotes today.
Dollar receives a lift from GDP and positive data
The data for third quarter growth in the U.S. economy was revised upwards yesterday well above analyst's prediction and market expectations.. The economy grew at 2.1% in Q3 and coupled with positive data releases saw the dollar index rally.
Other notable economic factors which were above expectations were Durable Goods orders (up 0.6% from a fall of 0.8% last time), Non-Defense Capital Goods Orders (up 1.2% from -0.3% last month) and Personal Consumption Expenditures (unchanged at 1.3%)
Jerome Powell's recent inference that the economy is not in as bad a shape as many say and is not in need for the further stimulus of another rate cut has been borne out and the FOMC is likely to remain on hold for some considerable time.
Today's Thanksgiving celebrations will dampen market activity somewhat and it remains to be seen how the consumer will react to tomorrow's Black Friday offers as to how the dollar will respond.
Business and industrial investment have not been as affected by President Trump's trade war with China as the market had feared. The signing into law of a bill supporting democratic protesters in Hong Kong will not have improved relations between Washington and Beijing.
The dollar index rose to a high of 98.44, closing at 98.39 although there has been no follow through overnight with the dollar retracing some of those gains.
Lagarde pressing for key role in economy for climate change
Recent all-time lows for longer term volatility in the FX options market has been followed up by similar falls in the one and three-month spaces as well. While the proximity of Christmas and year-end will be influencing the shorter dated market, the concern remains that the falls are becoming systemic.
Globally, boredom has set in over the trade talks between the U.S. and China and as the euro is used as a proxy for the talks that fatigue has manifested itself in ever narrower ranges for the single currency.
In a global sense, trade rivals Brexit as a source of tauper with the lack of action and daily reports of optimism, quickly refuted, are driving traders away.
The lack of volatility has made life simpler for those with hedging requirements. While no one should be forced by a lack of volatility into believing hedging to be unnecessary, a sudden change in outlook could see the whole market "turn on a dime"
ECB President Christine Lagarde continues to ease herself gently into her new role, drip feeding her intentions for the economy to commentators.
As had been widely expected, Lagarde is keen to show her "green" credentials and wants climate change to form a basis for future economic growth.
Ms Lagarde's declared goal as President is to make climate change a "mission-critical" priority for the Central Bank. European Commission President Ursula von der Leyen was recently officially endorsed by the European Parliament and is about to unveil her first landmark climate policy package. The U.S. and the EU are on a collision course over climate change with individual Heads of State (led by Emmanuel Macron) up in arms about President Trump's withdrawal of the U.S. from the Global Climate Accord.
The single currency continues to drift aimlessly. Yesterday it traded between 1.1027 and 1.0991, threatening, but not breaking, a strong level of support at 1.0980. It closed at 1.1001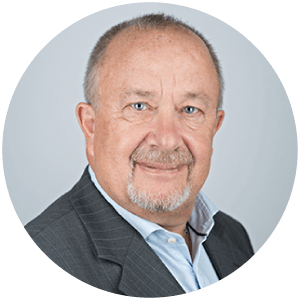 About Alan Hill
Alan has been involved in the FX market for more than 25 years and brings a wealth of experience to his content. His knowledge has been gained while trading through some of the most volatile periods of recent history. His commentary relies on an understanding of past events and how they will affect future market performance."