Daily Market Brief – 29 April 2016
USD lower on poor data and conspiracy
Quote of the day: "If a plan doesn't work, then change the plan, but don't change the goal"
April 29th: Highlights
Cable hit 3-month high after Fed decision
EUR helped by weaker Dollar
FOMC rate delay weakens USD demand
JPY hit 18-month high
Sterling continued into positive ground yesterday, climbing to a 3-month high against the USD. Much of the move was driven by expectations the Fed will delay raising interest rates and the GDP figure falling short, but gains remain capped with continuing uncertainty around the EU referendum.
Speculation over 'Brexit' continues to create volatility, but expectations are for this to calm as the market eases into the long weekend.
BOE Governor Carney commented that the UK economy "was performing pretty well" although it was slowing in the very short term. Following on from Obama's negative outlook for any post-'Brexit' trade negotiations with the US, suggestions are that a vote to leave would cause the EU to first insist on a full divorce from the UK, before negotiating any future relationship, but favourable terms will not necessarily be offered to the UK as the EU will want to stop other countries from following the UK out of the club. Current polls slightly favour the 'in' voters.
Considering your next transfer? Log in to compare live quotes today.
The EUR held firm, close to a 2-week high, against USD weakness, despite releasing negative data. Good news from Greece announced that lenders had agreed 99% of the original reform package. So far today, we have seen Eurozone preliminary GDP up to 0.5% (from 0.3%), Unemployment down to 11.4% (from 11.6%) and German Retail Sales down to 0.7% (from 5.5%).
US GDP growth dropped to a 2-yr low at 0.5% (down from 1.4%). The drop was blamed on a stronger USD and the oil price being so low over the past few months. Data continues to support the Fed decision to keep rates on hold.
There has been a shift in sentiment towards the USD in recent weeks as the market adopts softer expectations for the Fed's interest rate policy. There are also rumours of a covert G7 pact to weaken the USD in order to help boost the global economy, but data releases and the impact on interest rate policy is the main visible driver.
Today, we'll see data from Chicago PMI and the University of Michigan sentiment index, but neither are likely provide any real support for the Dollar.
The JPY strengthened to an 18-month high against the USD and EUR after the BoJ surprised markets with their decision to hold back from expanding the monetary stimulus programme.
Wider Asian markets continue to struggle as negative sentiment in China spreads across the region. State-owned banks are rumoured to stockpiling liquidity and reducing the volume of USD available to buyers. It's a conspiracy theorists playground out there!
Have a great Bank Holiday!
Morning mid-market rates – The majors
85% savings. Job Done. So, what is the secret sauce of the CurrencyTransfer.com marketplace?

CNBC described us as 'disrupting global money transfer'. Finally, you kiss goodbye to hidden fees.
How are we innovating?
Well, we are not an expensive bank costing you up to £1,500 on every £50,000 trade. Neither do you ever need to ring around multiple brokers and speak to sales guys. Pretty inaccurate way of shopping around. We help you maximise the value of each transfer. Quite simply, you are in control. Foreign exchange companies compete in a LIVE marketplace to win your business.
You win!
Got a question? We'd be delighted to help!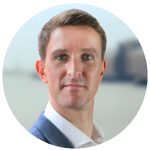 Paul Plewman
Director of Sales & Operations
t: +44 (0) 20 7096 1036
e: paul@currencytransfer.com