29 August 2019: Sterling falls as Johnson acts on No-Deal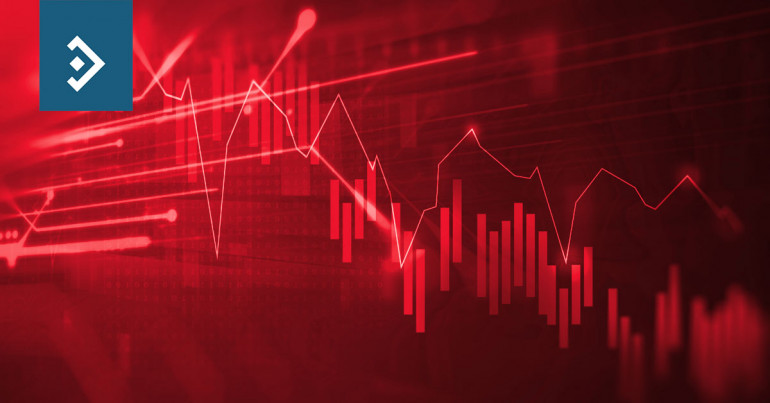 Sterling falls as Johnson acts on No-Deal

Morning mid-market rates – The majors
August 29th: Highlights
Parliament Prorogued until mid-October
Currency intervention, the ultimate in Protectionism
Salvini on the sidelines as his gamble fails
Johnson takes action to ensure Brexit

One of the major criticisms of Theresa May was her seeming indecisiveness. It may not be a decision that impresses those who support the UK remaining within the EU or, indeed, the group of opposition leaders who have formed a pact to fight No-Deal but Boris Johnson sent three representatives to the Queen to ask her to suspend Parliament from around September 12th until October 15th.
This decisive act stops those opposing No-deal in their tracks and has led to howls of protest from several quarters. The suspension will come into force just a week after Parliament reconvenes. Opposition leader Jeremy Corbyn has vowed to table legislation to take No-deal off the table and force a vote of confidence in the Government.
Prime Minister Boris Johnson justified his actions by saying that the suspension is needed to prepare the ground for Brexit as well as to allow the new Government to produce what will be an agenda to take the country forward post-Brexit.
The opposition to the move which has been labelled unconstitutional by several leading figures from both sides of the political spectrum is sure to be further challenged in every way possible.
In the aftermath of the announcement, Sterling plunged to a low of 1.2156 but recovered a little to close at 1.2212. The price of implied option volatility which prices likely price-swings rose to its highest level since January. It is likely that the period between now and October 31st will see many twists and turns and while plenty would bet against Johnson pulling off the "miracle" of obtaining a deal, it cannot be ruled out.
Considering your next transfer? Log in to compare live quotes today.
Trump considering currency intervention?

Since the globalization of the world economy has taken hold, intervention by G7 nations to either defend or weaken their currencies has died out almost completely.
Japan, which is one of the most sensitive nations to currency fluctuation given its manufacturing and exporting background, was the most recent exponent of this strategy but "artificially" controlling the level of your currency is seen as taking an unfair advantage.
Now, President Trump who has constantly accused Beijing of artificially controlling the level of its currency and has labelled several other nations (including Germany) currency manipulators, is apparently considering ordering intervention to weaken the dollar.
This would make U.S. imports more expensive but make exports more competitive. It would have a similar effect on imports as the tariffs that have been enacted recently. It would, however, globalize Trump's protectionist policies and crate both havoc and a severe downturn in activity as other nations both developed and emerging react.
Trump has been constant in his belief that America's trading partners have been "getting away" with taking advantage of the U.S. over several years. Since he seems to be thwarted at every turn by China it appears that a blanket devaluation of the dollar could be his next attempt to create a more balanced trade account.
The value of the currency is controlled by the Treasury independently from the Federal Reserve. Steve Mnuchin, the Treasury Secretary, is one of Trump's closest advisors. This is not a move which should be considered lightly given the massive effect it would have on the entire global economy, but it would give Trump the level of power he craves.
Yesterday, the dollar index rose to a high of 98.26, closing at 98.24.
Italian anarchy thwarted (for now)

An eleventh-hour agreement between Five Star, the more moderate of the two right of centre Parties who had governed Italy over the past fifteen months, managed to come to an agreement with the left of centre Democratic Party to form a new coalition in Italy.
This means that the attempt to grab power by the more right-wing Northern League run by Matteo Salvini has been defeated. However, given Salvini's popularity in the country, it is certain that he will continue to agitate and build his power base in preparation for the next election which may be still some years away.
Italy now needs to complete its transition from one weak government to another. It is highly unlikely that the path of this pairing will be any more peaceful than the last coalition which at least had similar political objectives. The alliance between a populist party and a mainstream party, the first in the heart of Europe will be fraught with risk. The two are sworn enemies with just one goal, to thwart the ambition of Matteo Salvini.
With diversity their main commonality, it is hard to see this new government lasting and it is still considered probable that fresh elections will be held before the end of the year.
However, with the ECB meeting in the next few weeks and likely to provide further economic stimulus, Germany considering tax cuts and the recent economic data providing a little comfort, the euro should be able to consolidate above 1.1000 versus the dollar in the coming weeks.
Yesterday, the single currency fell marginally to a low of 1.1073, closing at 1.1077.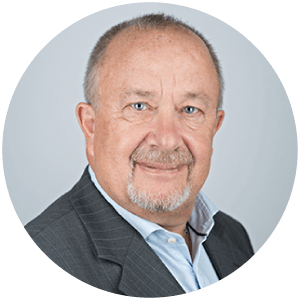 About Alan Hill
Alan has been involved in the FX market for more than 25 years and brings a wealth of experience to his content. His knowledge has been gained while trading through some of the most volatile periods of recent history. His commentary relies on an understanding of past events and how they will affect future market performance."