29 January 2020: Trade concerns hit Sterling
Trade concerns hit Sterling

Morning mid-market rates – The majors
29th January: Highlights
Brexit trade concerns hit Sterling
Dollar index at years high as safe havens appreciate
Is the worst over?
U.S. pressure over Huawei threatens trade deals
The UK Government stuck to its guns yesterday and confirmed that Chinese tech company Huawei will be part of the rollout of the UK's 5G network although it will be kept away from the most sensitive parts of the network.
When the U.S. President, Vice President and Secretary of State ask (tell) a country not to do something it is highly unusual for that country to ignore the warning. In this case, the U.S. was crystal clear that it didn't want Huawei anywhere near delicate infrastructure projects within its allies most sensitive areas and Boris Johnson and his Cabinet chose to ignore them.
It seems perfectly clear that once the UK has left the EU, President |Trump feels that it will be looking to form a stronger strategic partnership with Washington.
That is clearly not in Johnson's mind and when he says the UK is "going it alone" he means it. Every deal, every decision and every piece of advice will be treated individually on its merits.
Concerns over whether the MPC will cut rates tomorrow have briefly been put aside as the entire global trade position encroaches into every area of the economy. British citizens stranded in the area of China most affected by the Coronavirus outbreak have finally received some leadership from the Consulate while the Government issued a travel advisory against travelling to any part of mainland China unless it is absolutely necessary.
The Huawei decision, the travel advisory and the MPC meeting it is no surprise that the pound is suffering from a bout of uncertainty.
The 1.30 level versus the dollar was broken yesterday as the pound traded down to a low of 1.2974 although it managed to rally to close at 1.3015
Considering your next transfer? Log in to compare live quotes today.
U.S. economy tied to Chinese slowdown
Much as President Trump desires to make people believe that the relative success of the U.S. economy over the past few years is down to his stewardship, the reality is vastly different.
During Trump's tenure as President, there is no lack of evidence that China's march towards global dominance starting with trade has begun. It has used a definite strategy to deal with "supplier" nations on a barter basis where their raw materials are sent to China in exchange for help both financial and practical with infrastructure projects. This was first used in Australia before spreading to the whole of Asia, then Africa and now Latin America.
In the same period, Trump has allowed the U.S. to become embroiled in conflicts across the entire "wider" Middle East and tried (and failed) to have influence in Venezuela.
The lack of detail from the conclusion of Phase One of the Washington/Beijing trade talk smacks of a defeat for the U.S. who appeared to be forced to publicly declare that China is no longer a "currency manipulator". This is despite Beijing still maintaining something of a degree of control over the CNY
The DOMC will meet later today and the potential effect of the Coronavirus outbreak will most likely be at the centre of discussions about world trade.
The domestic economy does not need any significant maintenance as Fed Chairman Jerome Powell has proved himself not to be someone who likes to "tinker". His idea is to create a policy strategy, and unless it is blown significantly off course, likes to give it a chance to be effective.
Powell will no doubt share his views of the medium/long term prospects for the economy especially since the longer run goals will be discussed as well as balance sheet normalization.
In conjunction with other safe-haven currencies, the dollar index rallied yesterday, climbing above 98 to close at 97.99 having made a high of 98.16
Eurozone economy under a "low light"
Next week's data will likely show that industrial production in Germany fell in Q4 of last year, but it will most likely have finished the year closer to expansion than it was in the summer.
However, any improvement will be slow and tortuous no matter what happens to global trade in the short/medium time.
Greater clarity over Brexit (although there is a lot of work still to be done) as well as the completion of Phase one of the U.S./Sino trade discussions have provided a certain impetus but it will take a great deal of time.
The "ladies excuse me" as Ursula von der Leyen and Christine Lagarde took over the top jobs has also had a certain effect. It is unlikely to be because the new incumbents are women, more that they are new, and the old guard represented by Jean-Claude Juncker and Mario Draghi were beginning to lose their way.
There is little confidence in the financial markets that this will be a strong bounce back at all and it could just as easily wither on the vine.
Lagarde's view of growth expressed at last week's ECB meeting was unnaturally (for her) downbeat. She failed to see the "green shots" appearing yet despite having had advanced access to encouraging economic data.
Trade, whether that us EU/UK based of U.S/China, is going to be a considerable unknown going forward and it is this concern that is leading to traders returning to their "sell any rally" strategy for the single currency.
Yesterday, the euro fell to a low of 1.0998, before recovering to close virtually unchanged at 1.1021.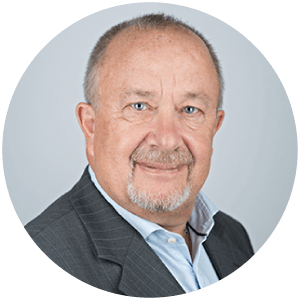 About Alan Hill
Alan has been involved in the FX market for more than 25 years and brings a wealth of experience to his content. His knowledge has been gained while trading through some of the most volatile periods of recent history. His commentary relies on an understanding of past events and how they will affect future market performance."