29 January 2021: Hospitality will need huge support
Hospitality will need huge support

Morning mid-market rates – The majors
29th January: Highlights
Supply chain concerns on the rise
Economy shrinks in 2020 despite positive Q4
EU threatens UK with legal action over vaccine
Sector lost £200m per day in 2020
The hospitality sector in the UK is a vital piece of several other parts of the economy and it has been by far the worst affected by the lockdowns that have been off and on over the past year.
There have been criticisms over lack of forward planning and guidance from Westminster and it appears every announcement has contained another issue for this sector.
Supply, staffing, overheads, and forced closures have all led to losses amounting to close to £200 million a day and will contribute to further to a contraction in the economy over the fourth quarter of 2020 and the first of this year.
The Chancellor has been lobbied by several business groups to be made a special case where certain rules have hit them particularly hard but pubs, bars, and restaurants face devastation which will see businesses become unviable with large numbers of staff currently furloughed losing their jobs.
Overall, there is a growing concern that the looming employment crisis has so far only seen the tip of the iceberg and will only be fully understood once the lockdowns are lifted and the country struggles to reopen fully.
Supply chains have been severely hit as well recently with both Covid restrictions together with Brexit supply and delivery issues hitting those who export to or buy from the EU.
It may sound jingoistic, but it seems that the current row between London and Brussels over vaccines (see below) is being made worse by Brussels in a petty and vindictive manner.
The Bank of England's Monetary Policy Committee meets next week and is expected to complete the triumvirate of Central Banks, along with the Fed and ECB, in sitting on its hands.
The policy that was initiated by the Fed when Jerome Powell became Chairman of enacting policy then giving it time to work appears to have now become a standard.
There will obviously be further discussion over the efficacy of negative interest rates, but Governor Andrew Bailey is clearly in two minds and yet to be convinced that such a radical step is warranted.
Yesterday, Sterling again attempted to break through sell orders that have been accumulating around the 1,3740 area and again failed to rally with any real conviction. It managed to close at 1.3731 having reached 1.3745 earlier.
Considering your next transfer? Log in to compare live quotes today.
Control over Coronavirus vital to recovery
President Joe Biden has inherited an unholy mess of policies which appear to have been enacted on the hoof by his predecessor. Subjects like defence, immigration and foreign policy appear to be dealt with in isolation with no coherent single plan.
However, if the country is to recover at the rate that has been mooted by several economists with the support of the Central Bank, it is employment that has to see Biden's first and most pressing policy initiatives.
One thing that seemingly has been agreed is that money is no barrier, with both Yellen and Powell advocates of what in normal times would be considered profligacy.
The first stimulus package valued at around $1.9 trillion is close to being enacted and there will undoubtedly be further packages coming down the pipe.
Almost hand in hand with both protecting those whose jobs are at risk and supporting those already unemployed will be the rollout of the vaccine.
The Federal support for the vaccination programmes which are being handled State by State is working adequately but needs further investment in both supply and delivery.
The weekly data for jobless claims that was released yesterday, showed that 847k new claims were made, down from an upwardly adjusted 914k the previous week. Continuing claims were at 4771k down from 4974 previously, this was adjusted to a fall from above 5000k.
Output and activity data will be released on Monday with manufacturing leading the way, it is expected to remain around 60, well above the line between growth and contraction.
The dollar index remains almost impossible to predict, unable to string together either a consistent rally or falls which could be construed as a trend.
Yesterday, it reached 90.85 but fell back to close just a few pips lower on the day, at 90.54.
Vaccine row illustrates EU bureaucracy
The EU, already angry with the UK over the way it perceives the country behaved in Brexit negotiations, is threatening action on several fronts to ensure it receives what it considers to be its fair share of vaccines.
The EU has been slow in acting in approval, purchase and delivery plans for vaccines, a situation that has now been exacerbated by the fact that Germany has decided that the Pfizer vaccine is only suitable for those under 65 years of age.
It has been fairly widely agreed that distribution of the vaccine and its timely delivery to those in need is by far the single most pressing issue facing the EU commission and the ECB if there is to be any growth in the economy this year.
While the EU Commission and EU Council Presidents bluster and threaten over the fact that errors were made in the consolidated purchase and distribution plans, a few nations, as is their right, have decided to go it alone. Hungary for example has started ordering supplies of a Russian manufactured drug that hasn't as yet been fully approved for use across the EU.
It remains to be seen what the ramifications of the lack of a license will be for those Hungarians wishing to travel between countries of the Union.
Looking past the Pandemic briefly, Politics is another issue that is beginning to affect several States and their ability to drive the economy forward.
In Italy there has been no further word from the Presidential Palace regarding the resignation of the Prime Minister Giuseppe Conte. Meanwhile he is working behind the scenes to cobble together another coalition which is about the best that can be expected of the Country's fractured political system.
The Government of Mark Rutte in the Netherlands is in total disarray having resigned en-bloc following a scandal over child benefit The General Election is on March 17th although Rutte is expected to be re-elected at the Head of a Centrist Coalition.
Germany is facing the difficult act of replacing Angela Merkel, the popularly nicknamed Mutti (mother) in both Berlin and Brussels.
Meanwhile Emmanuel Macron waits in France to leap to the leadership of pro-Federal leaders despite only having a little more than a year left of his own Presidency. He faces a tough time in his re-election campaign, trailing Nationalist Leader Marine le pen by a considerable margin in polls.
The euro rallied to a high of 1.2142 versus the dollar yesterday, but in keeping with current price action fell back to close at 1.2126.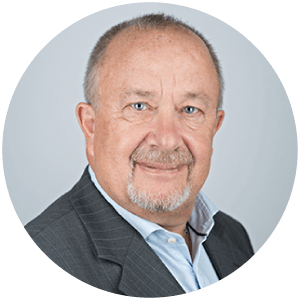 About Alan Hill
Alan has been involved in the FX market for more than 25 years and brings a wealth of experience to his content. His knowledge has been gained while trading through some of the most volatile periods of recent history. His commentary relies on an understanding of past events and how they will affect future market performance."