31 May 2019: Hard Brexit concerns hit Sterling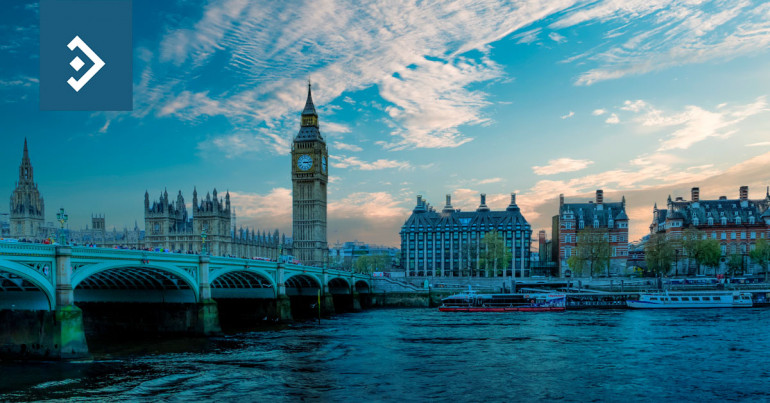 Hard Brexit concerns hit Sterling

Morning mid-market rates – The majors
May 31st: Highlights
Leadership front runners favour tougher stance
Italy pushing budget boundaries with Brussels
Trump continues to use trade as a weapon
Then there were twelve!
Another name was added to the list of candidates to be the leader of the Conservative Party as the clock on Theresa May's departure slowly ticks down.
Mark Harper's bid will be based around a "fresh approach" but he is unlikely to challenge the established front runners.
Of the twelve candidates, six are considered to be favourites and of those, four will consider no deal if there is no consensus found in Parliament. Johnson, Raab, Leadsom, and McVay are the hardliners while Stewart and Hunt favour a more conciliatory approach.
Yesterday, Chancellor of the Exchequer (Finance Minister) Philip Hammond, spoke of his concern over a no deal Brexit and the damage it could wreak upon the UK economy. He intimated that he would consider bringing a vote of no confidence against the new Prime Minister if no deal became the most likely outcome and would risk a General Election to avoid such a scenario.
Hammond's words echo the sentiment of the financial markets which are troubled by no deal and what effect it would have.
The Confederation of British Industry also warned the Government yesterday about the effect of no deal on the economy. Its Director-General has written to each of the Candidates expressing concerns over its effect on small businesses in particular who cannot afford the necessary precautions for what would be a leap into the unknown.
With the leadership contest set to run until the end of July, there will be only two months left until the latest Brexit extension runs out and reality will then have to be faced.
Yesterday, the pound fell to a low of 1.2581, closing at 1.2608 as traders added to long-term short positions in anticipation of a Brexit hawk being elected.
Considering your next transfer? Log in to compare live quotes today.
Italy set for another clash with Brussels
Matteo Salvini, the leader of the minor partner in Italy's coalition Government, is considering his options as his Northern League Party outperformed the senior partner Five Star Party in last week's European elections. The Italian voters clearly have endorsed Salvini's tougher stance with Brussels.
There is another clash brewing between Rome and Brussels over the deterioration of Italy's public finances. Salvini has categorically stated that he will not agree to the coalition putting up taxes to improve the situation, commenting that the Italian people are facing too severe a "punishment" already.
He contends that it is the economic policies of the Eurozone that have brought an employment crisis to the country. This is placing a heavy burden on public finances and the answer is to invest more, not to raise taxes.
Prime Minister Luigi Di Maio is facing a major problem to keep the coalition in place following a disastrous showing for his Party which handed the initiative to Salvini.
The Northern League leader said following a meeting with Di Maio that the coalition could last another four or five years or be gone in three months. This is a clear inference that the "ball is very much in Di Maio's court" regarding tax increases.
The entire region is watching the situation develop and Brussels will need to handle any negotiation carefully as there is growing support in Italy for a less closely linked EU.
Yesterday the single currency managed to stay above the year's low, reaching 1.1116 and closing just two pips lower on the day at 1.1131.
Trump continuing to punish America's trading partners

If Donald Trump's term as U.S. President ends in November of 2020 with a single term, there will be several lasting impressions left behind of his time in office. One of those will be the way he has treated the country's trading partners and the methods that have been used to try to "bludgeon" them into compliance with his demands.
Canada, China, Japan and now Mexico have been threatened with tariffs on their exports to the U.S., with China, the largest and Mexico, the closest, actually seeing the tariffs enacted.
Trump is no respecter of long-standing relationships and has tried to insert his businessman's persona into politics when it may have been more successful to have tried to change his own methods.
As a "rainmaker" Trump has been highly successful even if some question his methods. In politics, there is a need to nurture long term relationship which is not present in "doing deals and moving on."
A classic example of this is the tax cuts that were enacted last year. They gave a short term boost to the economy but were met with rate hikes by the Federal Reserve causing a significant rift between the administration and the Central Bank which illustrated a lack of discussion and agreement.
Trump, of course, blamed Jerome Powell for the slowdown in the economy but Powell has, so far, stood his ground.
With major global issues to face, the President, in typical Republican style has, to a certain extent, relied on platitudes to maintain a semblance of popularity at home while concentrating on the "big picture."
As the 2020 campaign really gets going, simply insulting his rivals and belittling his opponents is only going to go so far in "Making America Great Again."
The Q1 GDP revision which was released yesterday was, as expected, a little lower than the first estimate, falling from 3.2% to 3.1%.
This, however, had a positive effect on the dollar index which closed at 98.18 having reached a high of 98.29 earlier in the day. The close above 98.00 is a bullish signal for the index especially as the DJI managed to remain above 25k also rising on the day.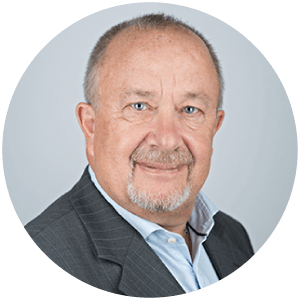 About Alan Hill
Alan has been involved in the FX market for more than 25 years and brings a wealth of experience to his content. His knowledge has been gained while trading through some of the most volatile periods of recent history. His commentary relies on an understanding of past events and how they will affect future market performance."