3 November 2020: Election to add volatility but no certainty
Johnson defends lockdown

Morning mid-market rates – The majors
3rd November: Highlights
Sunak backs lockdown but faces additional finding concerns
Election to add volatility but no certainty
Euro falls as forecasts predict a 2.5% Q4 economic contraction
Economy to falter as recovery expectations fall
It is hard to fathom just how much criticism the Government receives over just about every action it has taken to combat the spread of Coronavirus since March. It simply reflects the contrarian nature of the UK political map.
The first lockdown was put into force virtually overnight and the Prime Minister was berated for not giving notice. This time, he has given notice to allow preparation to take place and he is accused of dithering.
It is true to say that with an eighty-seat majority, Boris Johnson can do pretty much as he pleases but his first year in that position has not gone as he had planned. It is impossible to judge the actions that have been taken while the crisis is still at its height but eventually there will have to be a reckoning.
Economically, the second lockdown changes just about everything. The recovery that had been expected to continue although with varying levels of growth both regionally and by sector has now been blown out of the water.
The level of borrowing that Chancellor Rishi Sunak will need to undertake has again become indeterminate, the Bank of England is going to have to reconsider taking interest rates negative regardless of the fact that this will take it into unknown territory.
With the country going into limbo, Brexit talks continue. There are strong rumours emerging the EU has caved in on one of the UK's major demands over fishing rights. While this has so far been denied in Brussels if true it would be a major coup for the UK's negotiating team headed by Lord Frost.
Irrespective of what the final deal that now seems likely to be achieved contains, Brexit itself will be a significant factor in the ability of the UK's economy to grow its way out of the Covid crisis. The two together have the ability to provide uncertainty well into 2022. This means that Johnson will be close to halfway through his term as Prime Minister without having had any opportunity to put in place the plans outlined in last December's manifesto.
The pound continues to react to the new restrictions that will come into force on Thursday. It fell again yesterday versus the dollar to a low of 1.2854 before recovering to close at 1.2922.
Considering your next transfer? Log in to compare live quotes today.
Concerns grow that Trump will fight to the death
Trump or Biden? It is hard to say, but despite his ability to surprise, shock and occasionally repulse, the President still stands a chance of being re-elected.
The nature of the U.S. polling system means that more than a third of votes have already been cast and in a country that is so vast and diverse, it will come down to a handful of States to determine whether there will be a 46th President now or in four years' time.
Biden has been handed two huge opportunities in this election. It is hard to say yet whether he has taken full advantage.
The first was to simply remain silent and allow Trump to make his own errors. He proved himself to be very adept at doing nothing but as he emerged from the shadows around the time of the first Presidential Debate his policies began to be questioned.
While Trump appears to make policy almost on the hoof, the more considered approach of Biden has not been shown in the most beneficial light either.
The Administration's approach to the Coivid-19 Pandemic has handed Biden another opportunity but simply criticising Trump rather than laying out his own roadmap has not done Biden any favours either.
It is expected that should he win the election as well as both Congress and the Senate turning blue, that there will be a massive stimulus package put in place to support those affected by the virus. However, the U.S. is a country which, no matter its political affiliation, does not believe in the level of state support seen on other left of centre nations and this could be a factor in voting.
There is little doubt that the next forty-eight hours will contain drama and it is by no means certain that by tomorrow evening we will know who will be POTUS for the next four years.
The dollar confounded those (myself included) who saw it drifting back to the middle of its recent range yesterday. The dollar index rose to a high of 94.28 but fell back to close almost unchanged at 94.03. Technically, all bets are off, but there does appear to be good selling interest around the 94.20 level.
Huge jumps in infections to bring further lockdowns
With lockdowns in France and Germany now fully in place and Spain entering its second State of Emergency, Italian Prime Minister Giuseppe Conte was close to declaring a national curfew yesterday. This was the same tactic used in France, but it was quickly seen to be ineffective and led to the complete lockdown that is now in force.
Belgium is again seeing cases rise at an incredibly high rate. It is likely that they will also join the lockdown, closely followed by The Netherlands. While borders remain open for now, it seems to be only a matter of time before they close to try to arrest the spread.
The economic repercussions of a second total lockdown, even if it is piecemeal could be devastating and economists are already predicting a contraction of around 2.5% in the Eurozone economy in Q4.
The inability of the EU Commission or EU council to effect lockdowns across the entire region is likely to dilute the effect of individual lockdowns. Coordinated travel restrictions and bans are not yet in effect although German Chancellor Angela Merkel has already said that Germans won't be allowed to hold New Year's Parties.
This is a fairly oblique way of saying that Christmas is unlikely to be able to be celebrated in anything approaching the normal manner.
Data released yesterday showed that manufacturing output rose marginally in October, but that data has already been rendered out of date by the various lockdowns which are sure to see it fall back into contraction.
The euro was reactive to the dollar's relative strength yesterday. It fell to a low of 1.1622, closing at 1.1637. Rather perversely, this is the first piece of good news the ECB has seen in a while.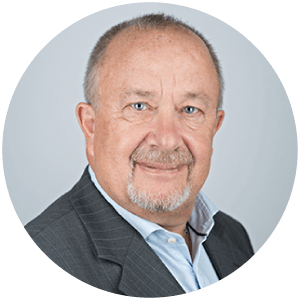 About Alan Hill
Alan has been involved in the FX market for more than 25 years and brings a wealth of experience to his content. His knowledge has been gained while trading through some of the most volatile periods of recent history. His commentary relies on an understanding of past events and how they will affect future market performance."