6 December 2021: Restrictions to hit travel sector hard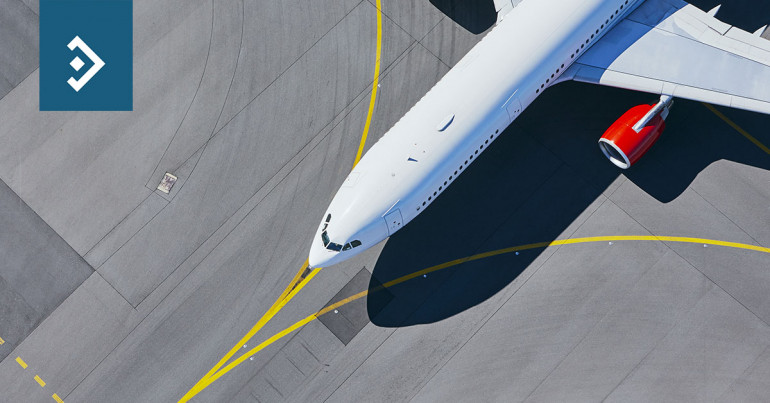 Restrictions to hit travel sector hard

Morning mid-market rates – The majors
6th December: Highlights
Two weeks before full extent of new variant is known
Weaker NFP shrugged off
Lagarde facing a challenge to get support extended
A test before flying could devastate nascent recovery
When the first two lockdowns were introduced, the Government was heavily criticized for dithering and not being decisive in its actions. As concerns grow that the Omicron variant could be more resistant to vaccines than anything that has come before, there are questions about whether the actions that have been taken so far have been driven by panic and fear rather than considered scientific reasons.
The country is still some way away from locking down, as has been seen in several European nations, and it will still be a few weeks before the true situation is known.
The travel sector had just been able to start to look forward to 2022 with some sense of optimism when the requirement for travellers to undertake a PCR test before returning to the UK and there are thousands of Christmas getaways that have already been cancelled.
The Bank of England's Monetary Policy Committee faces a far trickier task at its meeting next week than it had originally expected. According to the Bank's Chief Economist, the burden of proof rested with those who want to leave rates unchanged.
Huw Pill voted to leave rates unchanged at last month's meeting but was leaning towards a hike last week. Now that looks less likely. However, if the Omicron variant is proven to be similar in makeup to the Delta variant, there could easily be an intra-meeting hike agreed next week, although the bank is unlikely to confirm such a measure.
There are still fears that Article sixteen of the Northern Ireland Protocol will be triggered in the next couple of weeks as both sides remain some distance apart but at least they are still talking. Emmanuel Macron the French President accused the UK of wanting to make changes after the Brexit agreement had been signed, then promptly called for changes to the arrangements regarding access to fishing grounds. The longer it goes on, the clearer it becomes that the agreement was rushed through to fit with both sides' timetables, without being anything close to properly thought through.
The shortages seen in staffing across several sectors of the UK economy is testament to that.
Last week, the pound was pressured by the economic fallout from the actions the Government is being forced into taking. It fell to a low of 1.3194 versus the dollar and close at 1.3239
Considering your next transfer? Log in to compare live quotes today.
Fed Official shrugs off data
James Bullard, the President of the St. Louis Fed. was in bullish mood following the release of the November employment report on Friday. He commented that any reduction in the size of the Fed's balance sheet is off the table for now. That means that while the pace of reduction in asset purchases may be accelerated, it doesn't necessarily mean that the Fed will want to start to sell its holdings before rate hikes begin or even wait until new purchases have been wound down completely.
Bullard still sees two rate hikes in 2023 and although the start to the year may be sluggish, he sees a significant rise in productivity towards the end of Q1. He was also sufficiently confident to predict that Friday's headline NFP data for November will be revised upwards at when the December data is released. 210k new jobs were created in November, well below the markets' prediction of 550k and also well below October's marginally revised figure of 546k.
The Fed is likely to become more agile in 2022 but will remain in a reactive mode as it tries to contain rising inflation while still promoting growth.
Jerome Powell is expected to take advantage of the confirmation of his second term to be more outspoken on policy while the new Vice Chairman, Lael Brainard will tackle what is seen by Congress as a lack of oversight.
Certain members of Congress still believe that Powell is a Republican cuckoo in the nest since he was originally appointed by the previous President.
The dollar index is struggling to continue its recent rise as it becomes overbought, and this precludes fresh buyers from pushing it much higher.
There appears to be good selling interest for now around the 96.50 level, and last week it reached a high of 96.63 but fell back to close at 96.14, just a few pips lower than the previous week's close.
Fresh support is hard to justify
In an interview over the weekend, ECB President Christine Lagarde described rising inflation in the Eurozone as being a hump. She commented that just as with any hump, there is an incline then a decline. She expects inflation to begin its decline early in the New Year. Lagarde went on to say that the Central Bank's models considered the possibility of further lockdowns, although she stopped short of saying that what is happening in the region provides her with more ammunition with which to defend her call to continue to favour growth over inflation.
The acceleration in factory output that was seen last month is unlikely to become a trend and despite a glimpse of an improvement in bottlenecks, the rise in producer prices reflects concerns over the availability of labour as well as shortages of raw materials and spare parts.
The availability of microchips remains a concern and this is slowing production in the vehicle sector, particularly in France. According to data released last week, price pressures are continuing to increase. That will make calls for the current support package to be replaced with more support more difficult to sell.
It is still unclear just how long the current lockdowns being seen in several countries will last and there are moves, that have already begun in Germany, to differentiate between the vaccinated and unvaccinated.
The level of vaccination across the Entire EU has been heralded as a success by the EU Commission, but in some States, it remains far lower than in other countries.
The WHO has commented that it sees vaccination and not isolation and the best method of countering the spread of the new variant.
The euro remains under pressure, with a test of the 1.10 level seemingly a certainty. However, last week it managed to rally to a high of 1.1382 but fell back to close at 1.1309. It seems there is strong support around the 1.1250 level that may be tough to break.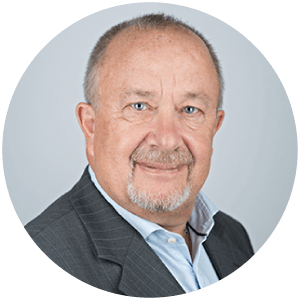 About Alan Hill
Alan has been involved in the FX market for more than 25 years and brings a wealth of experience to his content. His knowledge has been gained while trading through some of the most volatile periods of recent history. His commentary relies on an understanding of past events and how they will affect future market performance."