9 October 2020: Economy 10% below pre-Covid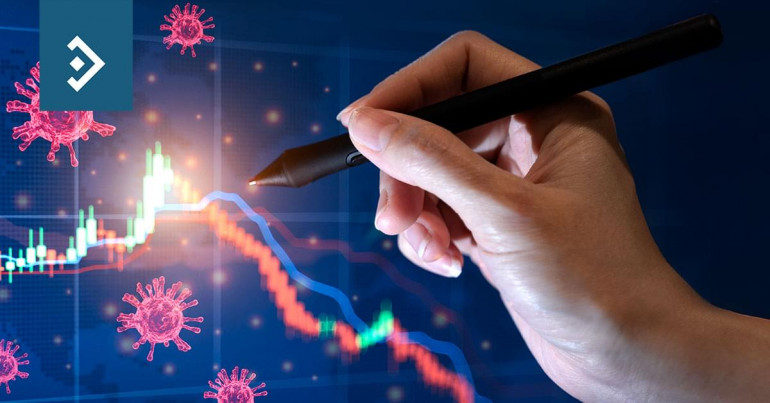 Economy 10% below pre-Covid

Morning mid-market rates – The majors
9th October: Highlights
Recovery on hold as second wave bites
Initial jobless claims static as continuing claims continue to fall
ECB finally notices euro strength
Sunak facing tough choices
Following Scotland's move to radically increase restrictions to deal with an increase in infections from Covid-19, England looks likely to follow its lead and introduce a three-tier system of restrictions next week.
The hospitality industry will be decimated by lockdown measures similar to those introduced by the devolved Scottish Assembly while new data suggests that high streets in England could see 75% of smaller family owned independent shops close.
A sector that was already suffering the consequences of a move to out of town malls and superstores could be dealt its final blow.
Rishi Sunak, the Chancellor is said to be considering a system of local furloughs that will coincide with any local lockdown. and its effect on workers.
The knock-on effect on the turnover of businesses that are nationwide will be considered a special case and will be dealt with accordingly. It is doubtful that any furlough scheme, likely to be an update on what has already been announced, will be anywhere near as generous as the original.
Sunak is also considering how to start to balance the books with any increase in indirect taxation a further blow to business.
With Brexit talks coming to a head, next week could be critical for the UK and its nascent recovery from the first phase of the Pandemic.
While the restrictions expected next week could slow the spread of the virus, they will be seen by many as a further step on the path to a complete lockdown should they fail.
The pound continues to struggle to make headway towards the 1.30 level. There is a slew of data being released today that could add to volatility. The monthly GDP data is expected to dip from 6.6% in July to 4.6% in August. This will add to the view that the recovery is now on hold. Industrial production will continue to improve but it is in the services sector that the effect of the rise in infections will be seen.
The pound rose to a high of 1.2970 but fell back to close at 1.2937. Since mid-September, Sterling has made six attempts to breach the 1.30 level and has now formed significant resistance at that level.
Considering your next transfer? Log in to compare live quotes today.
Pelosi hits back. Aviation Bill a stick to beat Republicans
The U.S. election is a continuing source of volatility for the dollar index.
This is only to be expected as a change in President but almost more significantly a change in the entire direction of policy is also on the cards.
It is hard to imagine what Trump will do if he loses in a few weeks' time but however he tries to cling to power it is likely to form an unedifying spectacle.
The President continues to play down the effect of the virus following his miraculous recovery. This plays into the psyche of his supporters who believe in freedom of choice in every aspect of their lives but is drawing criticism from his opponents for being a callous disregard for the victims of the disease.
The second debate which took place between the prospective Vice-Presidents lacked the dynamism of the Biden/Trump circus. The next one is scheduled for October 15th.
It is to be held virtually but Trump is refusing to attend, citing a fear that his microphone could be switched off. In what has been labelled a tit for that move, Biden has refused to put the remaining debates each back by a week. He has commented that such a move will mean nothing as far as restrictions are concerned.
House Speaker and Majority Leader Nancy Pelosi has hit back at big business in retaliation for the inability of the Administration to agree to a Pandemic Relief Package. She is refusing to table a Bill that will provide relief to the airline industry.
Following a strong backlash to his walking away from relief talks, Trump has reversed his decision and wants them to continue.
Following the release of the Fed minutes and various Regional Fed. President's comments, there is a degree of uncertainty surrounding future inflation policy, but it is fairly clear that interest rates will remain at their current level for a significant period.
The dollar index fell to a low of 93.49 yesterday, closing marginally higher at 93.58. Its ranges are narrowing but volatility remains at a relatively high level.
Rising euro is suddenly a concern for inflation
Inflation is becoming a major talking point for the ECB with several National Central Bank Heads voicing concerns about its current level but also the pace at which it could rise in the future.
Inflation has received a little more attention from ECB President Christine Lagarde but in a similar way to how she has dealt with the currency, it is seen, by her, as an effect rather than a cause of current policy.
That view is being questioned now and the relative strength of the single currency is now a topic for conversation.
Lagarde's predecessor, while strong on inflation, never refused an opportunity to talk the euro down. He understood the dynamics of the economy and while it is clear that greater emphasis should be placed on intra-EU trade, he was always willing to aid exporters.
Lagarde is finding the role of ECB President at least as much of a challenge as she had expected. The structural inadequacies of the Central Bank leave its ability to deal with crisis deficient and yet the EU Commission tries to see it as almost an independent entity, which it clearly isn't
Political expediency has marred the appointment of several Presidents with even Draghi's appointment more by luck than judgement.
It is possibly a cause for alarm that no German has yet been appointed, possibly due to the aforementioned expediency, but also may be due to an understanding that the region's most powerful member can do more to influence policy from the outside, where the real power resides.
Continued concerns now being voiced could see the euro top out around 1.1800/20, but for now, it remains in a range between 1.1780 and 1.1720. Yesterday it fell to a low of 1.1732 but recovered to end virtually unchanged at 1.1759.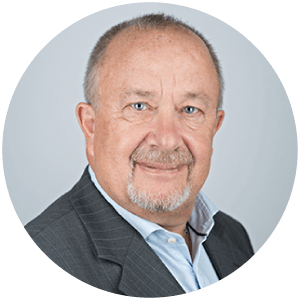 About Alan Hill
Alan has been involved in the FX market for more than 25 years and brings a wealth of experience to his content. His knowledge has been gained while trading through some of the most volatile periods of recent history. His commentary relies on an understanding of past events and how they will affect future market performance."