5 Lessons we can learn from Amazon's successes and failures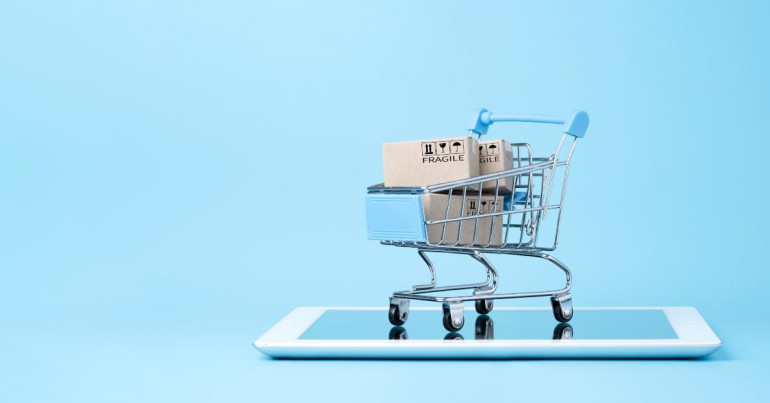 Amazon is one of the greatest success stories of the 21st century. From humble beginnings, the organisation has risen to dominate the global economy, rapidly changing how businesses operate and serve their customers.
Amazon's business model has overwhelmingly affected how multinational enterprises operate. Competitors have scrambled to copy them by adopting similar practices and operating principles.
How can businesses replicate Amazon's successes and learn from their failures?

How Amazon has set the trend
Amazon's rapid expansion has transformed customer expectations, influencing consumption trends and expectations. 'One-click buy' options and next-day deliveries have become a new norm. Competitors that do not offer similar services have fallen behind, prompting them to adopt similar procedures, technologies and practices in an attempt to replicate Amazon's success.
Those who wish to partner with Amazon must conform. Those that want to compete with Amazon must imitate. In 2012, Amazon began to overhaul its logistics operations, replacing human staff with automated robots. In response, investors began pouring money into robotics. Furthermore, Amazon's competitors began to buy out robotics companies to keep up. For example, e-commerce platform Shopify purchased robotics manufacturers 6 River Systems for $450 million. Walmart and Target, two of Amazon's largest competitors, have since hired top Amazon executives to lead their shipping strategies. Additionally, several small online retailers have followed suit.
These effects have rippled outwards, affecting even those unaffiliated with e-commerce and delivery. A cottage industry of former Amazon employees has now emerged, offering to train business leaders on how to implement Amazon-like practices in their businesses.
Below are a few lessons we can learn from Amazon's successes and failures:
1. Create a culture, not a business
Brand awareness is the first component of any robust marketing plan. A brand identity is more than a mission statement or a logo. It's what attracts customers or draws them away from competitors.
Your primary business goal may be to sell a service or product, but without first instilling confidence in your consumers, you're unlikely to succeed in the long term. An established culture, ethos and ideology will reflect in your business's performance. Do you prioritise customer service? Or, do you value speedy delivery of services more highly? Are you 'Agile' and willing to tackle projects no matter the risk? Or are you reliable and data-driven?
Establishing a robust modus operandi can help you navigate difficult situations, and if done right, will soon reflect in the improved performance of staff. As a result, you can easily create a recognisable pattern of service and product delivery that will set you apart from competitors.
Amazon's culture is notoriously fast-paced and cost-conscious. Many know the brand for being user-friendly and actively promoting user engagement with their services. For better or worse, their culture is not only prevalent in their interactions with customers but also with staff, senior executives and stakeholders.
2. Don't be afraid to experiment
Amazon has always promoted a culture of experimentation. They deploy changes quickly and measure results. Even if an initiative fails, Amazon knows that the effort can produce valuable metrics and lessons. Lost revenue is an undesirable result of innovation, but this too, can be managed with adequate planning.
Amazon tests, measures, corrects, and tests again. From complex elements like pricing, and checkout systems, to user experience and engagement, nothing escapes its watchful gaze.
The intent here is clear: Amazon only measures success based on quantifiable data, never on gut feeling or emotion. They rarely take notes from competitors' books but instead create new strategies that suit their business model.
3. Innovate in measured strides
Amazon wasn't the first e-commerce store, but since its inception, they have consistently delivered innovations, quickly followed by others.
Amazon is constantly looking for new avenues of monetisation and revenue. Their guiding principle appears to be "don't let someone else do what you can do yourself." Consequently, Amazon looks internally to solve its issues and rarely relies solely on third parties.
You don't have to be a multi-million dollar corporation to innovate. You have to put yourself in your customer's shoes and deduce what they want from a product or service.
Test small, don't invest thousands in expensive contractors and consultants; send out an email survey, incentivise your customers to leave reviews with discount coupons, reach out to customers via social media and ask for feedback. If the information you gather is valuable, only then should you invest more heavily into the project.
4. Don't force automation into human affairs
Automation is the future, but due to the complexity of machine learning, algorithms and software, computers can only ever do what they are told to do and mistakes are made. Sometimes, you just can't replace human's intervention.
Amazon first learned this in 2015, when it used machine learning to develop an automated vetting system by observing patterns in resumes submitted to the company. Because men submitted the most applications – reflecting a predominantly male demographic of engineers in the tech industry – Amazon's system then taught itself that male candidates were preferable. Programmers inadvertently created an algorithm that discriminate against women.
While machine learning is making inroads into HR, it will still be some time before it becomes practical.
5. Accept failure and learn from it
As mentioned, Amazon eagerly seeks out new methods of monetising consumers. However, Amazon is no exception to failure, and the years have seen many products flop and burn. One of its most notable failures was the 'Fire Phone', which they unsuccessfully tried to sell for just $0.99. Likewise, 'Dash Buttons' – small devices which allowed customers to order household products with the press of a button – were similarly scrapped shortly after their introduction.
Their efforts to diversify are far from random, however. Amazon's successful attempts to garner new customers far outweigh their failures. For example, Amazon Prime, Amazon Fresh, Amazon Kindle and Amazon Web Services are just some of the products many use regularly. All started as experiments that eventually found their niche.
Business owners need to accept that failure is inevitable. In addition, take note  of Amazon's ability to expand intelligently and bounce back from defeat.

How to improve profitability through FX management
Any enterprise with ambitions to become a global marketplace seller must inevitably contend with the risk of international monetary transfers.
Currency markets are unpredictable and currency fluctuations can squeeze out the profit margins of smaller businesses, eliminating their ability to compete on a global scale. Similarly, volatility, inflation, and hidden bank fees can threaten the long-term profitability of larger enterprises.
A strong management of FX exposure should almost be among the foremost concerns of any organisation that deals extensively in foreign currency. Whether receiving payment, purchasing supplies or paying staff, our online payments platform can help facilitate the reliable transfer of foreign funds and secure your bottom line.
Sign up today for a consultation with our FX specialists and learn how we can provide a cheaper alternative to bank transfers.
Matthew Swaile
Copywriter