How to Save Money as a Marketplace Seller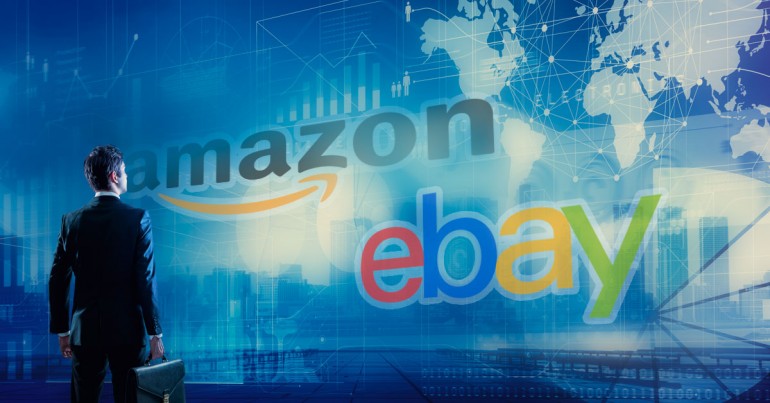 Marketplace Platforms & Sellers
Amazon and eBay are dominant e-commerce platforms, and between them they have created a marketplace of goods that covers the entire surface of the globe. Using these platforms to purchase goods and services is convenient, fun, and inexpensive, but they also make selling easy. Users can sign up for the role of merchant to sell their items to the enormous audience drawn to either of these platforms. Part of the high accessibility that Amazon and eBay enjoy is thanks to their ratings and review system, which makes it easy to understand which sellers give the best service and for them to display their status.
eBay Power Sellers are those who sell a high volume of products through the site and receive excellent ratings from their customers. Amazon has a similar program that frequent sellers can use to streamline their operations and gain notoriety on the site. It's called Fulfillment by Amazon, or FBA. If you run an Amazon FBA business, then you can send your products to any Amazon fulfillment center around the world, in any amount, and allow them to handle storage and shipping to your own customers.

The Benefits of Being an FBA Seller
There are several noteworthy benefits of being an FBA seller, the biggest of which is the reduced overhead and input required to fulfill everything yourself. eBay doesn't have the same type of program, though it does offer 'eBay Valet' where you can partner with the biggest sellers to reduce shipping costs. While it pales in comparison to FBA, which enables sellers to provide their products to Prime members and obtain Super Saver shipping status, there are other corners that sellers can cut to pad the bottom line.
As eCommerce marketplaces, both eBay and Amazon must take fees for providing their services. Commissions are taken for allowing you to sell through their website, use FBA (if applicable), process payments, and more. However, one must understand that their newfound global reach has a catch. While it requires little effort to expand your market to the UK and EU from the United States, for example, it also brings the exchange rate into the equation. Customers paying in pounds or euros mean that Amazon's payment processor must convert and then send the money to your home account, thereby shaving a not-insignificant percentage off the top.

Foreign Exchange Rates for Marketplace Sellers
Foreign exchange complexities can arise both on paying overseas suppliers and repatriating foreign profits. Typically, power eTailers will be buying from suppliers abroad, e.g. China and will need to make an international business transfer. Using a reputable non-bank foreign exchange broker or marketplace like CurrencyTransfer.com will ensure lightening speed settlement, more favourable exchange rates, control over the timing of your transfer and service from a team of dedicated personnel
So you've made sales online and ready to bring money home! What next? Some FBA businesses choose to open a local currency bank account in the territory where their customers are. However, this is notoriously difficult to do and comes with a myriad of difficulty (not to mention paperwork). At this point, instead of using Amazon's very lofy exchange rates, which you cannot control, or an online bank and accepting transfer fees of 2-5% or more, you can employ a service like currencytransfer.com for performing international currency transfers inexpensively and repatriating foreign profits. CurrencyTransfer.com provides a foreign exchange marketplace, and saves marketplace sellers money on transfer fees, backed up by your own dedicated relationship manager. Coming soon on the marketplace is the ability to collect foreign profits using Virtual IBAN's and currency collection accounts, providing a borderless bank alternative.
Another tip for saving money, especially on fulfillment by Amazon fees, are to fold the cost of your fees into the price of your items. FBA fees are fixed for identical items, so if you see another seller with price lower than your fee, you know he or she is losing money. However, you can try to get Amazon to reduce your fees by decreasing the dimensions of your packaging. Another excellent tip to optimize profits is to make a reorder point spreadsheet.
To make the spreadsheet, export your FBA inventory and purchase data from Amazon. With a little Microsoft Excel magic, you can determine your average daily order volume by SKU, and then knowing the shipping and lead times to your fulfillment center, you can determine when you'll need to reorder and reship goods to FBA before your inventory runs out. This maximizes your store uptime and ensures that you can always satisfy customer demand.
As a marketplace seller, you've got enough things to worry about, from inventory to shipments and customer service. Currencytransfer.com aims to take one more thing off your plate by offering not only the best rates on foreign currency exchange and transfers but also all the tools you will need to frictionlessly run a global business.