The rise of B2B marketplaces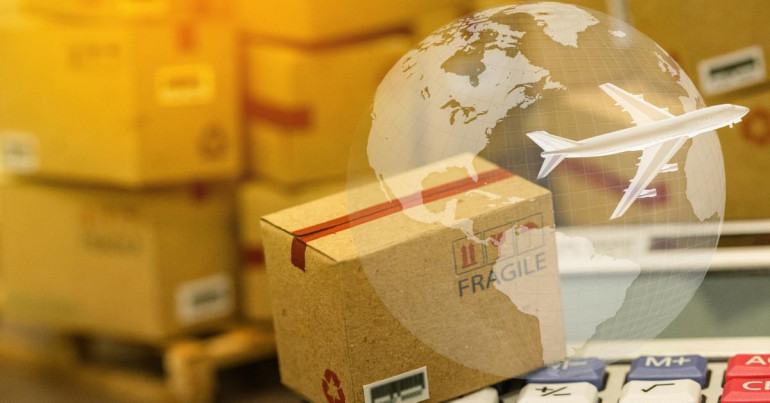 We're all already familiar with B2C (Business-to-Consumer) marketplace sellers: Amazon, eBay and Etsy are among the most popular, to name just a few.
These platforms provide an online market through which retailers provide goods or services, connecting buyers with sellers. B2B platforms charge either a flat monthly rate to open a retail account, or a small percentage of each sale made and are a highly desirable sales channel used to reach new customers.
B2B (Business-to-Business) marketplaces also benefit businesses as buyers, not just as sellers. Large manufacturers, producers and wholesalers use them to buy real estate, logistics services, construction materials, labour and anything else a large corporation may need.
In this article, we're going through the different types of B2B marketplaces, their benefits for buyers and some examples of the fastest growing businesses in the industry.

Types of B2B marketplaces
B2B marketplaces operate slightly differently from their B2C counterparts.
Even relatively simple purchases such as office supplies must account for logistics, and include more paperwork than anything offered on B2C marketplaces.
The complex nature of B2B offerings results in a more specialised array of platforms. Some examples of the different B2B e-commerce sites your business may use include:
Product-focused marketplaces
These platforms focus on the sale of commodities in bulk as well as general services. This may include office supplies, safety equipment, maintenance specialists or software.
There are a number of names in this space you may recognise, such as Amazon and Alibaba. Both operate B2B platforms which connect wholesalers with an international client base.
Businesses use these services for the same reason as B2C users. They're a good way to compare offerings and can help automate the procurement process: offices can ensure they never run out of pens or printer ink with a subscription service.
Importantly, B2B marketplaces offer highly competitive shipping rates using their own pre-existing logistics channels, an important factor when buying thousands of kilograms of goods.
Time-and-materials marketplaces
Time-and-materials B2B marketplaces sell temporary labour, specialist consultancy, and other services used in external workforce management. Think of them as e-commerce sites where you can buy information rather than physical goods. Examples include SAP Fieldglass and SAP Concur.
Businesses can purchase contracts and labour from these sites to help improve their business practices, hire contingent staff, manage their workforce or improve their infrastructure.
'Time and materials' refers to the billing type of contracts in which there is no fixed price. Instead, providers charge for any work hours and other expenses incurred during project delivery.
Scope-of-work marketplaces
Scope-of-work B2B marketplaces also provide services, but these services are purchased for a fixed time and at a fixed cost.
These platforms sell various things such as utilities, telecoms infrastructure, insurance, and rental properties. They may also sell consultancy services, but on a much smaller scope. Some examples include Globality, a digital service-sourcing platform, and  Field Engineer (FE) which offers specialist telecommunications jobs.
Corporate-spinoff marketplaces
This type of marketplaces evolved from simple captive platforms, previously used by organisations to manage internal supply networks. Some have since grown to serve multiple subsidiaries, whereas others have been made available to the public.
They may fall into any of the previous categories of B2B marketplace or may be a blend of all three. They don't typically aim to compete with larger brands but rather tailor what they offer to better suit existing users. For example, InnoCentive spun off from Eli Lilly.
How B2B marketplaces became the fastest growing channel in B2B e-commerce
By simplifying vendor discovery and streamlining manual processes, B2B marketplaces are improving B2B e-commerce for both suppliers and buyers.
As the global economy exposes businesses to greater competition, they must use every advantage at their disposal to remain competitive and profitable. B2B marketplace operators are well aware of the advantages they bring, and so strive to improve their services at every opportunity.
Here are just a few reasons why B2B marketplaces have rapidly grown in popularity:
Decision-makers are getting younger and are tech natives
Decision-making roles in large businesses are increasingly occupied by a younger generation of workers.
Studies estimate that millennials may make up as much as 75% of the workforce by 2025. Furthermore, tech-savvy millennials already make 73% of major B2B buying decisions. These are the minds driving a digital approach to B2B e-commerce.
Younger B2B decision-makers are accustomed to the use of on-demand, easy-to-use consumer platforms. They want their B2B buying experience to mimic a consumer-like approach that minimises complexity and can be tailored to individual needs.
B2B marketplaces improve buying process
Every B2B purchase involves several decision-makers, each with information and arguments they must present to the group.
The accessible, customizable nature of online marketplaces makes it easier to compare information, discuss needs, and find a commonly agreed-upon purchase.
B2B marketplaces also help monitor business spending. By taking advantage of built-in monitoring tools, buyers can track their spending and estimate the cost of future purchases. This oversight helps businesses optimise their purchasing process and reduce associated costs.
The global health crisis forced a move away from traditional buying platforms
The lockdown and social distancing measures caused by COVID-19 hugely increased sales on all e-commerce platforms. Just as B2C customers turned to e-commerce to maintain their lifestyles, B2B customers turned to e-commerce to maintain their operations.
B2B marketplaces helped mitigate many of the supply chain issues caused by the pandemic. They gave businesses the means to quickly find new vendors and replace those made inaccessible by global logistics problems.
The ease-of-use and advanced analytical tools offered by B2B marketplaces help greatly reduce the difficulty in finding new global trading opportunities.
B2B marketplaces offer tools and services to aid buyers' decision-making. They give them all the tools they need to compare offers, assess contracts, and conclude a purchase in a single place, wherever they are in the world.
Famous B2C marketplaces expanding to B2B
eBay
eBay Business Supply is already a well established  B2C platform. While not a new contender in the B2B space, eBay Business was one of the earliest expansions of a B2C marketplace into B2B transactions.
The platform has many categories of physical goods. Buyers can be as specific in their product search as needed. Listings offer everything from dental equipment to hydraulic pumps making it a great full-service platform.
eBay remains one of the only B2B platforms that sell refurbished goods. They are a trusted platform and offer policies that protect both buyers and sellers to maintain the integrity of their operations.
Amazon
Amazon has cleverly used its existing logistics and shipping infrastructure to make a quick headway into the B2B market. It is particularly popular in the US market where 1 in 3 B2B transactions occur on Amazon's platform.
Although Alibaba stays the biggest B2B retailer in 2022, Amazon Business could threaten to dominate the market in the next few years.
Years of success in the B2C market has taught Amazon a few tricks which it was eager to apply to its B2B platform. Amazon Business is an easy choice for organisations. Familiarity with Amazon's B2C services can help new users quickly navigate the platform, while personalisation tools, powered by machine learning, makes purchasing faster.
'Up-and-coming' B2B marketplaces
 eWorldTrade
eWorldTrade is a general merchandise retailer headquartered in the US. Founded in 2006, it offers services in nearly 195 countries, and across 10,000 niche markets.
eWorldTrade has capitalised on the prominent use of smartphones to conduct business trade. They have designed an excellent app that is leaps ahead of their competitor's mobile platforms, offering just the right amount of features without any bloat that might slow down or frustrate users.
Customers are equally impressed by their apparent drive to create a transparent and open trading ecosystem.
Agri Marketplace
Agri Marketplace's vision is to become the largest agricultural Fairtrade platform that brings together farmers and industrial buyers. It provides online payment, multiple check options and end-to-end logistic services without the need for a broker.
They are a trusted and user-friendly marketplace that has helped create new opportunities for both farmers and manufacturers. They currently focus on the procurement of grains, nuts, coffees and olive oils.

Why you should use CurrencyTransfer to facilitate your international payments
If you trade with international partners, you need to make sure payments are delivered promptly so as to avoid unnecessary delays in the purchasing process.
CurrencyTransfer works with marketplace sellers from all over the globe to quickly and safely exchange currency.
Better-than-bank exchange rates, full transparency and no hidden fees are only a few benefits you will get by opening an account with us. You will also get a dedicated relationship manager to help you with your money transfers.
Matthew Swaile
Copywriter