Will money transfer over the weekend?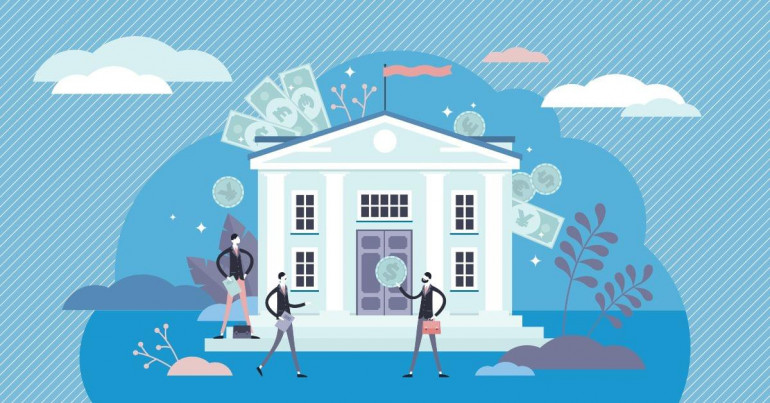 Whether money will transfer over the weekend depends on what method you are using to transfer and where you are sending it. If you are using online banking, and sending money to someone else who is also using online banking, then it is likely that your bank transfer will go through instantly, at any time.
In the UK, banks are open from Monday to Friday, and historically this would mean any bank activity would halt over the weekend. But with the rise of online banking and technological advancements in banking processes, most bank transfers happen immediately, and will be 24/7.
Now, almost all regular domestic bank transfers in the UK will happen instantaneously thanks to the Faster Payments Service. With the advance of online banking and Faster Payments meaning that payments will happen within seconds, the concept of banks being closed at the weekends and bank holidays, and payments not being instant, is becoming increasingly redundant.
However, this still depends on what type of transfer you are attempting to make, where you are sending it to and from, and with which method you are using.

How did transfers work before online banking?
Those who don't use online banking might use methods that everybody had to use a few years ago.
This would have been either:
Going in-branch to request a bank transfer
Writing a cheque and delivering it to the bank
Calling the bank and requesting a transfer
Transferring via cash
Requesting the transfer in the bank this way or writing a cheque would take at least 3 working days to process. This would mean that if you requested on a Friday, your transfer would not take effect until at least the following Wednesday.
Cash was also used more commonly, so withdrawing and depositing cash via the bank was more frequent, as making transfers directly in cash is not very secure, and difficult if you are transferring large amounts.
Now, most daily transactions and salaries are paid via a bank transfer, meaning that instantaneous transfers are becoming more expected.
What is Faster Payments?
The process of delivering or sending a cheque, while secure and functional, would take a lot of time and effort. It uses the BACS (Bankers' Automated Clearing System), which has been used in the UK since its inception in 1968, and takes at least three working days to process a bank transfer from start to finish.
There is also the CHAPS (Clearing House Automated Payment System) which is often used for very large transactions, as the funds need to be cleared the same working day, and the transaction happens in real time. You must make a transfer before 3pm in order to expect a same-day transfer.
The Faster Payments System (FPS), which was introduced in 2008, means that money is transferred almost instantly. There is a limit of £1,000,000 so any transfers above that will require a CHAPS transfer.
Since 2008, almost all high street banks in the UK, as well as some new banks, have moved over to Faster Payments to use for your everyday transactions, such as:
Barclays
Citi
The Co-Operative Bank
HSBC
JP Morgan
Lloyds Bank
Metro Bank
Monzo
Nationwide
NatWest
Revolut
Santander
Starling Bank
Tesco Bank
If you are with any of these banks, and make an online bank transfer to someone also with any of these banks, then your bank transfer will happen immediately.
Will money transfer on a bank holiday?
A Faster Payments transfer will happen at any time and on any day, so it will go through on a bank holiday with no problem.
Physical banks will be shut on a bank holiday, so you won't be able to make the transfer in person. All bank transfers not under Faster Payments will not be processed, nor will international bank transfers. A bank holiday counts as a weekend, so your transfer will follow the same rules.

Will international bank transfers work over the weekend?
This process is a little more complicated if you are making an international transfer. Banks unfortunately cannot process international bank transfers on weekends or bank holidays as they need to go through an ACH first.
An ACH stands for an Automatic Clearing House, and is where your transfer is checked for fraud. This must be done by a human, and AI does not yet have the capability to detect fraud more effectively than a person. As ACH staff do not work on a weekend, this means that your transfer will have to wait until then.
As it's international, it will also have to abide by the holidays and weekends of the recipient's country, not just in the sender's country. For example, in the UAE, their weekend falls on Friday and Saturday, so your transfer will not only be delayed in the UK, but in the UAE too.
Each country will also have its own checks regarding fraud, which will add further delays to your transfer. Time zones are also another thing that you will need to consider. A payment sent from the UK to the UAE will need to take into account that the UAE is three hours ahead – if you send a bank transfer through in the late afternoon, their banks may have already closed by that point, and will not be processed until the next day.
How long will it take?
International bank transfers, and regular bank transfers, all work on this one-way system that goes through a varying number of processes, so it is difficult to know how long it will take (usually between 1 and 5 working days but it can vary). This is why cancelling international bank transfers is impossible in most scenarios.
For major currencies, international transfers can take as little as a few hours with a same-day wire transfer.
If you are transferring money internationally during the weekend, it will not be processed until the next working day.
Caleb Hinton
Caleb is a writer specialising in financial copy. He has a background in copywriting, banking, digital wallets, and SEO – and enjoys writing in his spare time too, as well as language learning, chess and investing.