Golden visa & immigrant investor programs: residency by investment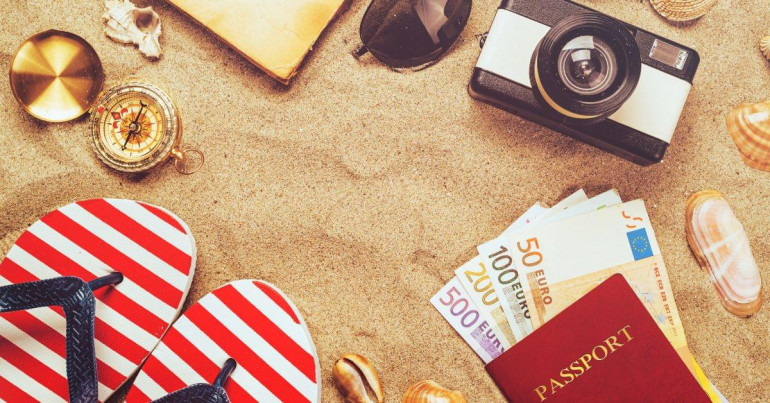 Golden visas and immigrant investor programs have grown massively in popularity over the past 15 years, with numerous countries offering different ways to gain residency through investing. However, with Portugal making headlines for its intention to end its policy, we explore the current state of play: which countries still have them on offer, how they actually work and what they cost.

What is the difference between a golden visa and an immigrant investor program?
Essentially, both are programs that offer some form of residency or citizenship based on some form of investment. Many allow this investment to happen through buying property abroad – merely purchasing a home of above a certain value – and these are often colloquially referred to as 'golden visas'. Others require some form of investment into local companies or hiring of local workers and are commonly termed as immigrant investor programs.
In general, the result of successful application is one of the following:
Residency by investment: Most programs will provide a renewable residency visa for up to approximately five years, after which you are usually eligible to apply for citizenship. Often the residency requirement per year is much shorter than on a conventional visa.
Citizenship by investment: Some programs instead move directly to citizenship, after which you enjoy the same rights as any other national of that country.
Another key benefit of either scheme is when being a resident or citizen of that country allows you easier travel in other jurisdictions. For example, if you become a resident of Portugal – and we'll discuss this program and alternatives below – then you have visa-free access throughout the Schengen Zone. It's often a much simpler way to move abroad than to go through obtaining work sponsorship or income-based visas.
Portugal's golden visa is being shut down
The Portuguese government has announced that it will introduce legislation to end its golden visa program, amid a backdrop of soaring house prices. Technically, it is still possible to apply for a golden visa and will be until the legislation is passed, but with only a month remaining, there likely would not be enough processing time.
This golden visa has proven to be one of the most popular. Its low entry bar of investing just €280,000 in real estate and requirement to spend just seven days a year in the country made it an easy way to access European Union residency and ultimately citizenship.
It's certainly far from the end of the road for golden visas, however, with multiple strong options within Europe and outside. Let's have a look at some of the best ones on offer.
What are the top golden visa and immigrant investor programs in 2023?
Malta's permanent residence program
This is a mixed real estate and 'other investment' program, giving permanent residency in Malta and visa-free access to the Schengen Zone – extremely valuable for non-European citizens, including the UK post-Brexit.
To qualify, applicants should have assets of €500,000 and invest €350,000 in property (or €300,000 in some rural areas). They should also contribute €28,000 to the Maltese economy, such as by investing in companies.
Alternatively, they can rent a property for €12,000 a year and contribute €58,000 to the economy.
Either way, you must also make a charitable donation of €2,000. There is also a relatively sizable payment to the government of €40,000.
Spain's residence by investment program
Another popular program comes to us from Spain, which offers a number of options to would-be residents. You should do one of the following:
Purchase real estate to the value of at least €500,000
Create a business project in Spain that the government deems of 'general interest'
Hold €1,000,000 in shares or stocks with Spanish institutions
Invest €2,000,000 in Spanish government bonds
This leads to a renewable residency permit – indefinitely maintainable as long as you keep your investment in Spain – and applies to your spouse and direct descendants.
The path to citizenship in Spain is long, so you can only apply after ten years instead of the usual five, but as a permanent resident under this golden visa you will enjoy the right of abode without needing to spend any minimum time in the country.
Singapore's global investor program
One of Asia's most vibrant business cities, Singapore aims to attract wealthy entrepreneurs with its fast-track GIP program. The program offers sought-after permanent residency of the city state upon acceptance. This can be converted into citizenship after just two years, but it's often a more popular option to keep permanent residency instead, as Singapore doesn't permit multiple citizenships.
To qualify for the visa, you need to invest SG$2,500,000 in either a new business entity (or expansion of an existing one), or into an approved fund that invests in the country's businesses itself. You can also set up a single family office with assets of SG$2,000,000 under management.
Grenada's citizenship by investment program
The sunny Caribbean nation of Grenada offers a very affordable route to citizenship for not only the applicant but also their spouse, parents, grandparents and children under 30.
To apply, you need to invest US$220,000 in a government-approved real estate project and pay a fee of US$50,000. Alternatively, you can directly donate £125,000 to the National Transformation Fund as a single total payment.
Once you hold Grenadian citizenship, not only do you have full rights to life in Grenada, but it's also the only Caribbean country which has an E-2 investor treaty with the United States, meaning you can apply for a non-immigrant visa to the USA using your Grenadian passport.

Your path to international mobility
For many people, a golden visa is an invaluable door-opener, allowing them to live in their chosen country without years of bureaucracy and hassle or to gain visa-free access to key parts of the world for work or travel.
Either way, the bar to entry is of course financial, which means that your budget is at the mercy of the volatile currency markets – unless you take simple steps to protect it. While €500,000, for example, is constantly changing value in USD or GBP, you can simply lock in a set exchange rate for a chosen period. To find out how this works, read our run-down of forward contracts.
Plus, don't forget to keep up to date with our expat life articles for useful tips, like how British expats can ease culture shock.