Daily Market Brief 1 Mar 2017
Brexit Worries Drive Sterling Lower
Morning mid-market rates – The majors
March 1st: Highlights
Article 50 Trigger Approaches
Issues of Scots referendum return
Trump remains the "Jaw Jaw" President
New month same drivers

Yesterday, Sterling fell to a low of 1.2384 at the London open, its lowest level 2-weeks, as investors reacted to the doubts that continue to pervade the market regarding Brexit and all that will entail for the U.K. The pound recovered slightly through the day to close virtually unchanged, down just 0.1% overall at 1.2425.
There is a sense that traders are waiting to be led by events, but right now it is uncertainty that is keeping sterling "bumping along the bottom". Reaction to the actual announcement of the date for the official start of negotiations to leave the EU will test the resolve of a market that has grown used to Brexit now, but that abstract image is about to become reality. The Government has promised transparency during negotiations but there will always be rumor and it is going to be a long process (at least two years) so despite narrow ranges driven by ample liquidity, volatility is likely to continue for some time to come.
Sterling also fell slightly against a Euro that is also suffering from uncertainty. The pound was down 0.4% at 0.8445. U.K. importers are seen having interest to buy the single currency at around 0.8380 and that level should provide support.
Scottish First Minister, Nicola Sturgeon, re-ignited the flames of Scottish independence yesterday saying that how Brexit was handled would determine Scottish desire for a second referendum. This is an unwanted, yet slightly trivial annoyance, for the Government since it is almost impossible to conceive that given that the first referendum was considered to be a "once in a generation" opportunity, for a second such opportunity to come along so quickly smacks of political opportunism.
Following her appointment as Deputy Governor of the Bank of England, Charlotte Hogg revealed her intentions yesterday. When asked about how she viewed the outlook for inflation over the next two years she commented that she felt that a reactionary stance may not be what is required despite the various "storm clouds on the horizon". She said she had no issue standing up to BoE Governor Mark Carney if she did not agree with him. A proper comment from a Central Banker! FOMC members please take note!
Considering your next transfer? Log in to compare live quotes today.
Trump reveals immigration and tax policies… just about

The dollar fell against a basket of its trading partners currencies yesterday as President Trump, yet again, managed to say plenty and reveal little regarding his policy actions. There will come a time in the not so distant future when "I plan to" will have to be replaced by "I have put in place" or "we have started". The dollar index slipped by 0.2% to 101.45.
Trump opened the door to a broad overhaul of the U.S. immigration system and vowed to pursue massive tax relief for the middle class but stopped short of giving any details. When commentators find the colour of his tie more interesting than his speech, you know you have heard it all before! There was no mention of the size and the schedule of his tax cuts and spending. He just repeated what he had said before.
The dollar would have come under even greater pressure but the disappointment over Trump's speech was offset by a clear effort by a number of Fed. officials to provide clarity over monetary policy and the likelihood of a rate hike at the next FOMC meeting. Interest rate markets are now pricing in a 70% chance of a hike on March 16th, up from below 30% a week ago.
Elsewhere, Chinese economic activity grew at a faster rate than had been expected in February. The Australian dollar, the markets proxy for Chinese news and data, was up 0.2% at 0.7666 vs. the dollar. A better than expected GDP number failed to light a fire under the currency where historically low interest rates are deterring investors from the equity markets.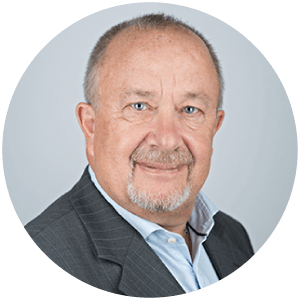 About Alan Hill
Alan has been involved in the FX market for more than 25 years and brings a wealth of experience to his content. His knowledge has been gained while trading through some of the most volatile periods of recent history. His commentary relies on an understanding of past events and how they will affect future market performance."