Daily Market Brief – 2 February 2016
PMI data helps drive Sterling higher
Quote of the day: "If the plan doesn't work then change the plan, not the goal"
February 2nd: Highlights
Interest rate decision in Australia – rates on hold
Unemployment data from Germany
Eurozone unemployment
UK Construction PMI
Employment data from New Zealand
Sterling strengthened through the day yesterday, from the open (1.4250) to the close (1.4425). This good run of form was largely accounted to the UK PMI manufacturing data, which came in at 52.3 (Vs. 51.7), showing expansion in the sector and was helped along in the afternoon session by a weaker like-for-like comparison when the US PMI slipped to 52.4 (from 52.7).
Looking at the day ahead, the only UK data due is construction PMI, where a good reading to help extend Cable's rally. Usually there is a follow through from manufacturing to construction, so there is a greater downside risk to a disappointing reading, which would surprise more than positive data.
Focus will remain on the BoE meeting on Thursday this week. Expectation is that some selling pressures may grow for Sterling, linked to the lower inflation outlook and the expected confirmation of 'lower for longer' interest rate outlook.
Considering your next transfer? Log in to compare live quotes today.
Yesterday, we saw strong Spanish PMI data, confirming Spain's economy has expanded at the fastest rate since May 2015. Reaction was limited as the market waited for ECB President Draghi to take the stage in the afternoon. His speech was focused on the EU, confirming that he believed tat a solution would be found to 'anchor the UK firmly in the EU', but he also mentioned that inflation dynamics were weaker than expected in December.
There is not much on the calendar today, but unemployment date is expected from Germany this morning and this will be followed by the wider Eurozone figure.
Market sentiment has been given another knock, with oil seeing growing selling pressure once again. Speculation surrounding a production agreement between OPEC and Russia had supported Oil and contributed to the recent rally, but hopes surrounding this deal have since faded and the oil price has pulled back accordingly, fuelled further by poor PMI data from China. So, we return to the merry-go-round of risk off benefitting the safe haven JPY and hurting the commodity currencies. Asian markets followed the trend (Nikkei down 0.6%) and European markets start the day lower too.
Naturally, this safe-haven logic could bring a bit more direction to the choppy currency conditions we've seen of late. Support for EUR and JPY comes with pressure added to the commodity currencies (AUD, NZD, CAD, ZAR) and while the Reserve Bank of Australia kept rates at 2% overnight, as widely expected, their statement referenced the need for policy to remain accommodative due to the impact that low commodity prices has on the economy.
Late this evening, New Zealand release their employment data, but expectation is for the currency to be driven more by the risk on/risk off movements.
Morning mid-market rates – The majors
85% savings. Job Done. So, what is the secret sauce of the CurrencyTransfer.com marketplace?

CNBC described us as 'disrupting global money transfer'. Finally, you kiss goodbye to hidden fees.
How are we innovating?
Well, we are not an expensive bank costing you up to £1,500 on every £50,000 trade. Neither do you ever need to ring around multiple brokers and speak to sales guys. Pretty inaccurate way of shopping around. We help you maximise the value of each transfer. Quite simply, you are in control. Foreign exchange companies compete in a LIVE marketplace to win your business.
You win!
Got a question? We'd be delighted to help!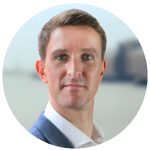 Paul Plewman
Director of Sales & Operations
t: +44 (0) 20 7096 1036
e: paul@currencytransfer.com