Daily Market Brief – 3rd September 2015
CurrencyTransfer Morning Update
Quote of the day: "A satisfied customer is the best business strategy of all"
September 3rd: Highlights
Sterling recovers against Dollar
China's tightens forex and stock trading rules
AUD/USD drops near 6 year lows
Israel stocks higher
Sterling Comment
Yesterday saw GBP/USD hit a two and a half month low, although it did make a recovery throughout the afternoon session to close in a stronger position. GBP/USD is currently moving in the region of 1.5263.
We're expecting another busy day for the Sterling Euro pair as French unemployment figures will be released, with last month's figure coming in at a high 10.3%. At the moment, GBP/EUR exchange rates are trading around 1.3591.

China Crisis
China's central bank has announced more stringent rules on trading stock index futures and foreign exchange. Documents seen by Reuters show the PBOC said that its planned foreign exchange purchase reserves (to start in October) will include all derivative products. Reserve ratios would be set at twenty percent of the nominal value of forwards and swap contracts and fiftypercent of the nominal value of principal for options
Global Comment
EUR/USD is trading this morning at 1.1231. Overnight, the US.Dollar pushed higher against the majors yesterday, despite data released showing disappointing results from the US. The payroll processing firm (ADP) said non-farm private employment rose by 190,000 in August, coming in below expectations for an increase of 201,000.
The Australian Dollar weakened in this mornings session following disappointing retail sales. In Australia, retail sales dropped 0.1%, well below expectations of a 0.4% gain and down for the first time since May last year as food retailing showed no growth and household goods retailing fell for the first time since March. GBP/AUD is trading in the region of 2.1729.
Sterling is suffering against the Israeli Shekel, trading down from its recent highs of 6.13. Israel stocks closed higher yesterday, showing gains in the Oil, Gas, Banking and Communications sector. GBP/ILS is moving around 6.00.

Morning mid-market rates – The majors
85% savings. Job Done. So, what is the secret sauce of the CurrencyTransfer.com marketplace?

CNBC described us as 'disrupting global money transfer'. Finally, you kiss goodbye to hidden fees.
How are we innovating?
Well, we are not an expensive bank costing you up to £1,500 on every £50,000 trade. Neither do you ever need to ring around multiple brokers and speak to sales guys. Pretty inaccurate way of shopping around. We help you maximise the value of each transfer. Quite simply, you are in control. Foreign exchange companies compete in a LIVE marketplace to win your business.
You win!
Got a question? We'd be delighted to help!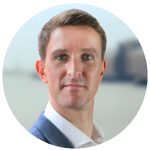 Paul Plewman
Director of Sales & Operations
t: +44 (0) 20 7096 1036
e: paul@currencytransfer.com