Daily Market Brief – 4th August 2015
Hi, Your Daily Currency Note
Quote of the day: "The secret of business is to know something that nobody else knows"
August 4th: Highlights
GBP/EUR unchanged at 1.42281
All eyes on Thursday interest rate decision
Greece banking stocks plunge again
GBP/AUD impacted by RBA rate statement
GBP/CAD strongest in 10 years
Sterling Comment
GBP/EUR is currently trading at 1.42281, practically unchanged since Monday's close. The key event for this currency pair is going to be Thursday's BoE combined interest rate decision and Quarterly Inflation Report. A hawkish set of communications could push the pair back up to 1.44 levels. For this to happen, we will need a positive message from Governer Carney. Keep an eye out for Services PMI on Wednesday too, as surprising figures either way could see some volatility in Sterling exchange rates.
"It will be the first eventful BoE rate decision for a very long while. Starting with Thursday's meeting, the BoE will release the Minutes from its monthly MPC meeting alongside the rate decision. Because August is also a Quarterly Inflation Report (QIR) month, the QIR will be released at that same moment as well. The press conference that accompanies QIRs will take place 45 minutes after the policy announcement and QIR release," says Greg Anderson of BMO Capital
GBP/USD staged a fightback yesterday after data showed that manufacturing activity in the UK expanded at a faster rate than expected last month, only to fall to 1.5567 on the US market open. The pair is now trading in the region of 1.5617.
At CurrencyTransfer.com, we offer our clients a trade watchboard service. If you have upcoming transfers, either log on now to book the deal OR set a target rate with your Personal Currency Concierge. We will alert you when the rate hits and help save up to 85% versus hidden bank or broker fees.

Greece
Greece's banking stocks took a nosedive for the second day in a row. The rout took 8 billion Euros off the market on Monday. The banking index .FTATBNK, was down 27.1 percent, managing to keep above the 30% daily loss limit at which trading halts.

Global Comment
The EUR/USD pair ignored downbeat US ISM manufacturing data released yesterday as markets preferred to hold the US currency ahead of an action packed economic calendar this week. Keep an eye out for US factory orders data due at around 3pm BST. The pair is trading at 1.0973.
Down Under we were presented with the RBA's rate statement and the RBA interest rate decision. As anticipated, interest rates remained unchanged at 2%. The GBP/AUD pair is trading in the region of 2.1098, it saw over 1.45% negative drop following the data release.
GBP/CAD surged to its strongest levels in ten years off the back of falling oil prices and the ever growing prospect of a National Election. The Loonie was also not helped by a surprise contraction in GDP growth in May. The pair is currently trading around 2.0499

Morning mid-market rates – The majors
85% savings. Job Done. So, what is the secret sauce of the CurrencyTransfer.com marketplace?

CNBC described us as 'disrupting global money transfer'. Finally, you kiss goodbye to hidden fees.
How are we innovating?
Well, we are not an expensive bank costing you up to £1,500 on every £50,000 trade. Neither do you ever need to ring around multiple brokers and speak to sales guys. Pretty inaccurate way of shopping around. We help you maximise the value of each transfer. Quite simply, you are in control. Foreign exchange companies compete in a LIVE marketplace to win your business.
You win!
Got a question? We'd be delighted to help!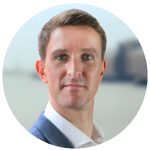 Paul Plewman
Director of Sales & Operations
t: +44 (0) 20 7096 1036
e: paul@currencytransfer.com