Daily Market Brief – 4 March 2016
Market waits for US employment data
Quote of the day: "Everyone has ideas, not everyone acts on them!"
March 4th: Highlights
US Non-Farm Employment Change
US Unemployment Rate
US Trade Balance
Yesterday morning, the main focus of the market was whether UK data would continue to disappoint when the PMI Services was released. The drop to 52.7 (Vs. 55.5 forecast) hit new lows in Service sector growth levels, for a sector that contributes around 80% of UK GDP. However, against normal market logic, Sterling didn't react too badly to this news, suggesting the Brexit-related positioning is the dominant market force for the Pound.
Adding to the Brexit story, German Fin Min Schaeuble said that Germany & the UK would still trade if the UK left the EU. He also said he felt that the EU deal was good, both for the UK and the EU.
Considering your next transfer? Log in to compare live quotes today.
Eurozone PMI Services hit 53.3 (Vs. 53.0 forecast) which gave the market a good enough excuse to buy Euro and push it a little higher.
The market has been fairly quiet overnight and the morning session is expected to be relatively uneventful ahead of the Non-Farm Payrolls and the unemployment rate in the US this afternoon. Strong data here will have the market returning to discussions of when the Fed will raise rates next.
Morning mid-market rates – The majors
85% savings. Job Done. So, what is the secret sauce of the CurrencyTransfer.com marketplace?

CNBC described us as 'disrupting global money transfer'. Finally, you kiss goodbye to hidden fees.
How are we innovating?
Well, we are not an expensive bank costing you up to £1,500 on every £50,000 trade. Neither do you ever need to ring around multiple brokers and speak to sales guys. Pretty inaccurate way of shopping around. We help you maximise the value of each transfer. Quite simply, you are in control. Foreign exchange companies compete in a LIVE marketplace to win your business.
You win!
Got a question? We'd be delighted to help!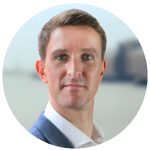 Paul Plewman
Director of Sales & Operations
t: +44 (0) 20 7096 1036
e: paul@currencytransfer.com