Daily Market Brief – 5 October 2015
Dollar dips on disappointing data
Quote of the day: "Everything should be made as simple as possible, but not simpler" – Einstein
October 5th: Highlights
Compare/Contrast Service PMI data
UK PMI
Eurozone PMI
US PMI
Sterling Comment
The weak Non-Farm figures from the US on Friday resulted in Cable opening higher this morning. Domestically, Sterling was helped by positive PMI construction figures for September, which rose more than forecast to a 7-mth high of 59.9 (57.3 previously), showing an improvement in sentiment and adding to the end-of-week rally on Friday.
Today Services PMI will be the main focus (forecast to rise to 56.4) as the Service sector packs more punch than Construction. There will be another compare/contrast opportunity as we see PMI service data released from Europe, before the US non-manufacturing PMI is released later today. Amid the improved market sentiment it will be interesting to see if bad news is still good for markets.
The BoE will release the latest interest rate decision on Thursday. Governor Mark Carney and the MPC will be weighing up some fairly solid UK data against the global economic developments, which have contributed to the Fed sitting on its hands.

Global Comment
Non-Farms Payroll data always has the capacity to cause volatility and Friday's poor reading is no different, when a poor data release, showing a rise of 142k Vs. forecast of 203k, led to a USD sell-off. This leaves the market to question how things stack up for the Fed now and the initial reaction seems to be that this has killed off any chance of a rate hike in October.
The week ahead could be busy for USD, with various US Federal Reserve members speaking ahead of the Fed minutes, due out on Thursday. The market will be listening for any clues over how the Non-Farms may have affected the Fed's considerations and current outlook. PMI data today is expected to show continued growth and the weekly unemployment claims on Thursday should be stable.
The bad news for the USD was a boost for the commodity-oriented and emerging-market currencies, as they should continue to benefit from cheap money while the Fed holds off on any rate movement. The main beneficiary from this move was the ZAR, driven higher by about 1.25%.
Tonight will report Australia's balance of trade and New Zealand business confidence. The RBA is expected rates on hold when it makes its announcement overnight.
The good run that JPY has seen in September may be tested this week when the BoJ meet. Most forecasts are for no change on interest rates or their massive QE programme, however there is a chance that they may signal the potential for more money-printing after the inflation rate fell below zero in August for the first time since 2013.

Morning mid-market rates – The majors
85% savings. Job Done. So, what is the secret sauce of the CurrencyTransfer.com marketplace?

CNBC described us as 'disrupting global money transfer'. Finally, you kiss goodbye to hidden fees.
How are we innovating?
Well, we are not an expensive bank costing you up to £1,500 on every £50,000 trade. Neither do you ever need to ring around multiple brokers and speak to sales guys. Pretty inaccurate way of shopping around. We help you maximise the value of each transfer. Quite simply, you are in control. Foreign exchange companies compete in a LIVE marketplace to win your business.
You win!
Got a question? We'd be delighted to help!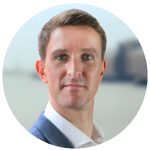 Paul Plewman
Director of Sales & Operations
t: +44 (0) 20 7096 1036
e: paul@currencytransfer.com