Daily Market Brief – 6th July 2015
Greeks say No, Euro broadly weaker
Quote of the day: "Adventure may hurt you, but monotony will kill you"
July 6th: Highlights
Greeks say NO, Euro broadly weaker
GBPEUR 1.4090; GBPUSD 1.5500
Aussie Dollar loses 1.5% against Sterling & 6-yr low against US Dollar
U.S Dollar Index rises 0.32% to 96.68
Sterling Comment
We saw UK Services PMI come in strong at 58.5 (one point above the expected 57.5), but had limited impact with everything else that was going on. This week is action packed with data, keep an eye out for industrial and manufacturing production on Tuesday followed by Wednesday's Budget, the BoE rate decision on Thursday and trade balance data on Friday. Markets may still be nervous despite the Greece result – times are still uncertain! GBP/USD is currently trading at 1.5550 and GBPEUR is at 1.4110.

Greeks say no with conclusive 61.3% vote
The "no" vote was conclusive with 61.3% of the Greek vote sticking the proverbial middle finger up at the creditor bailout proposals. Sentiment was that the terms of the deal were 'humiliating.' Finance Minister Yanis Varoufakis has tendered his resignation in a move that was announced on his blog this morning. Some analysts believe his exit might have been more forced than it appeared and may actually be a shrewd move by Greek PM Alex Tsipras ahead of some frantic negotiations over the coming critical days. Varoufakis wasn't exactly the most popular from Team Greece.
The Euro was pushed down by three quarters of a percent against the pound and US Dollar as the market reacts to the vote. Investors are now pondering whether this is the first major step towards a Greek exit, or whether the vote allow Greece to renegotiate of bailout terms. It is 90th minute stuff as there are only a few days to thrash out a deal before the banks totally run dry. Something has to give.

Global Comment
The US Dollar Index, which is a measure of USD strength against a trade weighted basket of six major currencies, has risen 0.32% to 96.69, boosted by weakness in the single currency.
EUR/USD traded on Friday between 1.1120 and 1.1064. Towards market close on Friday, the pair hit lows of 1.0971. Since the No vote, the pair has begun to trade higher. Volatility is likely to continue until we hear more from the Eurozone on Greece.
The Aussie dollar depreciation continues. Tonight will be key as the monthly interest rate meeting and announcement is released after midnight. We look forward to the Governor's comments in respect of the recent weakening of the Aussie dollar and how it is affecting the nation's economy. AUD is currently trading at 2.0770 against the pound, having traded at an early morning high of 2.0850 – exchange rates not seen since 2009. Weakness in the Chinese stock market, Australia's largest trade partner is not helping.
Have a fantastic week ahead
Morning mid-market rates – The majors
85% savings. Job Done. So, what is the secret sauce of the CurrencyTransfer.com marketplace?

CNBC described us as 'disrupting global money transfer'. Finally, you kiss goodbye to hidden fees.
How are we innovating?
Well, we are not an expensive bank costing you up to £1,500 on every £50,000 trade. Neither do you ever need to ring around multiple brokers and speak to sales guys. Pretty inaccurate way of shopping around. We help you maximise the value of each transfer. Quite simply, you are in control. Foreign exchange companies compete in a LIVE marketplace to win your business.
You win!
Got a question? We'd be delighted to help!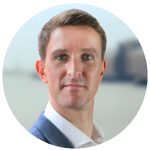 Paul Plewman
Director of Sales & Operations
t: +44 (0) 20 7096 1036
e: [email protected]