Daily Market Brief – 6 November 2015
BOE Hammering! Sterling loses two cents to Euro and Dollar
Quote of the day: "The opportunity is often lost by deliberating."
November 6th: Highlights
Bank of England deals blow to Sterling
Pound loses two cents versus euro and dollar
UK industrial production drops
Bad week for China and Canada
We saw an action packed day in the currency markets, with the second 'Super Thursday' for the Bank of England. The Pound started at two and a half month highs against the Euro. However, news that UK inflation is probably not going to rise much past 1% until the end of next year gave the impression of no interest rate rise anytime soon. This caused Sterling to lose a whooping two cents against both the single currency. GBP/EUR is currently trading around 1.3942, which is still close to multi year highs.
If you are buying and selling Euros, log in to compare live quotes today.
GBP/USD has fallen to 1.5159 levels, dropping 1.2% following the dovish tone struck by Mark Carney yesterday. In breaking news just released, industrial production dropped by a bigger than expected 0.2% in September, month on month, however UK manufacturers chalked up a 0.8% increase in output, up from 0.6% that was forecasted. If you have any end of week transfers, log on and compare live quotes today.
If you are buying and selling US Dollars, log in to compare live quotes today.
Global Highlights
| | |
| --- | --- |
| | EUR/USD exchange rates were little changed, moving around 1.08700. Yesterday, the US Dept of Labor delivered a report showing the number of individuals filing for initial jobless benefits increased to over 275,000 from last week's figure of 260,000. |
| | It's been a tricky week for China, losing ground to most of its peers. The country continues to deal with the effect of low commodity prices and the fallout of the market crash. |
| | The Aussie Dollar performed steady against the Dollar at 0.7142, while the Kiwi Dollar gained 0.39% against Cable to 0.6618 |
Morning mid-market rates – The majors
85% savings. Job Done. So, what is the secret sauce of the CurrencyTransfer.com marketplace?

CNBC described us as 'disrupting global money transfer'. Finally, you kiss goodbye to hidden fees.
How are we innovating?
Well, we are not an expensive bank costing you up to £1,500 on every £50,000 trade. Neither do you ever need to ring around multiple brokers and speak to sales guys. Pretty inaccurate way of shopping around. We help you maximise the value of each transfer. Quite simply, you are in control. Foreign exchange companies compete in a LIVE marketplace to win your business.
You win!
Got a question? We'd be delighted to help!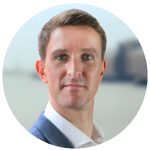 Paul Plewman
Director of Sales & Operations
t: +44 (0) 20 7096 1036
e: paul@currencytransfer.com