07 August 2019: Sterling halts decline but no-deal fears remain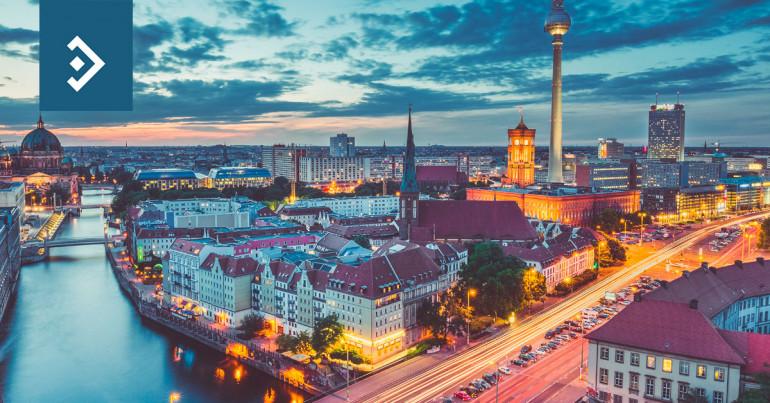 Sterling halts decline but no-deal fears remain

Morning mid-market rates – The majors
August 7th: Highlights
London and Brussels blame each other
Trade war becoming a currency war
Euro gains from market indifference
Sterling awaits the outcome of Brexit standoff

With both sides in the Brexit debate blaming the other for the lack of fresh progress, a no-deal Brexit is becoming more likely every day. London is criticizing Brussels for not agreeing to open talks while Brussels is calling for a fresh approach from the new British Government.
Prime Minister Boris Johnson and his main Brexit planning Minister Michael Gove are both adamant that the ball is in Brussels' court as the EU continues to confirm that the time for talks has passed. Meanwhile, Brussels is desperate to protect Ireland from any discussion of the backstop agreement that ensures both sides remain committed to keeping an open border between both sides of the Island of Ireland.
With Parliament having risen for the summer and rumours of all kinds of plots and coups being planned to thwart a no-deal Brexit, Johnson is facing a busy and difficult 84 days between now and October 31st.
The odds against a General Election have shortened considerably over the past couple of weeks as stories of a rebellion by backbench Government MPs grow. The "unwritten rule" remains that as an MP you can disagree with your Leaders views and campaign against them but never actively do anything to allow the Opposition a chance of gaining power. Unusual times call for unusual measures and given the depth of feeling Brexit has provoked, nothing is off the table.
Yesterday, Sterling traded in a narrow range versus the dollar, between 1.2210 and 1.2133, closing at 1.12168.
Considering your next transfer? Log in to compare live quotes today.
Trump's trade war backfiring

President Trump's plans to "Make America Great Again" appear to be based upon the U.S. dragging other nations into unnecessary commercial conflicts in order to improve America's global position.
Trump blames successive administrations for allowing their trading partners to gain the upper hand by freely allowing their currencies to fall in value making their exports cheaper. He has also blamed the Obama Administration for allowing China to "dump" goods into the U.S., meaning that U.S. workers lose their jobs. When growth last year was up at over 3%, Trump was happy to take the credit for his tax cuts. Now that paying for them has become an issue Trump has reignited his tirade against those who have allowed America's trading partners to get the better of it.
The markets remain enthralled by the Federal Reserve. The next big event for "Fed watchers" is the release of the minutes of last week's meeting which will shed some light on the thinking of individual members of the FOMC and almost as importantly, how the Fed views inflation going forward.
The Chinese Yuan steadied a little yesterday as the Chinese Government pledged not to allow its currency to fall further. Of course, what they say and what they blame on "market forces" may in practice be two different things.
The dollar index continued its recent correction yesterday. Trading between 97.78 and 97.21, it closed a shade higher at 97.60.
Euro becoming irrelevant as market struggles with ECB policy

Traders in the FX market rely on volatility to make money. The euro, which has been in a slow but steady decline, fails to provide them with enough interest so for now, it is being shunned, other than as a makeweight for hedging dollar exposure through the index.
Analysts understand the ECB's "policy cupboard" is bare and President Mario Draghi faces the unenviable task of trying to inject a little confidence into a market where none exists.
Draghi is now looking forward to a well-earned retirement from November as he has spent eight years as a firefighter trying to bring together a group of different economies with disparate aspirations and degrees of self-interest.
There were those in many countries who believed that Draghi would preside over the demise of the euro but through sheer force of will despite growing odds, Draghi has managed to get the Eurozone to where it is today. Some may say that is not much of an achievement but given the parlous state of the economy following the financial crisis, it is something of a miracle that the Eurozone still exists.
There will never be a single "coup de grace" administered which is the defining moment when the Eurozone collapses despite there being several "candidates". Politically, Italy remains a major concern as does the threat of tariffs on the export of vehicles made in the EU to the U.S.
The disappearance of Angela Merkel, a staunch European, from her role as German Chancellor in the coming years could have a profound effect on the Eurozone. If her replacement holds stronger nationalist views, then support for the project could dissipate quickly.
Yesterday, the euro was guided by the movement of the dollar. It reached a high of 1.1250 but closed just two pips higher on the day at 1.1203.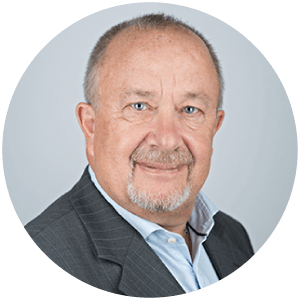 About Alan Hill
Alan has been involved in the FX market for more than 25 years and brings a wealth of experience to his content. His knowledge has been gained while trading through some of the most volatile periods of recent history. His commentary relies on an understanding of past events and how they will affect future market performance."