06 August 2019: EU "sees no basis" to reopen talks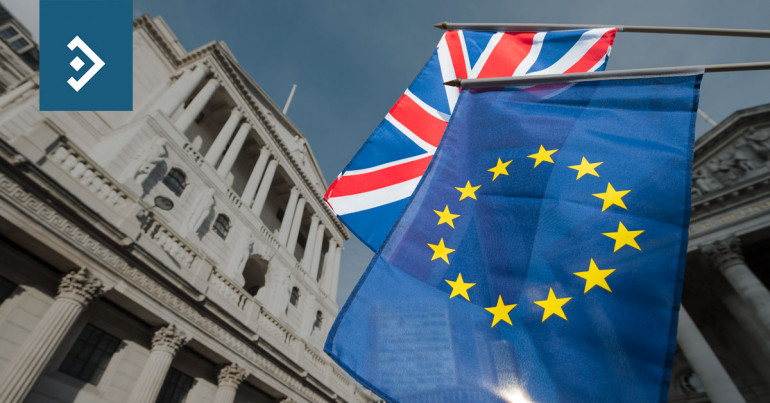 EU "sees no basis" to reopen talks

Morning mid-market rates – The majors
August 6th: Highlights
Brussels now expects no-deal
Markets brace for trade war
Euro to drift as ECB takes vacation
EU Negotiators say changes to Agreement impossible

The pound is set for further turbulence as the EU has confirmed that it sees no reason to reopen Brexit negotiations with the new British Prime Minister Boris Johnson, This is despite the fact that the agreement negotiated by Theresa May has failed to be passed by Parliament on three separate attempts.
Brussels' negotiators said they need a "change of stance" from London, but it seems that they were expecting acquiescence and, if anything, a softer Brexit with closer ties.
Johnson's major issue remains the backstop agreement over the Irish border which he wants removed entirely. With both sides positions made perfectly clear, if talks do not take place, a no-deal Brexit now looks almost certain.
The Prime Minister faces a hostile Parliament that has attempted to remove no deal from the table but given the seeming intransigence of EU negotiators, it seems that the path has been cleared and MPs will have to reconsider.
With the Government's working majority now just one, there is sure to be a vote of no confidence tabled which will test the loyalty of certain Government MPs. During the Leadership contest, many wavered between supporting their own Party and not supporting a no-deal departure from the EU. Their mettle is likely to be tested sooner rather than later.
Yesterday the pound reached a low of 1.2101 versus the dollar, closing at 1.2145. Against the euro, it traded close to a two-year low of 1.0833, closing at 1.0838.
Considering your next transfer? Log in to compare live quotes today.
China's retaliation? A devaluation!

China "scaled up" its response to fresh tariffs on $300 billion more of its exports to the U.S. overnight by allowing its currency to fall through a previously sacrosanct level. This will make its exports cheaper and offset the effect of, not only this new tariff but all that have gone before. It is possible that Treasury Secretary Steve Mnuchin may have seen this move coming, leading to his opposition to President Trump's decision late last week.
The Chinese Yuan was allowed to fall through the 7.00 level for the first time in 11 years, a clear signal that it will not be dictated to by the U.S. Administration
The dollar corrected further yesterday as it continues to react to the recent monetary policy moves in the U.S. The dollar index fell to a low of 97.41, closing at 97.51.
The short-term path for the dollar is now clouded since the slightly more hawkish Fed and risk aversion from an impending trade war should be supportive. However, as analysts continue to try to disseminate the likely effect of China's escalation on the U.S. economy, it is likely to correct further.
Should President Trump decide to take a more protectionist route then the EU could easily be dragged into any Trade War (see below).
Trade war to add further pain

The EU/Eurozone is suffering from a severe economic slowdown that it was hard to predict when interest rates were cut to almost zero and inflation remained well under control.
The Eurozone is designed to be a trading bloc that should be able to weather any global storms but the spat between Beijing and Washington, which now looks like developing into a full-blown trade war has coincided with a slowdown in domestic demand which could blow the entire economy even further off course.
Recent economic data confirms that the economy continues to slow and could be headed into a recession by the fourth quarter. If the EU gets dragged further into any trade war by President Trump confirming a 20% tariff on U.S. imports of vehicles manufactured in the EU, a recession is almost certain.
The new EU administration which takes over in November will need to make reform its number one priority as the ECB is left to deal with the slowdown with "one hand tied behind its back". In order to stimulate "domestic" activity reforms are needed for both personal and business taxation as well as changes to the social care budget.
While it seems that, for now, the region is reasonably sound politically, Italy remains an issue with the possibility of an election, which, should there be a significant swing towards greater nationalism, could reignite issues elsewhere.
Yesterday, the euro recovered against a correcting dollar, reaching a high of 1.1213, closing at 1.1203.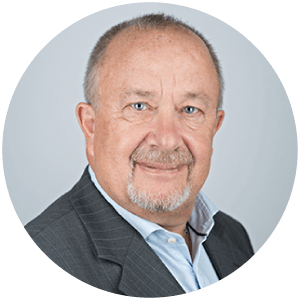 About Alan Hill
Alan has been involved in the FX market for more than 25 years and brings a wealth of experience to his content. His knowledge has been gained while trading through some of the most volatile periods of recent history. His commentary relies on an understanding of past events and how they will affect future market performance."