05 August 2019: UK Demands EU Changes Brexit Stance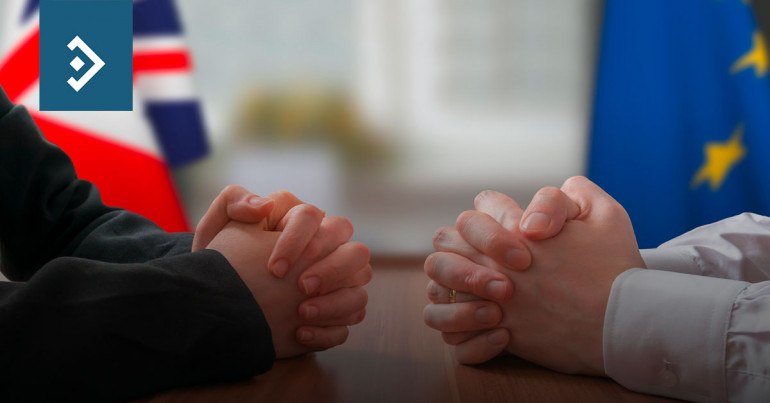 UK Demands EU Changes Brexit Stance

Morning mid-market rates – The majors
August 5th: Highlights
Javid bullish about economy after no-deal
Trump's tariff gambit fails to impress
Italian Government on the brink of collapse
Sterling slides as Government gets tough

As Boris Johnson's honeymoon period comes to an end and he has to consider how he pays for the few "trinkets" he has handed out, most notably to the health service, while his cabinet ministers have started playing "hard-ball" with Brussels.
The new Chancellor of the Exchequer, Sajid Javid, was quite bullish over the prospects for the UK economy even if there is a no-deal Brexit. He said that the economy could handle whatever kind of Brexit is finally agreed and he ordered the Tax and Customs Authorities to start to plan. He also pledged an extra £2.1 billion for no-deal planning, concentrating mostly on border and port "frontline" posts.
Javid's Cabinet colleague's, Conservative Party Chairman James Cleverly and Brexit Secretary Stephen Barclay, have warned Brussels that in order to avoid a no-deal Brexit they will have to go back to the Heads of Government and discuss reopening negotiations. With Parliament about to rise for summer and no Heads of Government meeting scheduled until Autumn, the odds on a no-deal Brexit have increased.
On Friday, the pound managed to climb above the 1.2100 level versus the dollar. Having made a low of 1.2090, it closed at 1.2164. Against the euro, it made a low of 1.0904, and closed at 1.0950.
There is a degree of "bargain hunting" emerging with traders feeling that the pound's fall has been overdone. It is unlikely to rally far and could attract further selling close to 1.2220 and 1.1000.
Considering your next transfer? Log in to compare live quotes today.
Trump's China Tariffs went against advice

Following the Fed's rate cut and slightly ambiguous guidance, which was heavily criticized by the President, he decided to take global trade matters into his own hands and raised 10% tariffs on a further $300 billion of U.S. imports from China.
It is rumoured that his decision was taken without the agreement of his closest economic advisors, Steve Mnuchin and Larry Kudlow.
It is unlikely that Jerome Powell, the Chairman of the Federal Reserve, will survive should Trump be re-elected in eighteen months or so, so the hunt for a new candidate will start in the new year. It seems that long-standing Central Bank Heads will become something of a rarity going forward.
Friday's employment report was almost exactly as predicted by market analysts. This, of course, means very little since next month there could be large revisions which will wipe any smugness away from those who rarely get this part of the data correct.
Hourly earnings rose by 3.2% in July, up from 3.1% in June. This, combined with the positive payroll data, is just about in line with what the Fed is predicting.
On Friday, the dollar index corrected lower making a low of 98.05 and closing at 98.08
This week producer prices will be the most significant data release. While this is usually volatile, it is unlikely to show any major inflation shocks coming for the economy in the medium term.
Italy: If it's not the economy, it must be politics!

It had become a matter of hope in Brussels that the coalition between The League and Five Star would have the consequence of keeping both sides in line. The two nationalist Parties have been at each other's throats ever since they came to power.
Unfortunately, the elections held in May gave The League a theoretical advantage in that it is now far more popular than Five Star. In the European Parliament, The League's Members voted against Ursula von der Leyen for the Commission Presidency while Five Star voted in favour.
The League's leader, Matteo Salvini, has become ever more radical in his views and comments, almost goading his Five Star counterpart Luigi Di Maio into a conflict which could lead to a General Election.
The fear in Brussels is that if Salvini won an outright victory or if he were able to partner with equally radical parties he would push through a nationalist agenda. This would almost certainly hasten the experimental issuance of a domestic currency by Rome which would not count towards Italy's debt to GDP ratio or its budget deficit but would undermine Italy's membership of the euro.
With the threat of auto-tariffs from the U.S., a no-deal Brexit, and a Central Bank that is unable to stimulate the economy, the last thing Brussels needs is an even more radical Government in Rome.
On Friday, the euro rallied to a high of 1.1118, closing at 1.1109.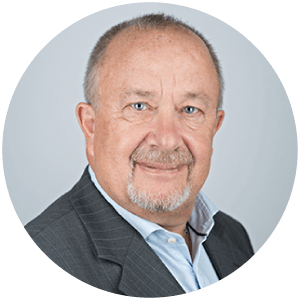 About Alan Hill
Alan has been involved in the FX market for more than 25 years and brings a wealth of experience to his content. His knowledge has been gained while trading through some of the most volatile periods of recent history. His commentary relies on an understanding of past events and how they will affect future market performance."