Daily Market Brief – 7th July 2015
Sterling doesn't benefit yet from no vote
Quote of the day: "It seems to be a law of nature; inflexible and inexorable, that those who will not risk cannot win."
July 7th: Highlights
Sterling doesn't benefit from 'no' vote
Greeks told to get 'credible' and 'serious'
Leaders to meet for emergency summit at 5pm
Reserve bank of Australia hold rates at 2%
Sterling Comment
Yesterday was a mixed bag for Sterling. It pared back losses suffered against the US Dollar throughout Friday afternoon, but struggled to take advantage of the chaos emanating out of Greece. GBP/USD is now trading in the region of 1.5459.
GBP/EUR erased most of its gains from the evening before with the pair closing the day at 1.4099, having previously traded 0.5% higher. This morning's poor German industrial production data help Sterling kick on up to a high of 1.4141.
UK GDP Estimate is scheduled at 14:00GMT. Some city analysts are expecting a 0.1% improvement. With the upcoming data and Greek tragedy unfolding, log on to compare live quotes or get in touch with your Personal Currency Concierge to discuss a hedging strategy.

Greeks urged to get serious
According to Sentix, the behavioural finance experts, investors have 'lost interest' in the Grexit. And as the saga drags on, I'm really not surprised! Today, the leaders in the Eurozone are calling for the Greeks to come up with 'serious' proposals at an emergency summit later today, if it wants to remain in the currency union. At least they're prepared to listen again.
In a carefully crafted press release, the leaders of France and Germany called on Greece to come up with 'serious' and 'credible' proposals if it wishes to stay in the Eurozone. "We are now waiting for precise proposals from the Greek prime minister, for a programme that will allow Greece to return to prosperity. It is urgent to have these proposals so we can find a way out of this situation," said the German chancellor Markel following talks with Francois Hollande. The 'return to prosperity' led some commentators to suggest this could bring debt restructuring back into consideration. Maybe they'll make a cheeky call to Ocean Finance first, just to understand how they might be able to bring all their outstanding loans into one manageable monthly payment. Just a thought. But before we get carried away with that solution, it's worth noting Morgan Stanley are calling a 75% chance of a Greek exit. Punchy.

Global Comment
EUR/USD spent a large part of Monday trying to recover the losses from Sunday, while it did not manage to reach the 1.11 level from the previous session, we are now trading back at 1.0971 on the back of very disappointing German Industrial Production figures.
Aside from the Germans, we saw plenty of global data emerge this morning. Pre-market, the Reserve Bank of Australia held rates at 2%. GBP/AUD has continued to drive higher and is currently trading just under 2.08.
The Swiss announced unemployment rates at just 3.3%, well below the continental average of over 10%. GBP/CHF is around 1.4660
Have a fantastic week ahead
Morning mid-market rates – The majors
85% savings. Job Done. So, what is the secret sauce of the CurrencyTransfer.com marketplace?

CNBC described us as 'disrupting global money transfer'. Finally, you kiss goodbye to hidden fees.
How are we innovating?
Well, we are not an expensive bank costing you up to £1,500 on every £50,000 trade. Neither do you ever need to ring around multiple brokers and speak to sales guys. Pretty inaccurate way of shopping around. We help you maximise the value of each transfer. Quite simply, you are in control. Foreign exchange companies compete in a LIVE marketplace to win your business.
You win!
Got a question? We'd be delighted to help!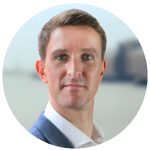 Paul Plewman
Director of Sales & Operations
t: +44 (0) 20 7096 1036
e: paul@currencytransfer.com