Daily Market Brief – 7th September 2015
GBP losing streak against USD
Quote of the day: "The secret of business is to know something that nobody else knows"
September 7th: Highlights
Sterling drops Friday
China trims GDP growth estimate
Poor US employment data
Kiwi Dollar slips
Aussie dollar rises against USD
Sterling Comment
On Friday, the British Pound completed its longest losing streak against the US.Dollar since the global financial crisis in 2008. "Sterling has taken quite a hefty whack," said Steve Barrow, head of Group of 10 strategy at Standard Bank, who still views Sterling as rising about 10% over the coming couple years, forecasting that UK growth will outpace its European neighbours. GBP/USD fell last week, lengthening its weekly decline to 1.3%, to 1.5193. The pair opens this morning trading up at 1.5230.
Over the past few weeks GBP/EUR has lost in the region of six cents. Sterling decreased last week 0.7% to 1.3667 against the Single Currency as of 5pm on Friday. The five week decline was its longest since July 12 2013. GBP/EUR is now moving around 1.3654.
German retail sales for July posted at 3.3% instead of 1.7%. Adding to the strength of the Single Currency was a better than anticipated Eurozone inflation rate, which held at 0.2% instead of dropping to 0.1% as analysts expected.
The main focus this week will be on minutes from the Bank of England's latest Monetary Policy committee meeting, together with voting on interest rates.

China Crisis
According to official figures, China has lowered its GDP growth figure for last year by 0.1 percentage points to 7.3%. Concerns are mounting across the financial ecosystem over the snails pace expansion in the world's second biggest economy. The National Bureau of Statistics posted on its website that it lowered the figure after a 'preliminary confirmation.'
Global Comment
Today the US markets shuts for Labour day holiday, with volumes traded expected to be very light. At the end of last week, the US Labour Department released data showing the US economy added 173,000 jobs last month, slowing from an upwardly revised gain of 245,000 the previous month. This represents the lowest increase in employment in just under half a year and below forecast of 220,000. EUR/USD is trading now in the region of 1.1157.
The Kiwi Dollar slipped against the US.Dollar in todays earlier trade, coming close to a recent six year low. NZD/USD hit 0.6260 in the late Asian trade, the pairs lowest since the middle of August. GBP/NZD is trading in the region of 2.4235
The Aussie Dollar jumped off a six year trough against the USD this morning. AUD/USD hit 0.6949 following news job advertisements in Australia increased by 1.0% in August after a 0.5% drop in July. GBP/AUD is trading around 2.1939

Morning mid-market rates – The majors
85% savings. Job Done. So, what is the secret sauce of the CurrencyTransfer.com marketplace?

CNBC described us as 'disrupting global money transfer'. Finally, you kiss goodbye to hidden fees.
How are we innovating?
Well, we are not an expensive bank costing you up to £1,500 on every £50,000 trade. Neither do you ever need to ring around multiple brokers and speak to sales guys. Pretty inaccurate way of shopping around. We help you maximise the value of each transfer. Quite simply, you are in control. Foreign exchange companies compete in a LIVE marketplace to win your business.
You win!
Got a question? We'd be delighted to help!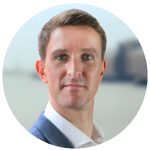 Paul Plewman
Director of Sales & Operations
t: +44 (0) 20 7096 1036
e: paul@currencytransfer.com