Daily Market Brief – 8 February 2016
Kung Hei Fat Choi – Chinese New Year
Quote of the day: "Kung Hei Fat Choi!"
February 8th: Highlights
Non-Farm Payrolls missed forecasts
Wage inflation helps dollar
AUD & CAD sell-off after NFP data
Chinese New Year
On Friday, the UK market had a slow morning session ahead of the Non Farm Payrolls from the US. Cable was broadly higher from earlier in the week, but the data was considered enough to trim positions and take some profits ahead of the weekend, pushing Cable back down to the 1.4460 mark. GBP/EUR traded in a fairly tight range around EUR1.30, where it opens again this morning.
There is nothing on the calendar from the UK today. Looking at the week ahead, we have Trade Balance figures tomorrow and then manufacturing and industrial production on Wednesday, which could help to offset the weaker PMI data released last week and provide some support for the Pound.
A YouGov poll has been released, showing a 9-points lead for the 'No' campaign. The market remains quietly nervous about the prospects of the referendum, currently planned or June, and many business leaders fear that a Brexit will harm the UK economic recovery.
Considering your next transfer? Log in to compare live quotes today.
On the face of it, Friday's Non-Farm Payroll data was a fairly bleak reading. It missed forecasts at 151k (190k forecast), which was way off last month's reading of 292k, which was revised down by 30k. However, the unemployment rate was good (4.9%) and average hourly earnings data was higher (+0.5%), which added together to support the USD. The market is still taking every data reading as it comes and measuring this against Yellen's earlier forecast of four rate hikes in 2016. Currently, market expectations don't match this, pricing in only a 47% chance of a rate hike in December.
Employment data from Canada disappointed, pushing the unemployment rate up to 7.2% (from 7.1%), when coupled with a lower oil price and the US NFP data saw the CAD weaken, along with all the commodity-related currencies. The worst performer was Australia, where the AUD slumped the furthest and has suffered from thinner trading volumes on the open today, with China closed for the New Year. RBA Governor Stevens speaks on Thursday, which may help support the AUD.
Kung Hei Fat Choi to the Year of the Monkey! Central to many celebrations are wishes for luck, prosperity and good fortune, whilst warding off evil spirits. There are parallels to be drawn with China's currency reserves, which have reduced to a 3-yr with all the efforts to prop up the CNY. Further, the PBoC is reported to be focused on monetary stimulus after China's growth rate fell to its lowest level in 25 years. Currency moves are likely to be limited this week as Chinese markets will be closed for the New Year.
Morning mid-market rates – The majors
85% savings. Job Done. So, what is the secret sauce of the CurrencyTransfer.com marketplace?

CNBC described us as 'disrupting global money transfer'. Finally, you kiss goodbye to hidden fees.
How are we innovating?
Well, we are not an expensive bank costing you up to £1,500 on every £50,000 trade. Neither do you ever need to ring around multiple brokers and speak to sales guys. Pretty inaccurate way of shopping around. We help you maximise the value of each transfer. Quite simply, you are in control. Foreign exchange companies compete in a LIVE marketplace to win your business.
You win!
Got a question? We'd be delighted to help!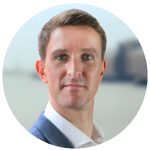 Paul Plewman
Director of Sales & Operations
t: +44 (0) 20 7096 1036
e: paul@currencytransfer.com