Daily Market Brief – 8th July 2015
Are you braced for the Budget?
Quote of the day: "Work harder today than you think you did yesterday."
July 8th: Highlights
UK Manufacturing Production falls short
Eurogroup Meetings report little progress
UK Annual Budget Release
Sterling Comment
Yesterday was a pretty tough day for Sterling. UK manufacturing posted a second straight month of contraction at -0.6% (Vs. +0.1% forecast). Sterling strength has been hurting exports and with Europe facing such disruption the sell-off was a logical reaction and GBP lost ground across the board, currently testing a 1-mth low against USD at around 1.5375.
Today is the Budget though, which might reverse the fortunes for the Pound. The first Tory-only Budget for 19yrs is a chance for Chancellor Osborne to lay out his plans for year ahead, expected to focus on productivity and living standards. Sterling could see some volatility as things develop. The headline grabber has been an expected £12bn cut to welfare spending and the interesting lying with where this will be hacked from and whether this will be spread across two years. Current expectation is that he will include a two tier benefits cap and raise the 40p tax threshold.

Greeks urged to get serious
Once more unto the breach! But once again there was no deal from the Eurogroup summit. It has been reported that Greece did not ask for a haircut on their debts and talks were more focused on a longer term solution. Growing frustration with the lack of urgency from the Greeks seems to be countered by Eurogroup members confirming that talks will resume on Sunday with only two possible outcomes; deal or Grexit. Greece has until Friday to put forward their new proposal, which will be discussed on Sunday.
In the meantime the banks in Greece remain closed. It has been reported that a shortage of banknotes has dropped the limit to €50 per day for ATM withdrawals.

Global Comment
Possibly as a reflection that the markets are beginning to take positions preparing for trouble, pretty much everything fell against the dollar, usually confirming a flight to safety.
Troubles in China continue to worry the market, which (when considering the impact of the relative market size) is more likely to be driving a flight to safety than Greece. Over $3trn has been wiped of their market value and the downward trend is showing no signs of slowing, despite all central efforts to provide support – cutting interest rates and suspending trading in selected shares.

Morning mid-market rates – The majors
85% savings. Job Done. So, what is the secret sauce of the CurrencyTransfer.com marketplace?

CNBC described us as 'disrupting global money transfer'. Finally, you kiss goodbye to hidden fees.
How are we innovating?
Well, we are not an expensive bank costing you up to £1,500 on every £50,000 trade. Neither do you ever need to ring around multiple brokers and speak to sales guys. Pretty inaccurate way of shopping around. We help you maximise the value of each transfer. Quite simply, you are in control. Foreign exchange companies compete in a LIVE marketplace to win your business.
You win!
Got a question? We'd be delighted to help!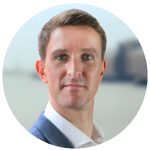 Paul Plewman
Director of Sales & Operations
t: +44 (0) 20 7096 1036
e: paul@currencytransfer.com