Daily Market Brief – 10 December 2015
Rate expectations
Quote of the day: "Don't wish it were easier. Wish you were better."
December 10th: Highlights
UK Trade Balance
BoE MPC meeting
Mark Carney speech
SNB meeting
Weekly US jobless claims
It's decision day for the BoE today. Widespread expectation is for no change (for the 82nd month). Odds favour an 8-1 decision here, but the minutes will be scrutinised for any change of tone. The Swiss National Bank decision, also due today, is harder to call.
If you are considering your next transfer, log in to compare live quotes today.
The USD has softened a little this week, ahead of next week's interest rate decision in the US, with Cable moving from the lows of 1.4950 back up to challenge the 1.52 levels. Following the ECB last week, where we saw the ECB implement stimulus as expected, but fail to deliver the programme size that the market had forecast, the risk is that the FOMC may follow suit and disappoint the market, which may result in further Dollar weakness.
Global Highlights
Last night, news broke that South Africa President Zuma had sacked his finance minister, Nhlanhla Nene. The ZAR dropped like a stone, breaking 23.00 against GBP, as his departure casts doubt on the commitment to tackling the fiscal deficit.
The NZD is up today as a result of the RBNZ's decision to cut interest rates to 2.5% (from 2.75%). The move was widely expected, and was accompanied by comments confirming that the bank expects to achieve inflation target "at current interest rate", the NZD moved higher following the announcement.

Morning mid-market rates – The majors
85% savings. Job Done. So, what is the secret sauce of the CurrencyTransfer.com marketplace?

CNBC described us as 'disrupting global money transfer'. Finally, you kiss goodbye to hidden fees.
How are we innovating?
Well, we are not an expensive bank costing you up to £1,500 on every £50,000 trade. Neither do you ever need to ring around multiple brokers and speak to sales guys. Pretty inaccurate way of shopping around. We help you maximise the value of each transfer. Quite simply, you are in control. Foreign exchange companies compete in a LIVE marketplace to win your business.
You win!
Got a question? We'd be delighted to help!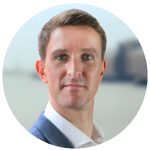 Paul Plewman
Director of Sales & Operations
t: +44 (0) 20 7096 1036
e: paul@currencytransfer.com