Daily Market Brief 11 April 2018
Sterling gains from fresh tailwinds
Morning mid-market rates – The majors
April 11th: Highlights
Fresh factors push pound close to major resistance level/li>
Euro rallies as Council member breaks ranks
Dollar index close to support as Syria tensions rise.
Brexit fails to dampen house prices

Sentiment still major factor.
In April the pound generally rallies as firms buy sterling to cover dividend payments.
The irony of the strong housing data released a couple of days ago is that should it lead to a rise in interest rates next month that will have a dampening effect on house prices.
The pound has rallied by 1.5% over the past couple of days versus the dollar, which has been suffering from a rise in geopolitical risk, reaching a high yesterday of 1.4189 and it has remained close to that level overnight. Versus a single currency, which has started to rally, it still managed to gain reaching a high of 1.1504 before falling back.
Ian McCafferty is a member of the Bank of England's Monetary Policy Committee. He has attended 61 meetings and voted for a hike at 15 of those. He is far and away the most hawkish member of the committee. So, it was no surprise that when asked yesterday he confirmed that it was his view that rates should have been raised at the last meeting (he voted hike) and they should be definitely be raised on May 10. McCafferty is concerned that the committee is disregarding the rise in wage inflation.
Today sees the release of a slew of economic data in the UK with production data, and trade those most likely to affect the currency.
Considering your next transfer? Log in to compare live quotes today.
ECB Hawk breaks ranks on Interest rates
Ewald Nowotny who is the Governor of the Austrian Central Bank, is considered to be the most hawkish member of the ECB Governing Council. He commented yesterday that the ECB will remove the asset purchase scheme this year and that will pave the way for a rate hike.
The single currency rallied strongly following the news but was unable to hold onto gains as a spokesman for the ECB was quick to point out that Mr. Nowotny's views were his own and didn't reflect the opinions of the entire council.
The euro reached a high of 1.2378 before falling back to close at 1.2355. Mr. Nowotny's comments following several dovish statements by other ECB officials over the past few days betray a possible spilt at the ECB which has failed to manifest itself in any move on rates.
Mario Draghi is scheduled to make a speech later this morning and it would be a major surprise if he changed any part of his stance on monetary policy or even referred to Mr. Nowotny's comments.
Benoit Coeure the ECB Economist and Governing Council Member will make a speech tomorrow and following recent comments is sure to back Draghi's more dovish stance. The effect of these comments could see the Euro back at the bottom of its recent range.
Dollar falls as US and Russia clash over Syria.

Russian Foreign Policy continues to confound the markets. It seems that their strategy is to deny everything and continue to do so even in the face of overwhelming evidence. It has happened in the Skripal poisoning and also over the chemical weapons attack allegedly perpetrated by the Syrian Government on its own people.
That policy has set the US and Russia on a collision course which has had a further negative effect on market sentiment. Yesterday the dollar index fell close to short term support at 89.62 and it has continued to fall overnight.
Concerns over a trade was between China and the US have eased somewhat following the Chinese President's seemingly conciliatory remarks promising to open Chinese borders to more imports.
The US economy continues to do well although the source and course of inflation continues to concern more dovish members of the FOMC. Production data is reasonable, indexes of future activity point to growth at above 3% in Q1 and the Fed is itching to add a further hike to its three-hike strategy for 2018. Yet, global issues continue to dog the greenback and the rush to but safe haven currencies continues.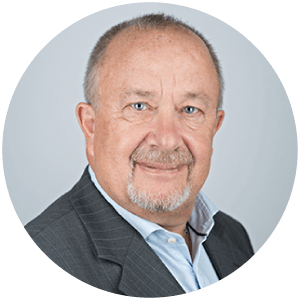 About Alan Hill
Alan has been involved in the FX market for more than 25 years and brings a wealth of experience to his content. His knowledge has been gained while trading through some of the most volatile periods of recent history. His commentary relies on an understanding of past events and how they will affect future market performance."