11 Oct 2018: Sterling rallies as Barnier confirms deal close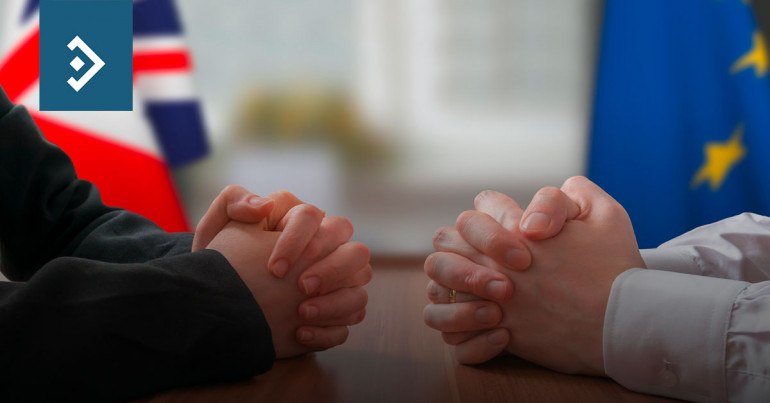 Sterling rallies as Barnier confirms deal close

Morning mid-market rates – The majors
October 11th: Highlights
Deal 80% to 85% agreed
Dollar falls as equity markets spooked by Fed
Euro climbs as Italian Finance Minister tries to calm market
EU wants "unobtrusive" Irish Border checks
It seems that a deal is close to being agreed upon by London and Brussels regarding the UK's departure from the EU next March. While EU officials (Michel Barnier was the latest yesterday) continue to comment that a deal is close, there has been a certain silence from the UK side.
That may, of course, be a natural reticence to add fuel to the flames, or there could be a concern that either the rebellious Government MP's who are against any deal that leads the UK to remain part of either the customs union or single market may vote the plan down, or the Northern Irish MP's won't agree with what is planned for the Irish Border.
Sterling took a lead from M. Barnier's comments and broke above 1.3200 versus the dollar for the first time in two weeks.
The rally still appears fragile but there is little doubt that there will be an announcement imminently that will allow the deal to be discussed at a, so far unscheduled, EU Heads of Government Summit to be held some time in November.
Yesterday saw the release of several economic reports in the UK and it was clear that the UK economy is performing but at a slow pace.
Data for manufacturing, industrial and construction activity was released. It showed that industrial activity rose by 0.2% in September, better than market expectation but lower than August which was revised from 0.1% to 0.4%. Manufacturing also beat market expectations rising by 1.3% versus 1.1% while the construction activity index fell from 52.9 to 52.1.
BoE Chief Economist Andy Haldane seemed to signal further rate hikes in a speech yesterday. He said that a new dawn in wage growth is "on the horizon after years of stagnation". As with most economic pronouncements, this comes with a "Brexit caution" but there is a certain positivity growing around the UK and the pound.
Considering your next transfer? Log in to compare live quotes today.
Dollar falls towards lower end of range
The dollar's rally ran out of steam yesterday as it showed itself to be mainly driven by sentiment as the economy slows a little from Q2's stellar performance. Equity markets had a poor day with the Dow falling by close to 3% as traders recognized that the end of "cheap money" is coming.
The Fed has signalled that the high for short term interest rates is likely to be 3.5% and that level won't be reached until Q1'20 but even rates above 2% is something that many participants haven't so far experienced.
Jerome Powell, the Fed Chairman, has proven to be more hawkish than the market expected when he was appointed in February. Even President Trump has been surprised by his proactivity which perhaps isn't the reason he was given the role.
The dollar's recent activity is likely to be overshadowed by the midterm elections that are now firmly on the horizon.
It is difficult to really get close to voter intentions given the complicated nature of the voting procedure. It is also difficult to gauge market reaction to the possible outcomes. A disastrously bad outcome for the Republicans will most likely see the dollar fall as a certain amount of turbulence will be caused by the possibility of impeachment proceedings being started. However, a positive set of results will see Trump in a position to push through further controversial legislation which also may not be positive for the greenback. Anything which restores balance will be positive although one thing is certain, there will be volatility.
Yesterday, the dollar index fell to a low of 95.37 and closed at 95.52. It has continued to fall overnight reaching a fresh low of 95.18 (06.30).
Euro higher as Italian Finance Minister tries to calm market

The single currency rallied a little yesterday partly in reaction to a lower dollar but also encouraged by the words of Italian Finance Minister Giovanni Tria.
Sr. Tria went to great lengths to explain that he would do everything in his power to calm the markets nerves over the Italian budget deficit which is expected to be 2.4% of GDP in 2019.
It may be a classic case of shutting the door after the horse has bolted but this at least brings an acknowledgement of the concerns being felt by the rest of the EU and how their flouting of agreements made with Brussels could spread.
Italian Prime Minister Giuseppe Conti and his deputy Matteo Silvini have both alluded to not feeling tied by agreements signed by their predecessors which has caused something of a furore in Brussels but Tria appears to have taken on the role of peacemaker particularly since he will be the official saddled with the job of explaining the Italian Government's rationale to the European Council.
The abiding concern is that this, when added to the ongoing migration spat, may be the shape of things to come in the relationship between Rome and Brussels which has always been tense, even under a less reactive regime, with boundaries being tested over several issues.
The euro reached a high of 1.1546 yesterday and has climbed to a fresh peak of 1.1573 overnight.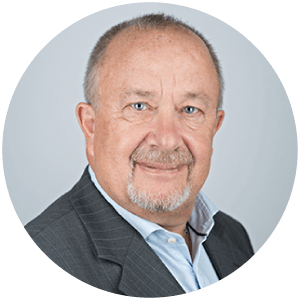 About Alan Hill
Alan has been involved in the FX market for more than 25 years and brings a wealth of experience to his content. His knowledge has been gained while trading through some of the most volatile periods of recent history. His commentary relies on an understanding of past events and how they will affect future market performance."