Daily Market Brief – 11th September 2015
GBPUSD hits two week highs
Quote of the day: "Either you run the day or the day runs you"
September 11th: Highlights
GBP/USD hits two week highs
Sterling pulls back against Euro
Bank of England leaves rates at 0.5%
Euro rises considerably against US Dollar
Aussie Dollar holds firm
Sterling Comment
Yesterday, GBP/USD rose to two week highs of 1.5475. The BOE (Bank of England) left monetary policy unchanged and stated recent market turmoil in respect to China's slowdown did not change the view that the time for a rate increase is soon approaching. The policymakers voted by a majority of 8-1 in favour of keeping interest rates at the current level of 0.5%. The GBP/USD pair is currently trading around 1.5436.
We also saw GBP/EUR rise to 1.3806 following the minutes before losing its gains to spend the bulk of the afternoon trading around 1.3750. Sterling fell further overnight, mirroring movements in the EUR/USD pair, the euro has strengthened as a result of the possible delay in US interest rate hikes. GBP/EUR is currently trading around 1.3666.

Global Comment
The EUR/USD pair jumped considerably yesterday for its sixth winning session on the trot, largely due to disappointing US import export data released. The Labor Department said U.S. import prices dropped 1.8% last month. The pair traded in a broad range between 1.1132 and 1.1295 before settling at 1.1279, up 0.0072 or 0.64% on the session. The pair now currently moving around 1.1292.
In another report released, the Labor Department said the number of individuals filing for initial jobless benefits fell by 6,000 to 275,000 last week, from the previous week's revised total of 281,000, remaining in an area consistent with a strengthening labor market.
The Aussie held stronger on Friday in Asia with no major data due and investors on hold ahead of weekend Chinese retail sales and industrial production for August. AUDUSD traded at 0.7075, up 0.13%, while USD/JPY changed hands at 120.87, up 0.22%. GBP/AUD is currently moving around 2.1904
The Japanese Nikkei dipped 0.4%, but was due to end a volatile week more than 2% higher. Data released by the government before the market open showed that large Japanese manufacturers sentiment turned positive in the past quarter, which implies that companies were taking the slowdown in China in stride. GBP/JPY is currently moving around 185.94.
Morning mid-market rates – The majors
85% savings. Job Done. So, what is the secret sauce of the CurrencyTransfer.com marketplace?
CNBC described us as 'disrupting global money transfer'. Finally, you kiss goodbye to hidden fees.
How are we innovating?
Well, we are not an expensive bank costing you up to £1,500 on every £50,000 trade. Neither do you ever need to ring around multiple brokers and speak to sales guys. Pretty inaccurate way of shopping around. We help you maximise the value of each transfer. Quite simply, you are in control. Foreign exchange companies compete in a LIVE marketplace to win your business.
You win!
Got a question? We'd be delighted to help!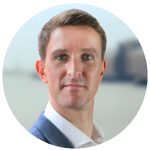 Paul Plewman
Director of Sales & Operations
t: +44 (0) 20 7096 1036
e: paul@currencytransfer.com