Daily Market Brief 19 October 2017
UK Rate Hike in the Balance
Morning mid-market rates – The majors
October 19th: Highlights
Real wages still falling
May outlines plans for EU Citizens in UK
Draghi still favours easy Monetary Policy
UK data far from conclusive

The wait to know how the Bank of England's Monetary Policy Committee will vote on 2nd November continues as the data for both prices and wages released this week favours neither the doves or hawks. Consumer price inflation has now reached the expected peak of 3% but with real wages falling by 0.8% in September, concerns over the consumer will continue.
For those favouring rates remaining on hold the 2.2% rise in average earning won't have been sufficient to change their view that wage inflation is benign despite the rise from 2.1%.
Today sees the release of retail sales data and weakness will add to fears that the consumer is starting to waver in their support for the economy. Analysts are predicting a 0.1% fall month on month which could herald a long winter as falling business investment continues to hold incomes at low levels.
The pound fell to lows of 1.3140 and 0.8950 following the data but recovered as both the dollar and single currency reacted to their own headwinds.
Following today's data, the MPC will receive advance copies of the Quarterly Inflation Report which is due for release on November 2nd, coinciding with the next MPC meeting. They are likely to read that the peak for inflation has yet to be seen, as the threat of a hard Brexit with no deal places the pound in severe jeopardy.
Considering your next transfer? Log in to compare live quotes today.
May struggling to convince EU Heads
U.K. Prime Minister Theresa May has finally decided that her role in Brexit negotiations needs to be far more prominent since the departure from the EU is the only matter on her agenda for the next eighteen months (at least).
She has made a financial offer to the EU which has, so far, been coolly received. Since she has taken that as far as she is able for now, she is going to move on to the treatment of EU citizens remaining in the U.K. following Brexit. Given what has gone before, it is probable that her proposals won't go far enough for Brussels. Messrs Juncker, Tusk and Barnier have placed the U.K. in a difficult position by requiring proposals for three crucial topics then providing the U.K. with their required response. As a negotiating tactic it is certainly tough but leaving little or no room for negotiation leaves a "no deal, Hard Brexit" as a real possibility.
The U.K's opposition Labour Party has called for a cross-party agreement in Parliament to ensure that the "no deal is better than a bad deal slogan" is changed to "any deal is better than no deal". This will do little to settle markets given Mrs Mays slim hold on power.
Draghi continues to ignore outside influence

It seems the only official in the EU who understands the true meaning of bringing nineteen disparate economies together under one monetary policy is ECB President Mario Draghi. Sr. Draghi still has to contend with nineteen Central Bank Heads each of whom have the economy of their own country to deal with.
Yesterday it was the turn of the President of the Banque de France to call for the withdrawal of the Asset Purchase Scheme and a return to normality for interest rates. He did say that he felt that monetary policy should remain "easy" but that is out of considerable self-interest as the French economy struggles to grow.
In a speech yesterday, Sr Draghi claimed that low interest rates gave the ECB an opportunity to create reforms that will stand the bloc in better stead when rates have to rise. Benign Eurozone- wide wage increases continue to provide the ECB with a platform to keep rates on hold.
With the economy in capable hands, it is the political landscape that will bring volatility to the common currency. The leader of the Catalans has until this morning to confirm or otherwise whether he has declared the region independent following the recent referendum. There are doubtless headwinds for the common currency but they will be political not economic.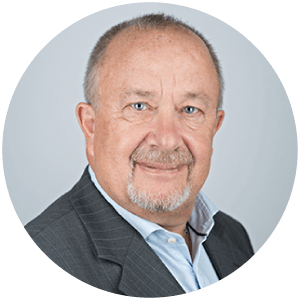 About Alan Hill
Alan has been involved in the FX market for more than 25 years and brings a wealth of experience to his content. His knowledge has been gained while trading through some of the most volatile periods of recent history. His commentary relies on an understanding of past events and how they will affect future market performance."