12 Sep 2018: The devil is in the details!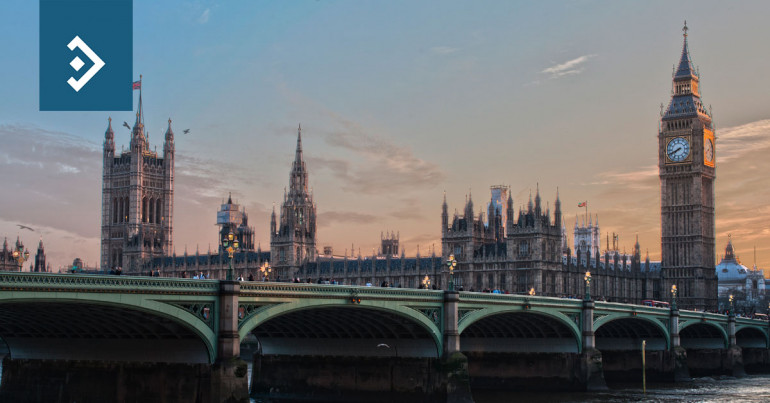 The devil is in the details!

Morning mid-market rates – The majors
September 12th: Highlights
Sterling lower as Barnier comments seen as lacking commitment
Dollar lower as Canada trade talks begin
Juncker to promote Euro as "Global Currency"
Brexit driven rallies doomed to fail in current environment

The words of Michel Barnier, the EU's Chief Negotiator, have driven the pound higher twice in the past week only for a sense of realism to kick in along with the realization that he is simply "whistling in the dark".
Rather than providing a softening of Brussels attitude, that is fast becoming a necessity if a deal is to be done in 6 to 8 weeks or indeed by next March, he is simply reiterating the fact that all concessions are expected to come from London.
Yet again, traders realized that we are not on the brink of a breakthrough and simply saying that a deal can be done by November doesn't make it so or even point to a more optimistic outlook.
The real story of Brexit is being played out in Westminster where it has become the issue that may bring fundamental change to British politics as Party lines become increasingly blurred.
In the ruling Conservative Party, there is open discussion of a leadership challenge as Prime Minister Theresa May has seemingly tied her future to the Chequers proposals that have been called various unsavoury names by those who see a no-deal or hard Brexit as being more palatable than further concessions.
Short Sterling positions were re-established yesterday as the pound first reached a high of 1.3088 versus the dollar before falling to a low of 1.2964 and closing virtually unchanged on the day at 1.3033. It has seen renewed selling pressure overnight but has remained above 1.3000 (0600 BST).
Considering your next transfer? Log in to compare live quotes today.
Canada talks resume as NAFTA deadline looms
In most negotiations, there is often one sticking point hat overshadows all others. With Brexit it is the Irish border issue. Now we see the NAFTA revamp resting on a negotiation over the Canadian dairy industry.
Talks have reconvened in Washington between the U.S administration and the Canadian Trade Minister with the hope of reaching a deal by the October 1st deadline rising.
Employment concerns are rising "north of the border" with 2.6 million Canadian jobs seemingly depending on unhindered trade relations continuing between the U.S and its northern neighbour.
President Trump's predilection towards tariffs which has been witnessed by Beijing is likely to be visited upon Ottawa should no deal be in place by October 1st, as he has threatened tariffs to start virtually immediately on imports of vehicles built in Canada.
The emphasis has switched to Canada perhaps needing to make concessions as a bilateral trade deal between the other two NAFTA participants, Mexico and the U.S. is now "on the table."
Since the U.S managed to squeeze concessions from Mexico to reach their trade agreement this could form the basis of NAFTA 2 and would mean that Canada would need to comply with its terms which would prove a bitter pill and sour relations between Trump and Trudeau even further.
The dollar index closed within ten pips of it opening yesterday at 95.07 having traded a range between 94.87 and 95.35.
Juncker promoting Euro as "Global Currency"

In one of my recent articles, I wrote that the single currency was fast losing its claim to challenge the dollar as the world's reserve currency given the political issues facing the members of the Eurozone. The inevitable rise of the Chinese Yuan into a position of strength as China becomes the world's largest economy in the coming years is casting doubt on Eurozone expectations.
It seems that EU Commission President Jean-Claude Juncker has caught this theme and as part of his plans for the coming year, he will reveal to the European Parliament this week, that he will start to promote the euro as a viable alternative to the dollar.
Just what form that proposition will take is anybody's guess but given the lack of negotiating prowess demonstrated over Brexit and the interminable red tape that surrounds most EU initiatives, it may be a very short-lived campaign.
Italy remains the "bete noir" of the EU as its budget plans remain undisclosed and despite assurances to the contrary a budget deficit more than 3% of GDP is still possible which would contravene EU regulations.
Furthermore, the nationalist Government is keeping the "immigration pot" boiling with Deputy Prime Minister Matteo Salvini saying Italy now only has room for migrants "fleeing war".
Salvini has turned the migration crisis into a national campaign that he is using to control debate about a range of domestic matters like the budget, education and social care.
This issue has the potential to create an insolvable rift between Rome and Brussels no matter what the outcome of budget discussions is.
The single currency traded in a range of 1.1644 and 1.1565 yesterday, closing twelve pips higher on the day at 1.1605.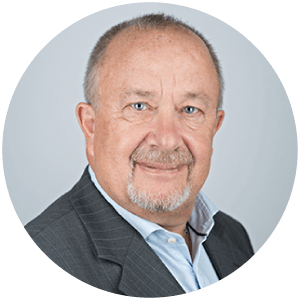 About Alan Hill
Alan has been involved in the FX market for more than 25 years and brings a wealth of experience to his content. His knowledge has been gained while trading through some of the most volatile periods of recent history. His commentary relies on an understanding of past events and how they will affect future market performance."