13 Sep 2018: Confusion reigns over Brexiteers support for May
Confusion reigns over Brexiteers support for May

Morning mid-market rates – The majors
September 13th: Highlights
Like you, hate Chequers!
Dollar falls as trade tensions ease
Juncker sets out future for EU in State of Union address
May reprieved, for now

In a move that seems designed to head off a leadership challenge by former Foreign Secretary Boris Johnson, the Brexiteer wing of the ruling Conservative Party took the step of endorsing Theresa May as their Leader and Prime Minister yesterday, despite distancing themselves from her Brexit proposals.
This seeming reprieve for Mrs. May could be short-lived with the Party Conference on the horizon and as many as 80 MP's still determined to vote against the Chequers Proposals, which have been criticized from every quarter. If she remains adamant that these are the most sensible proposals for the future relationship between the UK and EU following Brexit, the support she has received for her leadership, if not her proposals, may wane very quickly.
Yesterday, the Brexiteers, despite their endorsement of her leadership, released their own set of alternatives based on a suggested solution to the gridlock that has developed around the issue of the Irish border. While they do indeed involve a different proposal to what Chequers suggests, it is still a "fudge" and in any event unlikely to be acceptable to Brussels since it involves extra customs checks, this time linked to VAT returns.
A further row is brewing between London and Brussels over the suggestion that were there to be a no deal or hard Brexit, the UK will refuse to pay the "divorce bill" that was agreed under stage one of the talks. While this is likely to be little more than a negotiating ploy by the UK, it marks a change in attitude where London is starting to exert pressure on Brussels to accept British proposals.
Today's MPC meeting is likely to be GBP neutral with a probable 9-0 vote to leave rates unchanged.
As continues to be the case when there is any seemingly positive development, Sterling rallied against the dollar yesterday, reaching a high of 1.3082 although it fell back to close at 1.3047.
Considering your next transfer? Log in to compare live quotes today.
Dollar lower as new trade talks expected
With a powerful hurricane approaching its shores, the U.S. seems prepared to downgrade the level of the recent trade dispute with China from "war" to "spat".
It is expected that fresh talks will be agreed between Washington and Beijing at Washington's request, perhaps partly driven by China's application to the WTO to apply sanctions against the U.S. for alleged violations of anti-dumping regulations.
This escalation is the first time that China has taken the lead in the dispute having preferred to be reactive to U.S. "aggression" and simply putting its own tariffs in place following Washington's lead and merely nullifying their overall effect.
Any reduction in the level of tension will have a significant effect on several asset classes as safe-haven currencies fall, gold could experience a rally and emerging equity markets recoup some of their recent losses.
The entire dispute started by President Trump's demand for China to open its markets to U.S. goods remains more than a little spurious since China can only buy goods it actually needs and doesn't manufacture at home from the U.S. The size of the trade deficit between the two countries is mostly of American design since it has exported manufacturing output, and jobs, outside its own borders.
The dollar index which has been unable to find a clear path recently fell yesterday to a low of 94.73 before closing at 94.85.
Juncker outlines the future for the EU

Jean Claude Juncker borrowed several things from the U.S. yesterday when speaking to the European Parliament. The first was to title his speech the EU "State of the Union" which has been a fixture in the U.S. calendar since 1790!
He also called upon the EU to become a world power, something that is easier to say than do, certainly in any practical sense. Finally, he demanded that the single currency be considered a possible replacement for the dollar as the global reserve.
His speech was long on rhetoric and short on policy, something he clearly borrowed from President Trump's latest State of the Union. He was particularly tough over Brexit with the UK being told in no uncertain terms that Brexit means just that, and the UK will not be part of the single market going forward in any way.
As a distinct counterpoint to Juncker's show of unity and solidarity, the EU voted to sanction Hungary and its Prime Minister Viktor Orban for flouting European Union rules on democracy, civil rights, and corruption. This leaves Hungary isolated from its powerful neighbours and threatens a split in the EU as Poland has vowed to veto any sanctions.
Today's ECB meeting is unlikely to throw up any material change to monetary policy although any further dovish remarks from President Draghi, could see the euro test the bottom end of its recent range.
The single currency rallied against a weaker dollar yesterday reaching 1.1650 and closing at 1.1626.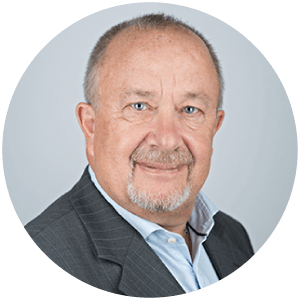 About Alan Hill
Alan has been involved in the FX market for more than 25 years and brings a wealth of experience to his content. His knowledge has been gained while trading through some of the most volatile periods of recent history. His commentary relies on an understanding of past events and how they will affect future market performance."