14 Sep 2018: Sterling Rallies on Positive MPC
Sterling Rallies on Positive MPC

Morning mid-market rates – The majors
September 14th: Highlights
No rate change but growth forecast raised
Euro higher as Draghi confirms withdrawal of Asset Purchase Scheme
Dollar lower as emerging markets rally
Sterling breaks resistance versus greenback

It is a testament to just how the market is positioned that the slightest piece of good news seems to push the pound higher. Given the concerns that remain over a hard Brexit, traders are looking to maintain short positions, betting on precipitous fall for the pound as the chances of a Brexit deal fade.
However, the shorter-term players and those of a nervous disposition concern themselves that any genuine positive news on Brexit will send the pound appreciably higher as longer-term positions are liquidated and they, therefore, attach unreasonable importance to every story.
Yesterday, the Bank of England, at its regular Monetary Policy Committee meeting, voted 9-0 to leave rates unchanged but did voice concerns over Brexit and its future effect on the UK economy. This caution was more than balanced in traders' minds by an upgrade in the forecast for Q3 GDP from 0.4% to 0.5%.
This news, plus rumours of a breakthrough concerning the Irish border (yes, another one!), pushed the pound through recent resistance at 1.3080 versus the dollar to a fresh high of 1.3124 and it has remained close to this level overnight (0545 BST). The near-term path for the pound is difficult to predict, but with very little interest to take long positions and short-term traders having closed their positions, any further rally may be tough to see.
Considering your next transfer? Log in to compare live quotes today.
Euro higher as ECB turns mildly positive
Mario Draghi, the President of the European Central Bank, delivered a mildly positive outlook for the Eurozone economy following yesterday's meeting of the Governing Council. He confirmed that the withdrawal of the Asset Purchase Scheme remains on track despite concerns over emerging markets and trade saw growth in the region remain positive.
Purchases of bonds under the Asset Purchase Scheme will be halved from EUR 30 billion per month to EUR 15 billion per month from October. Although Draghi didn't confirm it yesterday, the scheme is probably to be wound down completely from January.
There is rarely, if ever, any opinion voiced by the ECB over political events in the Eurozone, but they will be concerned about any escalation in the growing dispute between Brussels and Budapest over the punishment of Hungarian Prime Minister Viktor Orban for breaking EU rules on democracy and human rights.
The number of Members of The European Parliament who voted against a bill to sanction Orban has led to outrage from minority groups with the European Parliament, despite the bill receiving a healthy majority. This is an issue which could run and run and create much deeper divisions within the EU. Orban has no intention of backing down as he believes he has the backing of the Hungarian people.
The single currency rallied following the positive ECB meeting and a weakening dollar, reaching a high of 1.1701, closing at 1.1690.
Dollar lower as Turkey hikes again

The dollar fell yesterday as Turkey demonstrated its determination to halt the slide in its currency by hiking interest rates to 24%. This move provided some support to other emerging market currencies and pushed the dollar index to a low of 94.43 where it has remained overnight.
Trade has become a little like Brexit with the market fearing the worst but prepared to accept rumours of good news at face value. So it proved again yesterday as a perception of a thawing of relations between Chinese and U.S negotiators pervaded the market. So far, there has been no announcement of further talks but neither has there been mention of fresh tariffs. This status quo is enough for traders to liquidate long dollar positions.
A further drag on the dollar was yesterday's release of CPI data for August which showed a drop in inflation from 2.4% in July to 2.2%. While this is not the FOMC's favourite measure of inflation since it is both backward looking and subjective, it was enough to put a dampener on market expectations for further rate hikes this year. The Fed tends to look at personal consumption data and should this follow CPI lower when it is released next week that could spark a far greater correction for the dollar.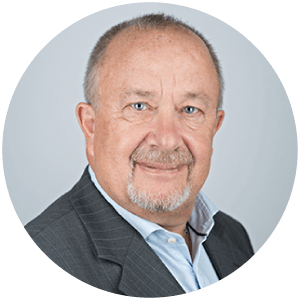 About Alan Hill
Alan has been involved in the FX market for more than 25 years and brings a wealth of experience to his content. His knowledge has been gained while trading through some of the most volatile periods of recent history. His commentary relies on an understanding of past events and how they will affect future market performance."